How Europe's newspapers reacted to Theresa May's Brexit speech
Die Welt says Prime Minister is 'leading Great Britain into isolation'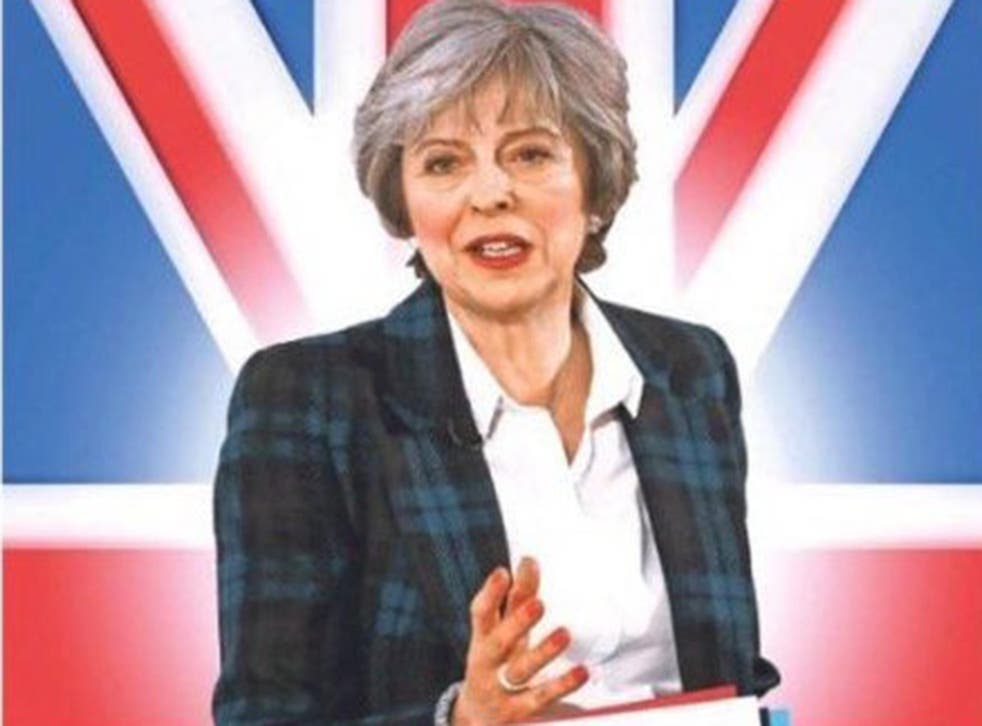 Germany's Die Welt newspaper has accused Theresa May of "leading Great Britain into isolation" with her plan for a hard Brexit, as newspapers across continental Europe reacted very differently to those in the UK.
Splashing an image of Ms May across its front page with the headline "Little Britain", Die Welt ran an article online comparing Ms May's tone in Tuesday's speech to that of the last female Tory Prime Minister - Margaret Thatcher - who extolled the virtues of the single market.
Italian daily La Repubblica led with the headline, "Brexit, London gets its wall, 'away from the EU and the common market"'.
Theresa May warns EU over 'punitive' Brexit deal
The Spanish newspaper El País did not lead with Brexit, but there was mention of Mrs May's speech in the top right of the title page that called the announcement her "most important speech" since coming to Downing Street.
And while Le Monde splashed on "Trump against Europe", a bullet point added: "Trump's support for Brexit is welcomed by Theresa May, who looks to tighten links with her favoured ally".
Die Welt's tone was in stark contrast centre-right newspapers in the UK. The Daily Mail praised the "steel of the new Iron Lady" following the PM's ultimatum that she would walk away from a bad deal, while the Daily Express said she had "laid out the UK's path to becoming truly independent again".
The Sun's editorial called Tuesday's speech "historic and a game changer" and said Ms May's "Brexit vision ... is so close to ours we couldn't have written it any better".
Ms May announced the UK would leave the single market — though attempt to maintain the "greatest possible access" to it — while forging a "bold" trade deal with the EU and similar new agreements around the world.
The final Brexit deal will be put before Parliament, she promised, while warning European leaders that trying to impose a "punitive" settlement would be "an act of calamitous self-harm" and said "no deal for Britain is better than a bad deal".
But the European Parliament's point man for Brexit negotiations said Ms May is creating an "illusion" with her 12-point plan for leaving, adding that her talk of the UK becoming a low-tax haven for corporations was "not very helpful".
Guy Verhofstadt said: "I think it creates an illusion that you can go out of the single market and the customs union and you can cherry pick and still have a number of advantages.
"I think this will not happen. We shall never accept a situation in which it is better to be outside the single market than be a member of the European Union."
Stefanie Bolzen, Die Welt's London correspondent, told the BBC's Today programme: "In a way you could say, if you want to see this as a kind of match, the first point has gone to the EU. And, in a way, also to Chancellor Merkel because as you will remember after June 23 Merkel was very quick to move on, to close the ranks, to travel all the EU countries and make sure that the unity of the EU27 is the most important thing."
The Belgian journalist Christine Ockrent, who works in French television, added: "I'm struck by the fact that it's not headline news really, in Paris. It's as if, you know, everybody here was actually expecting a hard Brexit scenario.
"There is also the sense that there's always the British, or rather the English, delusion about the fact that the continent might be more hurt than indeed the UK.
"So the analysis in our papers this morning stresses that fact. It's really the Brits who are going to hurt, and also it's going to be a very, very long process."
France's finance minister, Michael Sapin, said: "You can see very well that they are improvising, with flip-flopping between accommodating positions ... and harder positions, even a 'hard' Brexit.
"All of this shows how helpless the British government is in the face of a situation that some of them didn't want, and that it has created debates within the government which are clearly very difficult."
Additional reporting by agencies
Join our new commenting forum
Join thought-provoking conversations, follow other Independent readers and see their replies