Theresa May criticised for scrapping Syrian refugees minister post
'Not a great start,' said one Tory MP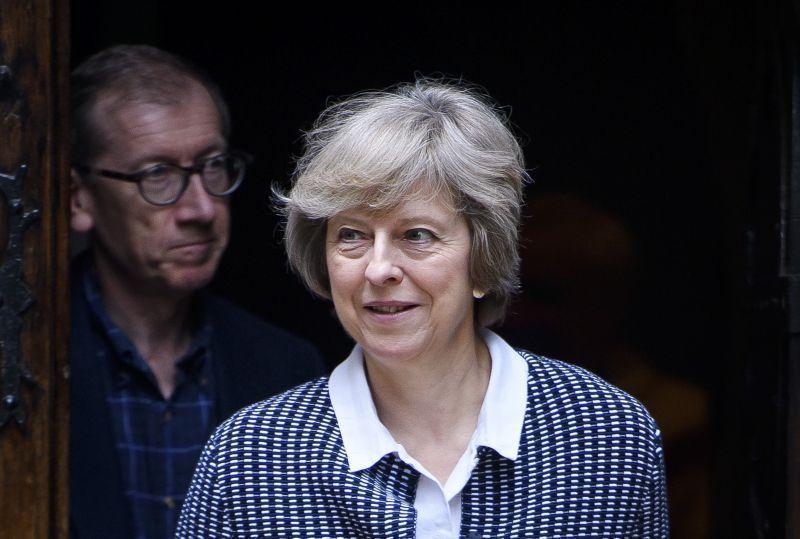 Theresa May is facing intense criticism from cross-party politicians for an "utterly disgraceful" decision to scrap the ministerial post for Syrian refugees.
The post was quietly abandoned when the new Prime Minister shifted Richard Harrington, who was appointed by David Cameron as the first minister for Syrian refugees, to become her new pensions minister.
Responding to decision, Tory backbencher Heidi Allen said the move was "not a great start" for Ms May, while the Liberal Democrats claimed it showed refugees would be treated worse than they had been under Mr Cameron.
Owen Smith, who is hoping to topple Jeremy Corbyn for leader of the Labour party, said the decision was "utterly disgraceful" to do so "at a time when men, women and children are still drowning in the Mediterranean".
"As Labour Leader, I would appoint a dedicated Shadow Minister for Refugees. But I would also urge Theresa May to listen to her own backbenchers and rethink this decision," he added.
Lib Dem leader Tim Farron said the decision showed the Tories are "all talk and no action". "The new Prime Minister had a chance to step up and change the Tories' position on the humanitarian crisis in Syria - the first signs of failure are already there," he added.
"Under Cameron, the Liberal Democrats faced an uphill struggle to force him and his party to take in the most vulnerable refugees - unaccompanied children. It looks like their fate and the fate of millions of other vulnerable refugees seeking shelter and security will be even worse under May.
But Downing Street defended Ms May's decision to scrap the post of Syrian refugee minister. The Prime Minister's official spokeswoman said the Home Office would retain responsibility to meet the Government's promise to take in 20,000 Syrian refugees by 2020.
The spokeswoman stressed that Mr Harrington was appointed to the previous position to make sure the Syrian persons vulnerable relocation scheme "got off to a good start" and that ministers from the department already have responsibility for asylum.
She added: "There was a role appointed to a specific MP to make sure that the commitment made previously to increase the number of refugees that we resettle got under way, got off to a good start and was delivered upon."
She said the Government remains "fully committed to those commitments" to take in 20,000 refugees by 2020, adding that the Prime Minister "expects that the Home Office team will take that forward with support from across Government".
In pictures: Refugees on the Greek island of Lesbos
Show all 12
She also said: "There are ministers that already have responsibility for immigration and asylum."
On Sunday, Ms Allen told BBC Radio 4's Westminster Hour: "Not a great start. We're waiting to see. It will be such a shame if we lose that incredible hard work and progress we made.
"We can't forget about those poor, poor individuals while we're busy navel gazing ourselves about how our role is going to be in the global place. So yes, actions need to speak louder than words."
The Refugee Council said the Government must update its approach to refugee protection. Its head of advocacy Lisa Doyle said: "What's more important than reshuffles and rhetoric are the concrete steps and action the Government takes to make a practical difference to refugees' lives.
"There is certainly an urgent need for the Government to stick to its word that it will take a more holistic approach to refugee protection and integration going forward; at the moment too many people are falling through the gaps and are left facing homelessness and hunger while different departments refuse to take responsibility for them.
"However, if the Government wants to be a global leader in this field then it has a lot of work to do; it must both offer more refugees safe passage to Britain and ensure that those who are already here are given the tools they need to rebuild their lives with dignity."
Join our commenting forum
Join thought-provoking conversations, follow other Independent readers and see their replies