Theresa May accused of abandoning fight against child poverty, after axing Whitehall unit devoted to it
The Child Poverty Unit is credited with helping to achieve a dramatic reduction in the numbers living below the breadline – but will now disappear, after its staffing was halved
Rob Merrick
Deputy Political Editor
Tuesday 20 December 2016 10:03 Comments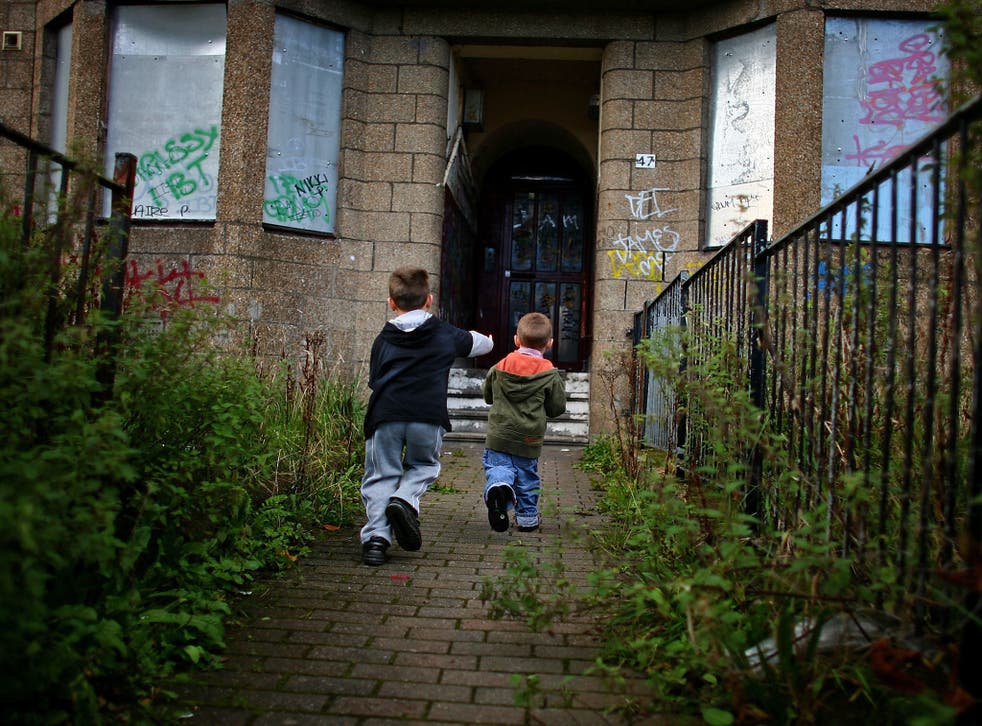 Theresa May has been accused of abandoning the fight against child poverty, after axing a Whitehall unit set up for the task.
The Child Poverty Unit was set up by Tony Blair and is credited with helping to achieve a dramatic reduction in the numbers living below the breadline in the last decade.
Between 1998-9 and 2011-12, a total of 800,000 children were lifted out of poverty, a record recognised around the world.
But the unit has now been swallowed up by the Department for Work and Pensions (DWP) – after its staffing was halved over three years.
The move comes after an embarrassing 200,000 leap – to 3.9 million - in the number of children living in "relative poverty" in 2014-15, when housing costs are included.
Meanwhile, the Institute for Fiscal Studies is forecasting that sluggish wages and harsh benefit cuts will deliver a 50 per cent increase over this decade.
The abolition of the unit was revealed in answers to parliamentary questions to Labour MP Dan Jarvis, who condemned the decision.
He said: "When the Prime Minister stood on the steps of Downing Street, she promised to fight the burning injustice of being born poor and lead a government that worked for everyone.
"Having a country that works for everyone requires a Government prepared both to help those who fall behind and to stop people being disadvantaged from the outset.
"Theresa May has no unit, no target and no intention of eliminating child poverty."
Alison Garnham, chief executive of the Child Poverty Action Group, said the unit had been set up so policies could be drawn up across Government departments.
She said: "A move to restrict the unit to just one department would be worrying and could potentially downgrade the unit's status and weaken its reach, influence and effectiveness."
Under Labour, the unit was jointly run by the DWP, the Department for Education (DfE) and the Treasury, part of an ambition to eliminate child poverty within two decades.
But the Conservatives have dropped that target, in favour of a wider measure of life chances, taking in issues such as debt and addiction.
That life chances strategy has also been delayed and will now focus on Ms May's "just about managing" households, as well as the poor.
A DWP spokeswoman said it was "nonsense" to suggest that the scrapping of the standalone Child Poverty Unit meant the Government was no longer focused on its work.
She said: "We are absolutely committed to tackling poverty and, in the New Year, we will publish a social justice paper outlining our plans for the years ahead.
"By increasing the national living wage and taking millions of people out of paying any income tax, we are ensuring it always pays to be in work."
However, two-thirds of children growing up in poverty live in a family where at least one member works – showing work is no longer a guaranteed route out of poverty.
And it has long-lasting effects. By GCSE, there is a 28 per cent gap between children receiving free school meals and their wealthier peers, the Child Poverty Action Group says.
Register for free to continue reading
Registration is a free and easy way to support our truly independent journalism
By registering, you will also enjoy limited access to Premium articles, exclusive newsletters, commenting, and virtual events with our leading journalists
Already have an account? sign in
Join our new commenting forum
Join thought-provoking conversations, follow other Independent readers and see their replies