Theresa May proposes to slash £100 off energy bills
Tory manifesto expected to include cap on gas and energy bills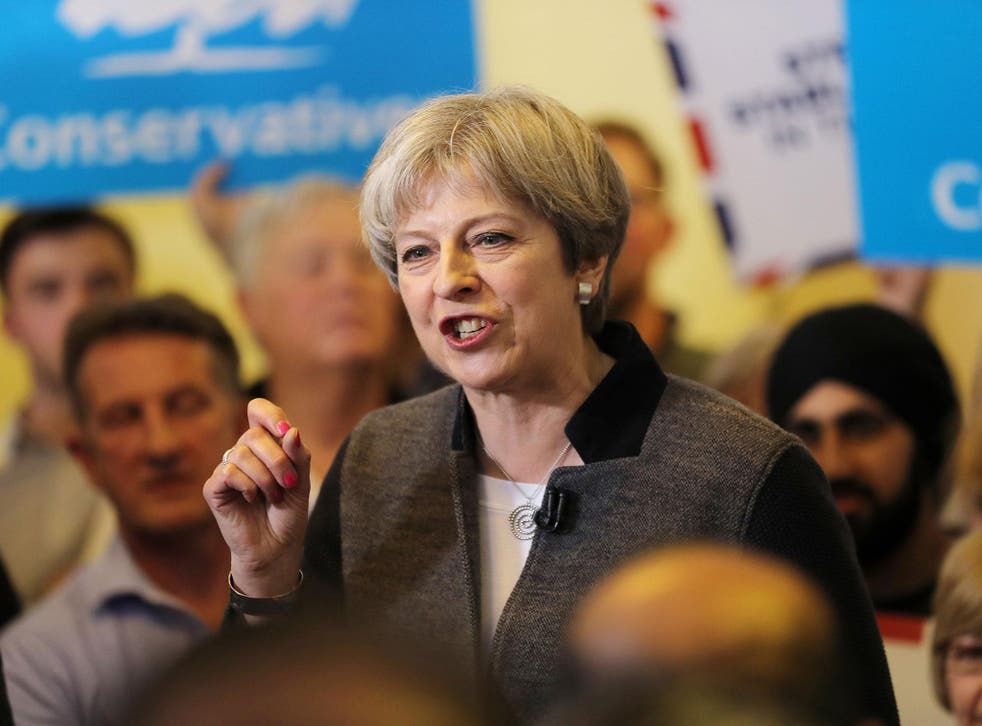 Theresa May has proposed to slash £100 off the energy bills of 17 million families.
The Conservative manifesto — due to be published on 8 May — is expected to include a cap on gas and electricity bills for the seven out of 10 households on standard variable tariffs.
In an interview with ITV 1's Peston On Sunday, Work and Pensions Secretary Damian Green said the policy differed from a previous policy to freeze bills suggested by former Labour leader Ed Miliband at the 2015 general election.
At the time, the Tories condemned Mr Miliband's plans to intervene in the energy market.
May dismisses claims Tories planning post-election tax hike
Mr Green said: "I think people feel some of the big energy companies have taken advantage of them with the tariffs they've got."
He said it differed from Mr Miliband's policy to freeze bills at the 2015 general election.
He added: "The difference is that we would have Ofgem setting a limit so it would be a cap, more flexible, be able to reflect market conditions so the market would still have an influence.
"That would mean, in practical terms, if the oil price fell again then consumers would benefit in a way they wouldn't have done under Ed Miliband's proposal."
Labour warned the Conservatives' claims on energy bills should be treated with "a pinch of salt" as they had repeatedly broken promises to deal with the issue in the past.
UK news in pictures

Show all 50
Andrew Gwynne, the party's campaigns and elections chairman, said: "The Tories don't stand for working people, their record is one of failure and broken promises, letting ordinary people down at every turn.
"The Tories' promises to deal with energy bills should be taken with a huge pinch of salt.
"Time and again they've promised action but when it comes to it they broke those promises. Under them, energy bills have soared.
"At the last election, when Labour promised action the Tories opposed it, putting themselves on the side of protecting the big energy companies' profits rather than the interest of working people."
Join our new commenting forum
Join thought-provoking conversations, follow other Independent readers and see their replies