Theresa May's deputy accused of misleading MPs after insisting cancer patients have nothing to fear from UK leaving Euratom
Nuclear Industry Association hits back after Damian Green dismisses doctors' warnings about loss of imported isotopes as 'scaremongering'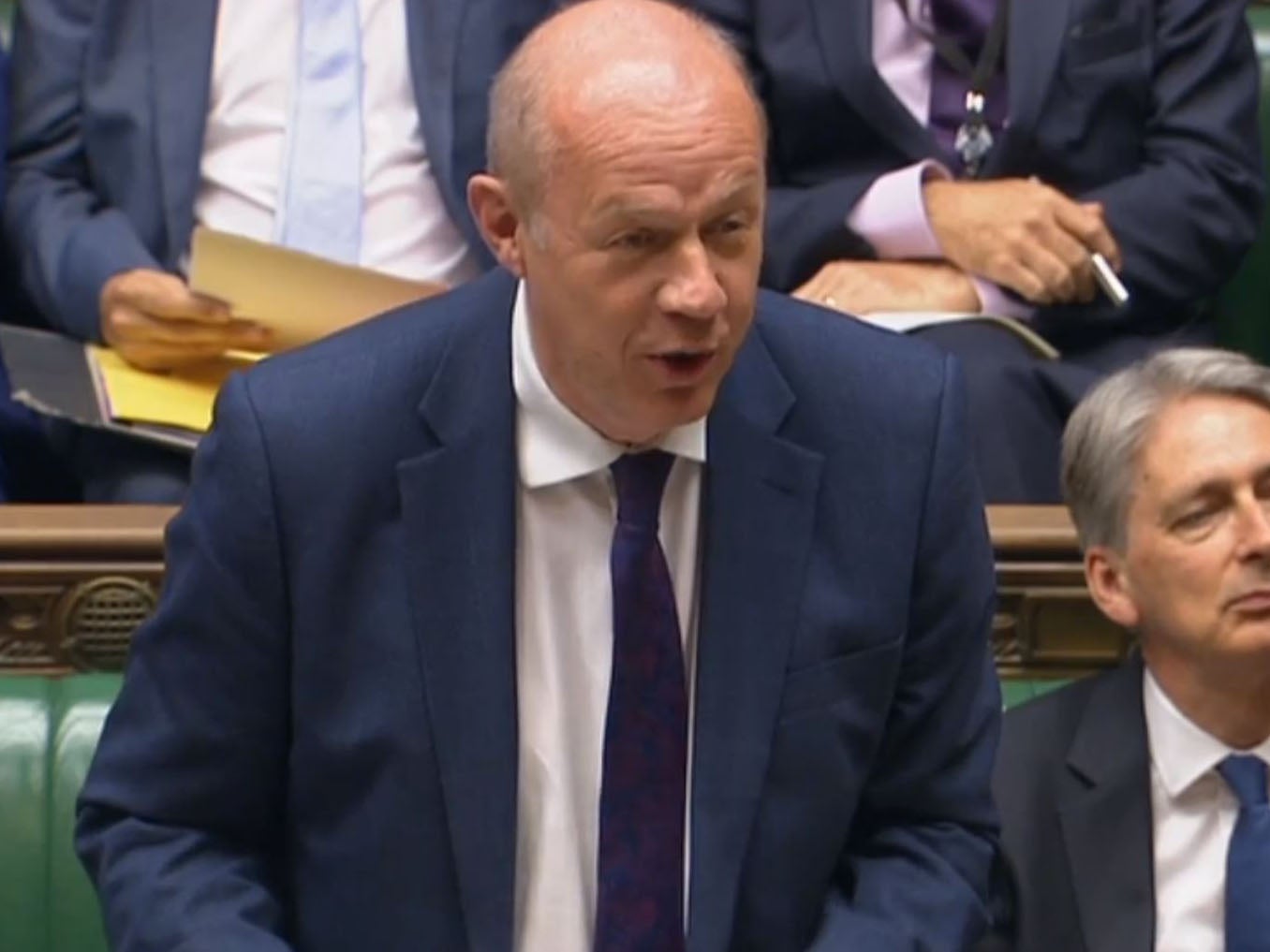 Theresa May's deputy has been accused of misleading MPs after insisting cancer patients had nothing to fear from the UK quitting the Euratom agency.
The Nuclear Industry Association (NIA) hit back after Damian Green dismissed doctors' warnings that radioactive isotopes used in scans and treatments may no longer be available as "scaremongering".
The Royal College of Radiologists has raised the alarm because the UK lacks reactors to produce the isotopes and relies on imports from France, Germany and Holland, overseen by Euratom.
Half a million scans are performed every year in Britain using imported radioisotopes, and more than 10,000 patients have cancer treatments that use them.
The controversy was raised at Prime Minister's Questions, where Mr Green – standing in for the absent Ms May, as her effective deputy – attacked "unnecessary worry caused to cancer patients".
He told MPs: "Euratom places no restrictions on the export of medical isotopes to countries outside the EU.
"So, after leaving Euratom, our ability to access medical isotopes produced in Europe will not be affected.
"I hope that reassures cancer patients around the country that the scaremongering that's going on is unnecessary."
But, within minutes, the NIA's chief executive tweeted a picture of part of the EU treaty which lists medical isotopes among goods "subject to the provision of Chapter 9 on the nuclear common market".
Tom Greatrex, a former Labour MP, tweeted: "Minister's response on medical isotopes misses point – part of #Euratom common area, listed in Treaty annexe, so are impacted."
He added: "#euratom matters to both UK and EU - let's deal with this properly. Too important not to."
The row came as the Government admitted it had not carried out a formal assessment of the impact of quitting the Euratom agency.
A spokeswoman for the Department for Business, Energy and Industrial Strategy told the London Evening Standard: "Although no formal impact assessment was carried out, government did assess the impact; the nuclear industry, the R&D community and the Office for Nuclear Regulation will all confirm this as government is in continuous dialogue with the industry on this."
Meanwhile, in a Commons debate, no fewer than seven Conservative MPs lined up to urge ministers to think again – enough to defeat the Government, if it comes to a vote.
Without new international agreements to replace it, MPs also fear Britain could run short of materials needed for scientific work and to produce electricity.
One Tory, former minister Bob Neill, warned the Government would be "cutting off your economic and scientific nose to spite your political face", if it ploughed ahead.
Mr Neill pointed to "very great benefits" to the UK from continued Euratom membership, adding: "We should not allow any thoughts of ideological purity to get in the way of achieving that."
Significantly, arch-Eurosceptic Sir Bill Cash was also among Conservatives suggesting the UK seeks a form of associate membership of Euratom.
Another Eurosceptic backbencher, Antoinette Sandbach, said the UK had been awarded £500m of contracts in the nuclear fusion supply chain, adding: "All of that is put at risk, is it not, if we leave Euratom."
The Prime Minister has said Britain will seek a close post-Brexit relationship with the regulator, to try to head off the growing revolt in her party.
Join our commenting forum
Join thought-provoking conversations, follow other Independent readers and see their replies