Theresa May faces disability benefits defeat at the hands of rebel Tories, backbencher warns
Heidi Allen urges ministers to 'think again' over restrictions to Personal Independence Payments (PIPs) - warning other Tory MPs share her determination to oppose them.
Rob Merrick
Deputy Political Editor
Sunday 26 February 2017 22:17 Comments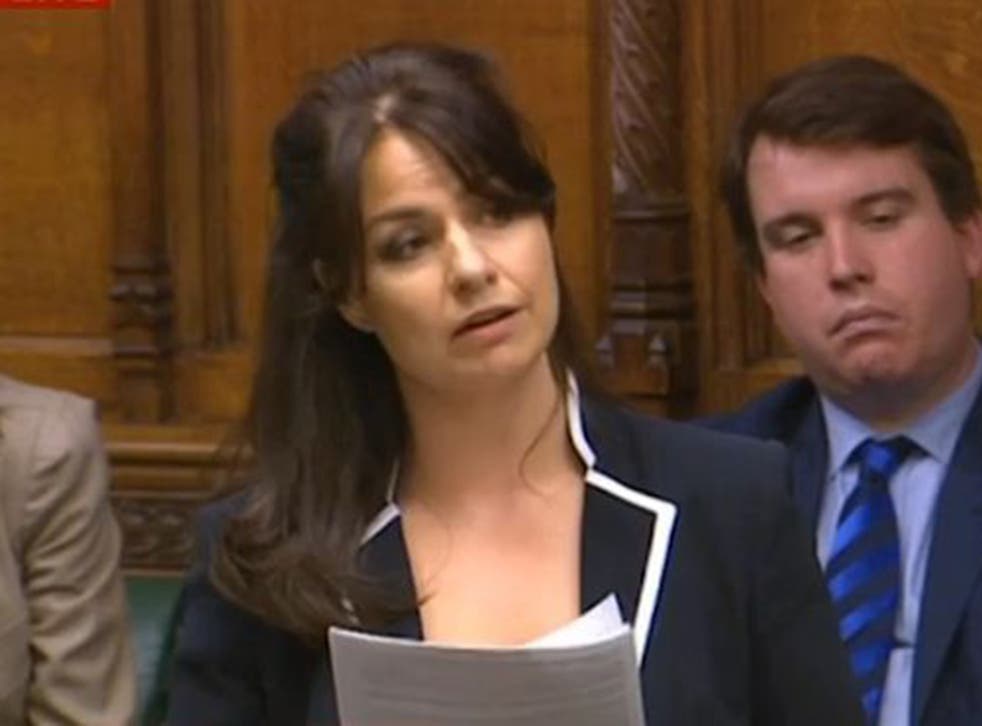 Theresa May has been warned she faces likely defeat at the hands of Tory rebels over plans to deny disability benefits to 160,000 vulnerable people.
Backbencher Heidi Allen urged ministers to "think again" over the controversial changes to Personal Independence Payments (PIPs) - insisting other colleagues shared her determination to oppose them.
The Government plans emergency legislation to tighten the criteria for PIPs, after a tribunal ruled they should also cover conditions including epilepsy, diabetes and dementia.
The ruling would cost at least £3.7bn over the next five years, money which should go to "really disabled people who need it", one minister said.
But Ms Allen told BBC Radio Four's Today programme: "In my view, the courts are there for a reason.
"If they have come up with this ruling, which says that the criteria should be expanded, then I believe we have a duty to honour that. That is their role."
Asked for her message to disabilities minister Penny Mordaunt, Ms Allen added: "Don't do it. If I was in her shoes, I would take the financial hit and say we need to accept this.
"Now let's really look at this PIP policy, which is something that needs to happen anyway, and review the whole thing from top to bottom."
There has been growing anger since the Department for Work and Pensions (DWP) slipped out the plan to overturn the tribunal's decision, on the day of last week's by-elections.
The head of the Downing Street policy unit said it was "bizarre" to give the same benefits to people with psychological problems - who could travel without help – as to people who are blind.
"These tweaks are actually about rolling back some bizarre decisions by tribunals that now mean benefits are being given to people who are taking pills at home, who suffer from anxiety," George Freeman said.
"We want to make sure we get the money to the really disabled people who need it."
The comments drew strong criticism from Scope, the disability charity, which said Mr Freeman's "crude" distinction between physical and mental health was wrong.
The tribunal also said that claimants who needed support to take medication should be assessed in the same way as those managing therapies such as dialysis at home.
Liberal Democrats have tabled a motion in the House of Lords, where the Conservatives lack a majority, which would undo the measure to severely restrict the benefit.
Because the legislation will take the form of a statutory instrument (SI), it is vulnerable to defeat in the Lords – as happened with cuts to tax credits, back in the autumn of 2015.
On that occasion, Ms Allen was seen as spearheading the Conservative revolt in the Commons, forcing then-Chancellor George Osborne to concede defeat.
Six months later, the Government was also forced to scrap earlier cuts to PIPs, which targeted people who need aids to help them dress and use the toilet, in order to save £1.3bn.
However, David Burrowes, another Conservative MP who rebelled last year's PIP cuts, indicated that he would support the latest changes.
Register for free to continue reading
Registration is a free and easy way to support our truly independent journalism
By registering, you will also enjoy limited access to Premium articles, exclusive newsletters, commenting, and virtual events with our leading journalists
Already have an account? sign in
Join our new commenting forum
Join thought-provoking conversations, follow other Independent readers and see their replies