Theresa May warns of creeping 'protectionism' after Trump's US hits Bombardier with tariffs
The Prime Minister called on world leaders to 'stand up' for free trade if they believe in it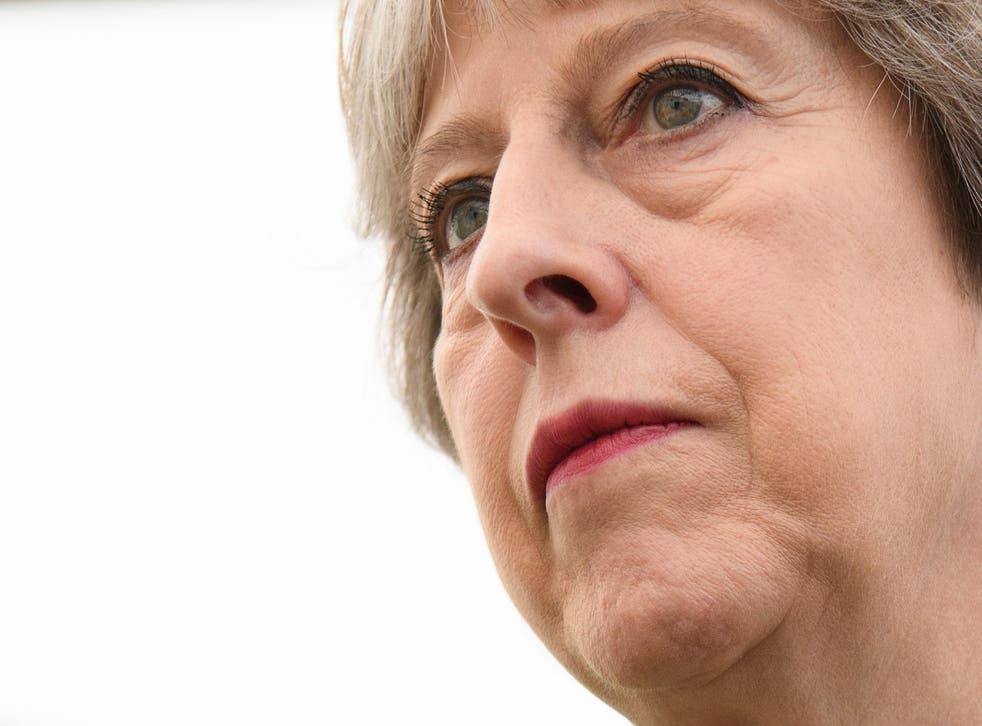 Theresa May has warned of "protectionism creeping in" around the world after Donald Trump's US Government hit a British-based manufacturer with huge punitive tariffs.
Ms May demanded world leaders who believe in free trade "stand up" and explain its benefits to people disillusioned with free markets, with US Government action against overseas firms increasing.
She was speaking as she made a defence of free markets more generally, saying that they represented the "greatest agent of collective human progress ever created".
It comes amid the fallout of Boeing's decision to pursue a complaint which led the US Government to implement punitive import tariffs on the sale of jets by Belfast-based Bombardier.
The decision has thrown a question over Ms May's Brexit strategy of securing a major trade deal with the US to help replace lost trade with the EU following withdrawal.
Ms May said: "I think there is a real challenge for us globally today, because I think there are aspects of protectionism creeping in around the world.
"I think I have said before I want the UK to be a global champion of free trade, because those of us who believe in free trade need to stand up and not just explain its wider benefits but help to explain its benefits to individuals.
"There are people who feel that globalisation has left them behind. We need to ensure our country our economy is working for everyone but we also need to show why free trade is so important in raising living standards."
UK news in pictures

Show all 50
Britain has been left on the brink of a trade war with the US after Defence Secretary Sir Michael Fallon warned Boeing it could be stripped of lucrative defence contracts.
Sir Michael said Boeing's behaviour would "jeopardise" relations with the UK, which only last year saw the firm secure a £1.7bn British contract to build Apache helicopters.
Ms May has also warned that the failings of the free market economy had to be addressed if it is to continue to enjoy public support domestically.
After Labour leader Jeremy Corbyn warned capitalism was facing a "crisis of legitimacy", the Prime Minister said abandoning the market and adopting "ideologically extreme" polices would simply hurt the poorest and most vulnerable.
She said: "Some argue that a free market economy is an end in itself and that drawing attention to the downsides is somehow anti-business.
"Others would use the imbalances that are now apparent as a justification for the total rejection of the free market economy which has done so much to improve our lives.
"Instead, they advocate ideologically extreme policies which have long ago been shown to fail and which are failing people today in places like Venezuela.
"My argument has always been that if you want to preserve and improve a system which has delivered unparalleled benefits you have to take seriously its faults and do all you can to address them."
Register for free to continue reading
Registration is a free and easy way to support our truly independent journalism
By registering, you will also enjoy limited access to Premium articles, exclusive newsletters, commenting, and virtual events with our leading journalists
Already have an account? sign in
Join our new commenting forum
Join thought-provoking conversations, follow other Independent readers and see their replies