Theresa May 'does not agree' with Trump's refugee ban, Downing Street says, amid mounting anger
No 10 release a statement hours after the PM arrived back from Turkey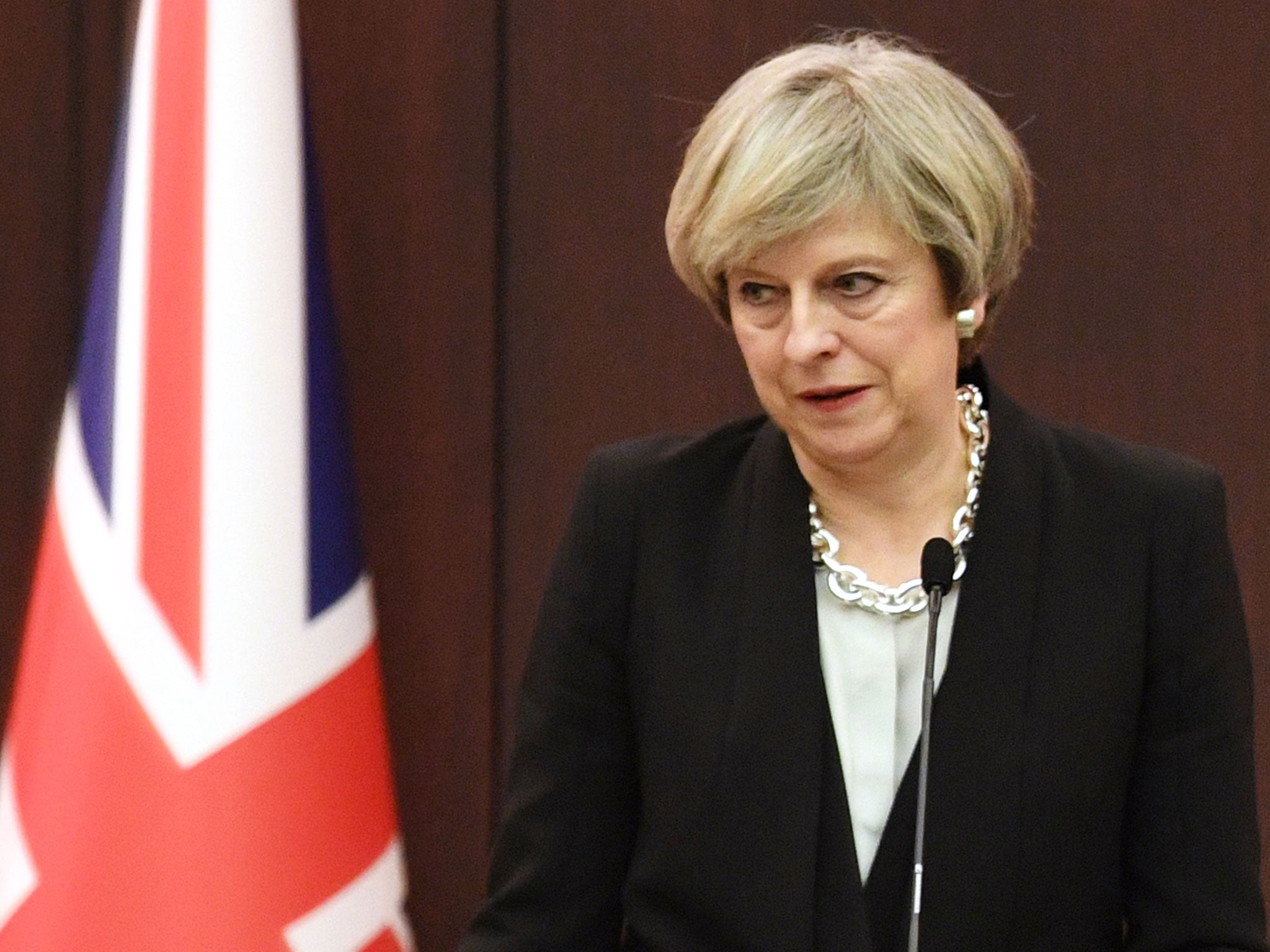 Theresa May "does not agree" with a contentious ban on immigration implemented by Donald Trump, Downing Street has said.
In a statement released late on Saturday evening, and responding to mounting anger from within her own party, the Prime Minister passed judgment on the President's executive order on immigration, which bars entry to the US for citizens from seven countries in the Middle East and Africa
A spokesman said: "Immigration policy in the United States is a matter for the government of the United States, just the same as immigration policy for this country should be set by our government.
May refuses to condemn Muslim ban
"But we do not agree with this kind of approach and it is not one we will be taking."
It came after a Conservative MP revealed he was subject to the ban.
Arriving back in the UK after a three-day visit to the US and Turkey, the No 10 spokesman added that British officials would be "studying" Mr Trump's ban to assess the impact for British citizens.
The statement added: "We are studying this new executive order to see what it means and what the legal effects are, and in particular what the consequences are for UK nationals.
"If there is any impact on UK nationals then clearly we will make representations to the US government about that."
Donald Trump announces a ban on refugees and all visitors from Muslim-majority countries
Travel restrictions affect those with passports from Iran, Iraq, Libya, Somalia, Sudan, Syria and Yemen entering the US.
Ms May has been sharply criticised around the world for her refusal to condemn the blanket ban on citizens of those countries entering America. The policy also applies to those holding dual-citizenship and those with a green card, which affords permanent residency status.
Some of the fiercest criticism came from within her own party, after it emerged Tory MP Nadhim Zahawi was banned from travelling to the US because he was born in Baghdad.
"I'm a British citizen & so proud to have been welcomed to this country. Sad to hear ill be banned from the USA based on my country of birth," he wrote.
Tory MP for South Cambridgeshire Heidi Allen tweeted directly to the PM: "Strong leadership means not being afraid to tell someone powerful when they're wrong. It's an ethos this country is proud of @theresa_may."
David Warburton, the MP for Somerton and Frome, said: "When you do something astonishingly dumb, your closest friends need to tell you. That's what special relationships are for."
Earlier on Saturday, during a press conference in Ankara with the Turkish Prime Minister Binali Yıldırım, Ms May failed on three occasions to condemn the travel ban in force for the seven Muslim-majority countries.
Asked whether she viewed the executive order as an "action of the leader of the free world", the Prime Minister replied that she was "very pleased" to have met Mr Trump, before evading the question by hailing Turkey's reception of millions of refugees.
Join our commenting forum
Join thought-provoking conversations, follow other Independent readers and see their replies