Theresa May could withhold intelligence sharing with Donald Trump's CIA if it adopts torture techniques
US president said he would 'absolutely' bring back banned interrogation methods like waterboarding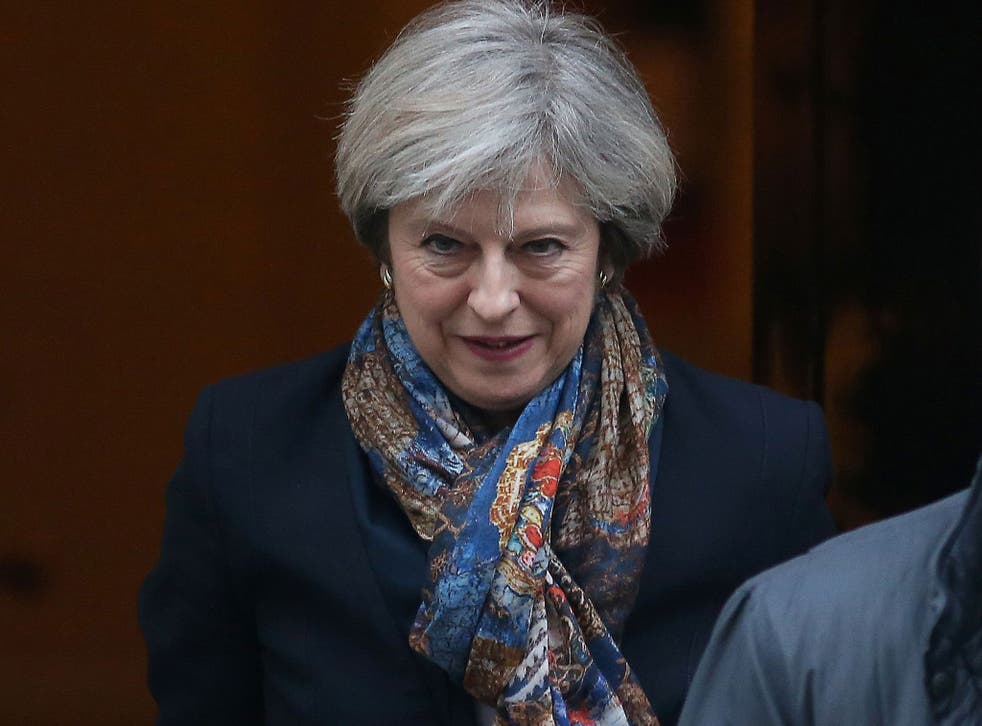 Theresa May has indicated that the UK could stop working with US intelligence agencies if they adopt torture techniques for extracting information from suspects.
The Prime Minister was asked about British guidelines stating the country's spies cannot work with other nations' agencies that practise torture, amid the storm over Donald Trump's plans to lift a ban on overseas CIA "black sites".
Speaking as she flew to the United States to become the first foreign leader to meet Mr Trump, she said the UK's guidance is "very clear" and that the approach towards torture had not changed and would not.
Asked by journalists about the intelligence sharing guidelines, she said: "We condemn torture and my view on that won't change – whether I'm talking to you or talking to the President."
After being repeatedly pushed about the UK position on not sharing intelligence with countries practising torture, she said: "Our guidance is very clear about the position that the UK takes, and our position has not changed."
She added: "The real question you should be asking is what do we think about torture? What we think about torture is we condemn it. We do not believe in torture. That position has been clear for some time and that position is not going to change."
Mr Trump is expected to rip up restrictions put into place by Barack Obama after earlier stating that he wanted to bring back waterboarding and a "hell of a lot worse".
Ms May was on Wednesday challenged over the issue in the House of Commons by Tory MP Andrew Tyrie, who demanded the UK not be "dragged into facilitating" torture.
The Prime Minister responded: "We do not sanction torture and we do not get involved in it. That will continue to be our position."
Register for free to continue reading
Registration is a free and easy way to support our truly independent journalism
By registering, you will also enjoy limited access to Premium articles, exclusive newsletters, commenting, and virtual events with our leading journalists
Already have an account? sign in
Register for free to continue reading
Registration is a free and easy way to support our truly independent journalism
By registering, you will also enjoy limited access to Premium articles, exclusive newsletters, commenting, and virtual events with our leading journalists
Already have an account? sign in
Join our new commenting forum
Join thought-provoking conversations, follow other Independent readers and see their replies