Theresa May faces parliamentary investigation over flimsy basis for student deportations
Damning verdict could open doors to thousands of deported students returning to the UK and claiming compensation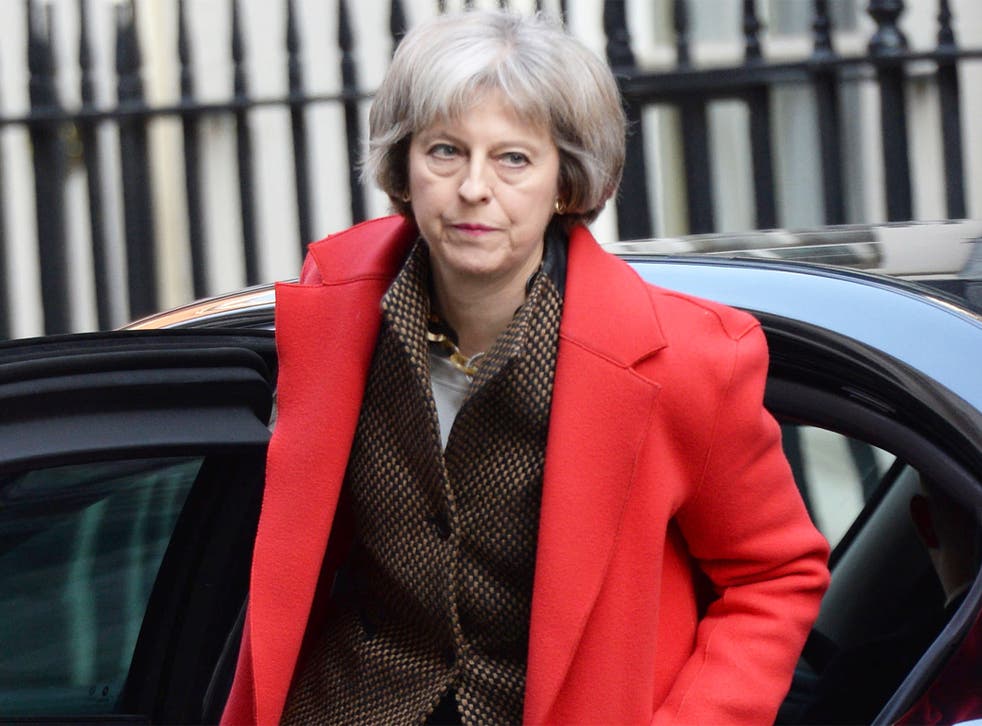 Theresa May is to face a parliamentary investigation after an immigration tribunal ruled that the Home Office used unscientific "hearsay" to deport thousands of students from Britain.
In a damning verdict that could open the doors to thousands of deported students returning to the UK and claiming compensation, the tribunal found that the Home Office had failed to prove students had cheated in English exams before detaining them and removing them from the country. The ruling centred on a test case of two students who had taken an English language test set by ETS, a US firm contracted by the Home Office.
The American firm was appointed by the Home Office after ETS claimed its voice recognition software had already detected thousands of fraudulent language tests, a source close to the deal told The Independent. This week's ruling comes after the BBC's Panorama programme exposed fraud by students taking language tests set by ETS at one site in east London in 2014. The language tests are part of a system designed to require immigrants to prove their English is up to the required standard.
In response to the Panorama programme, the Home Office revoked the licences of around 60 educational institutions across the country in what migrant charities described as an over-reaction.
The scandal also prompted hundreds of dawn raids by Border Agency officers. These led to the detention and removal of thousands of international students and migrants the Home Office claimed had obtained English certificates through fraud.
However, the Upper Tribunal (Immigration and Asylum Chamber) heard that the Home Office's evidence had "multiple frailties and shortcomings" and that Home Office witnesses had no scientific expertise in the voice recognition software at the heart of the fraud.
UK news in pictures

Show all 50
The tribunal ruling said: "Apart from the limited hearsay evidence there was no evidence from the protagonist in this saga, the ETS organisation. The Secretary of State has not discharged the legal burden of establishing that either appellant procured his [English language] certificate by dishonesty."
The tribunal also heard that the Home Office was "entirely reliant" on information from ETS, which did not present any witnesses at the hearing and was subject to a "litany of criticism" by an independent voice recognition expert. ETS did not respond to requests for comment.
Keith Vaz MP, the chairman of the Home Affairs Select Committee, said his committee would be launching an investigation into the Home Office contracts process as a result of the judgment. He told The Independent: "This is a devastating verdict on ministers and officials at the Home Office. It is clear that there are many innocent people who speak impeccable English who have been denied their right to remain in the UK because of the [over] reaction of the Home Office."
Lisa Matthews, a co-ordinator at campaign group Right to Remain, welcomed the ruling. She said: "All too often, the Home Office acts unjustly and even unlawfully with impunity and those affected simply do not have recourse to challenge them in the courts."
A Home Office spokesperson said: "We are disappointed by the decision and are awaiting a copy of the full determination to consider next steps including an appeal. It would be inappropriate to comment further at this stage."
Join our new commenting forum
Join thought-provoking conversations, follow other Independent readers and see their replies