Theresa May defends foreign aid cash handouts after Daily Mail attacks 'dole' scheme
Downing Street insists the programme to help the poorest families in Pakistan will continue because it gets aid to 'those who need it most'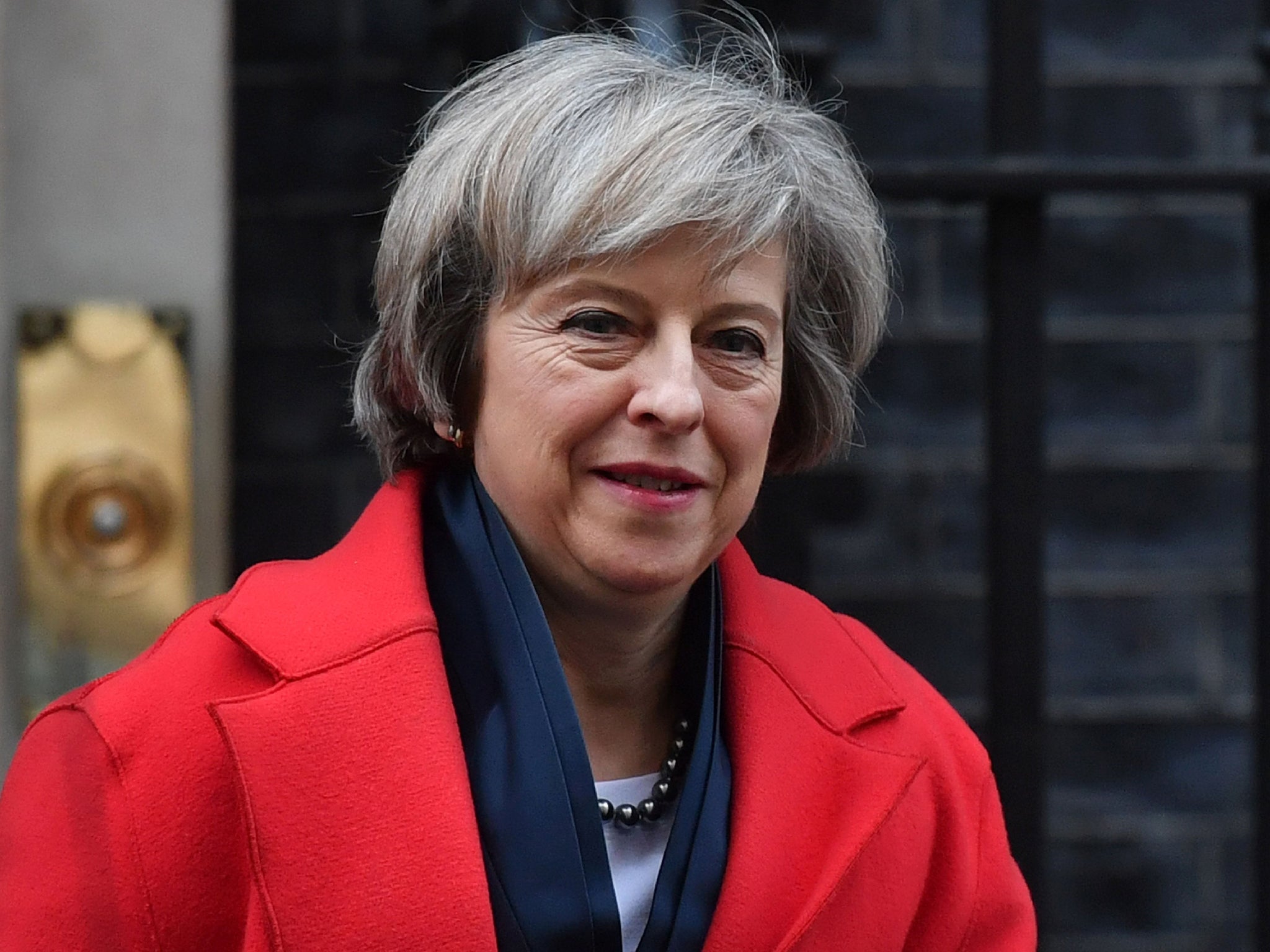 Theresa May says cash handouts of overseas aid in Pakistan will continue because they get help to "those who need it most".
Downing Street refused to order a review after the Daily Mail and a senior Conservative MP likened the programme – giving around £10 a month to the poorest families – to "exporting the dole".
Nigel Evans, a former Commons deputy speaker and member of the International Development Select Committee, claimed the cash transfers were "clearly open to fraud".
But a spokeswoman for the Prime Minister staunchly defended both the programme and the foreign aid budget, after both came under renewed fire in right-wing newspapers.
She told a Westminster briefing the "effectiveness" of cash transfers had been recognised by the National Audit Office, Whitehall's spending watchdog.
And she said: "In the last four years, cash transfers supported by UK aid have helped almost nine million of the world's poorest people to buy food, medicine, and clean water.
"There are robust systems in place to make sure that they are not being exploited for fraud and corruption.
"We think it is a respected system for getting aid to those that need it most.
"We would only pursue such an option where we were clear that results had already been achieved and verified."
The UK aid budget helps fund the Benazir Income Support Programme, offering the cash to some of the poorest Pakistani families, in a country where 60 million people live on less than £1 a day.
More than 235,000 families were helped in 2012, a figure which could potentially rise to 441,000 families by 2020.
The Daily Mail reported that the budget had risen from £53m in 2005 to an annual average of £219 million in the period 2011-15.
It claimed people in a village on the outskirts of Peshawar were taking out money from cashpoints with cards they said they had been given after paying kickbacks to officials.
Mr Evans urged the Government to step in, saying: "It seems like we're exporting the dole to Pakistan, which is clearly not a clever idea.
"Anything that involves money needs to be properly scrutinised and is clearly open to fraud with money siphoned away when it ought to be directed to those most in need."
But Government officials believe that offering cash directly to those people cuts out any middlemen, reducing the risk of fraud and minimising the cost of the programme.
It also means that the recipients can decide to spend the money on their most urgent needs, such as food, rent, education or medicine.
Ms May's spokeswoman added: "We are providing a small contribution to a much bigger programme run by the government of Pakistan, where there are already proven results."
Before Christmas, both No 10 and Chancellor Philip Hammond suggested the law requiring 0.7 per cent of gross national income to be spent on aid would be reviewed before 2020.
The hints followed fierce attacks by Conservative MPs and newspapers of the £12bn annual legal commitment, while domestic spending is cut.
But, after the latest criticism, the spokeswoman said: "The Prime Minister has made it clear that our aid budget is an investment in our security and national interest, and that it is right to honour the commitments that we have made."
Join our commenting forum
Join thought-provoking conversations, follow other Independent readers and see their replies