Theresa May says 0.7% foreign aid funding commitment 'will remain'
But the Prime Minister says she will 'look at' how aid money is spent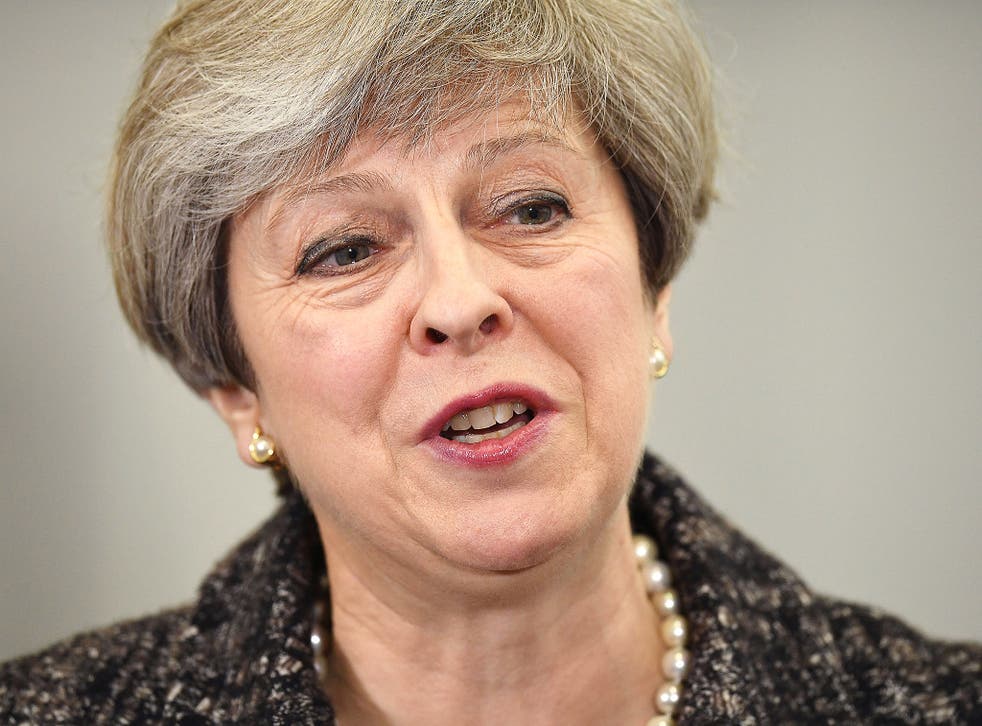 Theresa May has said that Britain's commitment to spend 0.7 per cent of its gross national income (GNI) on foreign aid spending "will remain", amid concerted pressure from right-wing ministers and newspapers to cut the aid budget.
Speaking to reporters after visiting a toothpaste factory in her Maidenhead constituency, the Prime Minister said: "The 0.7 per cent commitment remains and will remain [in the Conservative's election manifesto]".
"What we need to do though is to look at how that money is spent," she added.
This is the second election pledge that Ms May has made after she announced that the Tories will also stand by their promise to reduce net migration to below 100,000 a year.
It comes after Bill Gates urged Ms May to keep up the 0.7% target, telling The Independent in an interview that the British people should be "very proud" of what their money is achieving around the world.
Mr Gates said he expected the Prime Minister was "looking at her priorities" as a result of Brexit but added: "We are hopeful that the commitment to 0.7 per cent – and things like neglected diseases – stays strong."
UK news in pictures

Show all 50
A number of Conservative MPs have previously called for the target to be dropped, claiming it is inflexible and unnecessary. Right-wing newspapers such as The Sun and the Daily Mail have also called for the pledge to be scrapped.
Britain's commitment to meeting the UN target of 0.7 per cent of GNI being spent on foreign aid was enshrined in law by the Coalition government in 2015. Britain met the target for the first time in 2014, when it spent £11.4 billion on overseas aid.
Join our new commenting forum
Join thought-provoking conversations, follow other Independent readers and see their replies