Theresa May sidesteps questions on whether Gavin Williamson told truth over 'relationship'
Prime Minister would only say that the incident with a married woman took place before he was an MP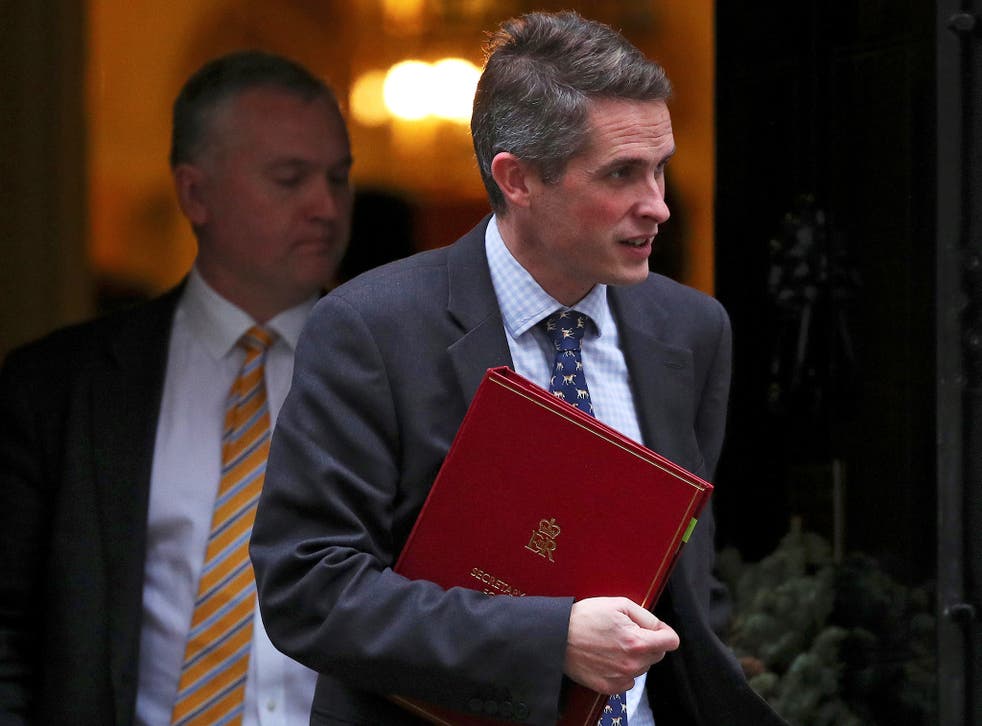 Theresa May has sidestepped questions over whether she believes her Defence Secretary told her the truth about a "flirtatious relationship" he had with a married woman.
The Prime Minister was repeatedly asked if she thought Gavin Williamson had been honest about the fling, but would only say that it occurred before he became an MP.
Mr Williamson has been in the spotlight since his decision to reveal his relationship with the woman at Elgin & Hall, a fireplace manufacturer in North Yorkshire he worked at.
The key ally of Ms May – tipped as a future prime minister – told how he decided to leave the company on amicable terms in order to save his marriage.
But it has now been claimed that Mr Williamson departed after a meeting was held to discuss the problem with senior executives from parent company Aga Foodservice Group.
Stories of the Williamson affair come after the sacking of Ms May's former deputy Damian Green last year – he was found to have broken the ministerial code by making misleading comments about pornography on an office computer and amid claims of inappropriate behaviour which he denied.
UK news in pictures

Show all 50
Asked whether, in the light of Mr Green's departure, she was confident Mr Williamson had told the whole truth, Ms May said: "What has come out is something that happened even before Gavin was a Member of Parliament, let alone a minister. In relation to Damien Green, the report showed the ministerial code had been broken, it was on that basis that I took the decision."
Pressed during a trip to China on whether she thought Mr Williamson had told her the truth, she only added: "Gavin has told people about something that happened before he became a Member of Parliament, let alone became a minister."
The Defence Secretary claimed the fling "never went further" than sharing a kiss with the woman "a couple of times" and that it "stopped as suddenly as it had started".
However, he is under pressure to explain whether he was subject to an internal disciplinary process and why he kept the job at the firm off his official and social media profiles.
Damian Green sacked as First Secretary of State amid computer porn allegations
Meanwhile, Mr Williamson is also under fire after, in a separate interview on the same day, he warned Russia could cause "thousands and thousands and thousands" of deaths in a cyber-attack.
The Russian defence ministry ridiculed the claim and the Ministry of Defence was forced to deny that he had leaked military intelligence.
That interview appeared to spark a briefing war between allies of Mr Williamson and Boris Johnson, another leadership contender.
An unnamed Foreign Office official criticised the tone used, but sources said the Defence Secretary was the victim of smears following anonymous and incorrect briefings that he leaked intelligence.
Register for free to continue reading
Registration is a free and easy way to support our truly independent journalism
By registering, you will also enjoy limited access to Premium articles, exclusive newsletters, commenting, and virtual events with our leading journalists
Already have an account? sign in
Join our new commenting forum
Join thought-provoking conversations, follow other Independent readers and see their replies