Theresa May announces legal commitment to end UK's global warming contributions by 2050
PM introduces legislation enacting target of net-zero greenhouse gas emissions by 2050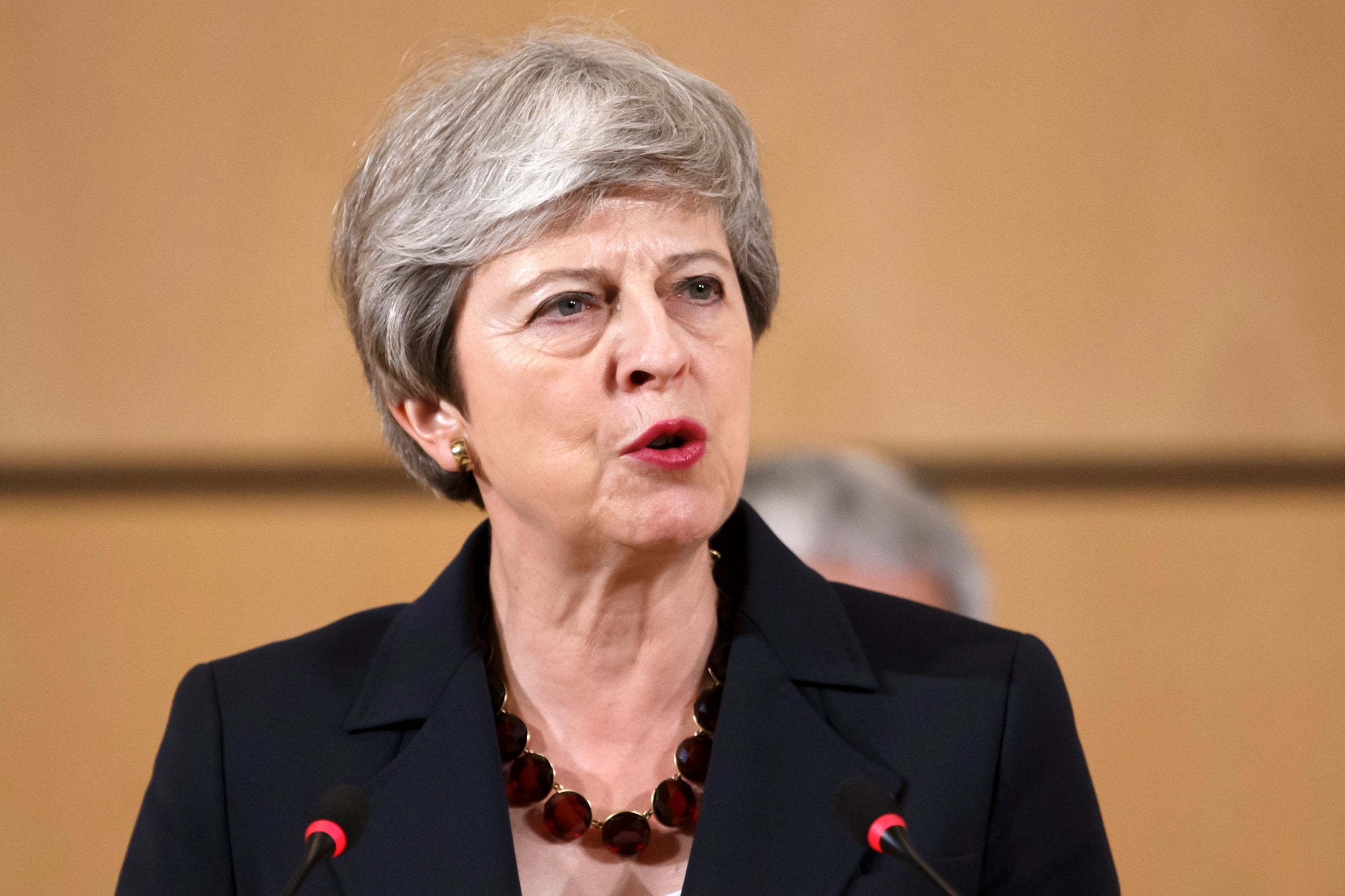 Theresa May today pledges to introduce a legally binding target forcing the UK to end its contribution to climate change by the middle of the century.
In one of her last acts in office before leaving No 10, the prime minister will lay legislation in the Commons, setting a target of net-zero greenhouse gas emissions by 2050.
It comes after the government's own climate change advisers made the recommendation last month to enact the legally binding target – ahead of a UN climate action summit in September.
Reports also emerged last week that Philip Hammond, the chancellor, had attempted to block the move, claiming the bill of decarbonising the economy would amount to more than £1 trillion.
But the government's Committee on Climate Change said it would cost around 1-2 per cent of annual economic output up to 2050 while the cost of inaction would be many times higher.
Hitting net zero – a 100 per cent cut in emissions – will mean an end to heating of homes with traditional gas boilers, more green electricity, and a switch from petrol and diesel cars to electric vehicles, walking and cycling.
Greta Thunberg inspires climate activists everywhere: In pictures
Show all 12
But Downing Street made it clear that it will be for future governments to determine the "precise direction" of climate policy, given the ongoing leadership contest in the Conservative Party to replace Ms May.
Critics have already raised concerns of a "get-out clause" that would allow her successor in No 10 to roll back the measures.
Speaking on Wednesday, the prime minister said: "As the first country to legislate for long-term climate targets, we can be truly proud of our record in tackling climate change. We have made huge progress in growing our economy and the jobs market while slashing emissions.
"Now is the time to go further and faster to safeguard the environment for our children. This country led the world in innovation during the Industrial Revolution, and now we must lead the world to a clear, greener form of growth.
"Standing by is not an option. Reaching net zero by 2050 is an ambitious target, but it is crucial that we achieve it to ensure we protect our planet for future generations."
Rebecca Long Bailey MP, Labour's shadow energy secretary, responding to the government announcement that the UK will reach net zero greenhouse gas emissions by 2050.

She said: "While this announcement is welcome in theory, in practice it comes from a Conservative government that is off track to meet existing climate targets, that has no plans for legislation or investment needed to cut emissions, and that has dismantled the UK renewable energy sector while pushing fracking."

Rachel Reeves, the Labour MP who chairs the business, energy and industrial strategy committee, welcomed the commitment from the government, but said it can only be the first step. 
"The government will now need to come forward with the coordinated policies, actions, and regulations needed to achieve net zero emissions by 2050," she said.
Describing the announcement as a "big moment" for the climate movement, Dr Doug Parr, the chief scientist for Greenpeace UK, added: "Judging by the headline, this is a legacy Theresa May can be proud of."
But he continued: "Judging by the small print, this is a net zero target with a backstop. As the birthplace of the industrial revolution, it is right that the UK is the world's first major economy to commit to completely end its contribution to climate change, but trying to shift the burden to developing nations through international carbon credits undermines that commitment.
"This type of offsetting has a history of failure and is not, according to the government's climate advisers, cost efficient."
Dame Carolyn Fairbairn, director-general of business group the CBI, said UK companies were "squarely behind" the commitment. "This legislation is the right response to the global climate crisis, and firms are ready to play their part in combating it," she said.
"Climate leadership can drive UK competitiveness and secure long-term prosperity," she added. "This legislation must be followed by a commitment to long-term policies that support decarbonisation across the economy.
"Some sectors will need clear pathways to enable investment in low-carbon technologies, and it is vital that there is cross-government coordination on the policies and regulation needed to deliver a clean future."
Join our commenting forum
Join thought-provoking conversations, follow other Independent readers and see their replies