Theresa May set to spark major education row by giving go-ahead to new generation of grammar schools
While leaked Green Paper expected to be published next week is thought to include a relaxation of rules limiting faith schools' selection policy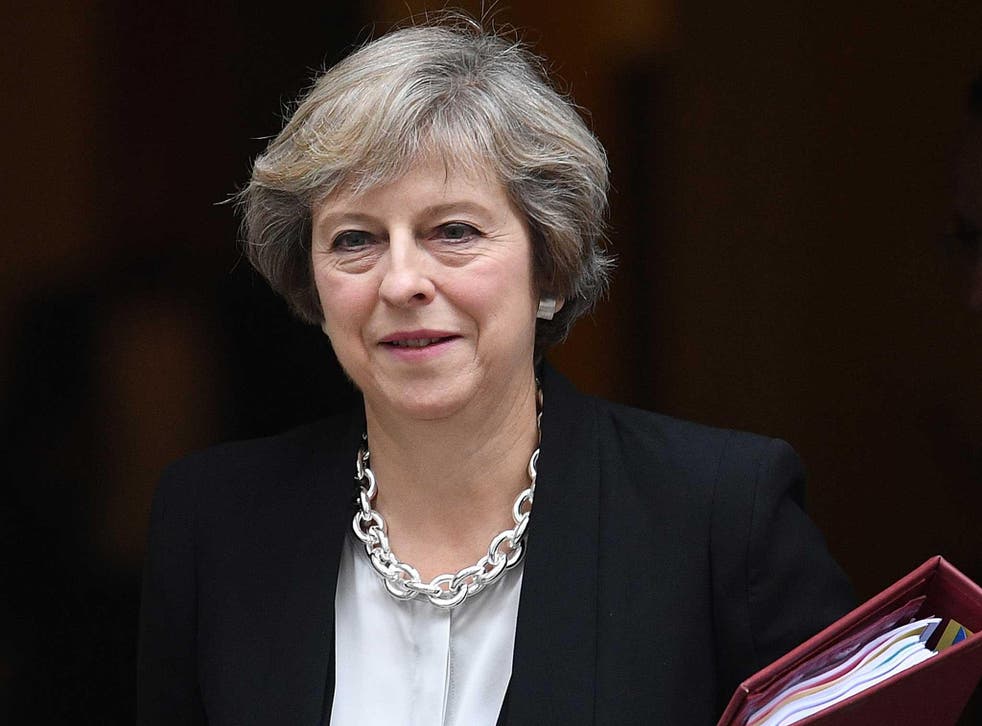 Theresa May is to make her first major policy announcement in giving a green-light to a new generation of selective grammar schools, despite critics claiming they entrench privilege.
Ms May will allow new grammar schools to open and let existing ones expand in one of the biggest shifts in education policy in a generation.
In a bid to pre-empt claims the schools embed elitism, she will tout a series of measures aimed at ensuring they help children from low income families.
Her education proposals will also see social-mobility demands placed on universities wanting to charge higher tuition fees.
She will set out her agenda in her first major domestic speech as Prime Minister, arguing that grammar schools will create a true "meritocracy" and stop the "selection by house price" that exists in the UK's education system.
For days as the Government has hinted at the move, political opponents and education organisations urged ministers against it, citing data that it could harm social mobility.
But speaking at the British Academy in central London, Ms May will highlight how there are currently 1.25 million children in failing schools.
She will say: "For too long we have tolerated a system that contains an arbitrary rule preventing selective schools from being established, sacrificing children's potential because of dogma and ideology.
"The truth is that we already have selection in our school system – and it's selection by house price, selection by wealth. That is simply unfair.
"That is why I am announcing an ambitious package of education reforms to ensure that every child has the chance to go to a good school."
She will add: "This is about being unapologetic for our belief in social mobility and making this country a true meritocracy, a country that works for everyone."
Ministers will consult on proposals, including requiring new or expanding grammars to take a proportion of pupils from lower income households.
Each grammar would also have to establish a new non-selective free school and set up or sponsor a primary feeder school in an area with a high density of lower income households.
Alternatively they could sponsor a currently-underperforming non-selective academy.
The Prime Minister will also say universities who want to charge higher fees should be required to set up a new school or sponsor an existing underperforming one.
An education Green Paper expected to be published next week, but leaked to the BBC, is also thought to include a relaxation of rules limiting faith schools from only selecting half of their intake by reference to religion.
The measure was implemented as a safeguard against faith schools entrenching religious segregation in society. Instead they may be allowed to undertake other activity to that end.
The idea of new grammars has been criticised by Teach First, an educational charity praised by the Government, which places graduates to work in deprived schools.
The Association of Teachers and Lecturers have called the plan "a massive distraction from the real issues facing our education system".
Former Labour minister Alan Milburn, the Government's social mobility tsar, said ending the ban on grammar schools risked creating an "us and them divide".
UK news in pictures

Show all 50
Both the Liberal Democrats and Labour are opposed to the move, raising questions over whether the Government will be able to pass legislation on the matter through the House of Lords.
A study by the Institute of Fiscal Studies showed that the existing 164 grammars in the UK are four times more likely to admit private school children than those on free school meals.
Register for free to continue reading
Registration is a free and easy way to support our truly independent journalism
By registering, you will also enjoy limited access to Premium articles, exclusive newsletters, commenting, and virtual events with our leading journalists
Already have an account? sign in
Register for free to continue reading
Registration is a free and easy way to support our truly independent journalism
By registering, you will also enjoy limited access to Premium articles, exclusive newsletters, commenting, and virtual events with our leading journalists
Already have an account? sign in
Join our new commenting forum
Join thought-provoking conversations, follow other Independent readers and see their replies