Theresa May 'defies Brexit vote' and opts into new EU-wide security measures
Exclusive: Britain will agree to the automatic sharing of DNA samples, fingerprints and vehicle registration data, after months of uncertainty
Rob Merrick
Deputy Political Editor
Tuesday 01 November 2016 21:01 Comments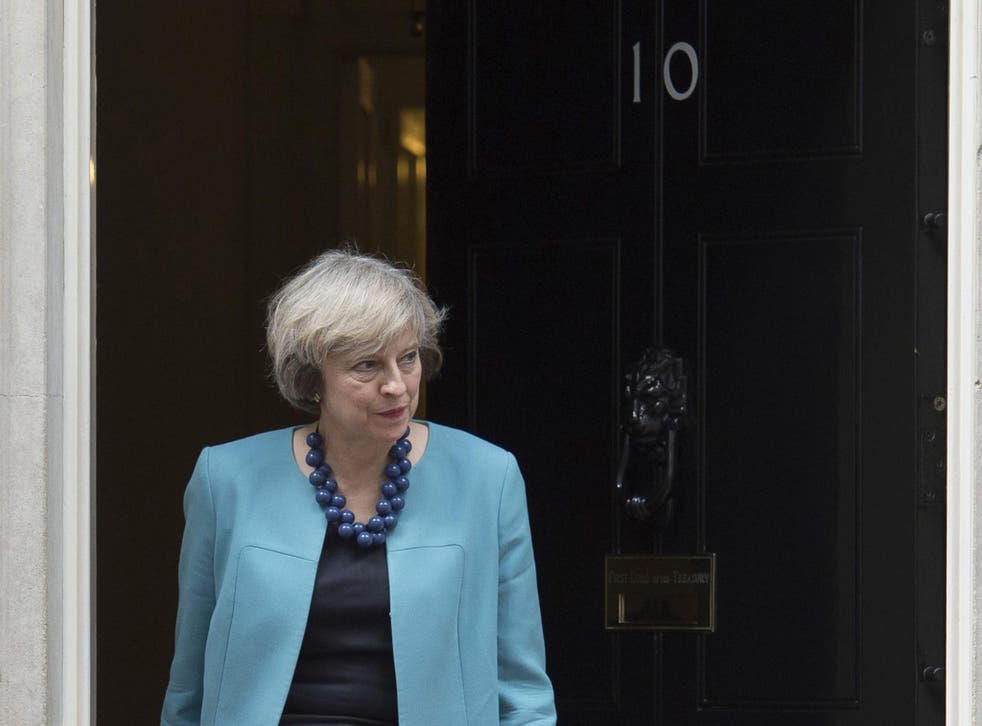 Theresa May has risked the anger of hardline Brexit supporters by deciding to opt in to a series of EU-wide crime-fighting measures, The Independent can reveal.
Britain will agree to the automatic sharing of millions of DNA samples, fingerprints and vehicle registrations, to speed up the hunt for suspected terrorists and major criminals.
Parliament supported opting back into the so-called Prüm Convention last December – but ministers had refused to say if the decision would be derailed by the June decision to leave the EU.
Now Brandon Lewis, a Home Office minister, has revealed the Government will press ahead, in a letter sent to a Commons committee which is investigating the issue.
The decision will come as a relief to the police and security services, who have argued EU-wide co-operation is essential to catch foreign criminals and terrorists who commit offences in Britain.
Senior officers had spoken of their fear that having to renegotiate vital information sharing would take years, leaving dangerous gaps in intelligence in the meantime.
It will also raise their hopes that Britain will also remain a member of Europol – a decision that must be made by the end of the year – and continue to enforce the EU-wide arrest warrant.
But some Brexit-supporting MPs have attacked moves to tie Britain into EU police and criminal justice measures, on the grounds of cost and democracy.
They argue it will involve spending millions of pounds on new IT systems to allow EU members to search this country's DNA, fingerprint and vehicle registration databases.
Some have disputed a guarantee that only the personal details of people who have been convicted of an offence in the UK will be handed over to a foreign police force.
And they have attacked putting Britain's DNA and fingerprint databases under the control of the European Court of Justice (ECJ) – which Ms May has vowed to break from.
One Brexit-supporting Conservative MP, Anne-Marie Trevelyan, said she would be writing to David Davis, the Brexit Secretary, to demand the move was only temporary.
She told The Independent: "I have no problem with data-sharing if it's important in fighting crime, but as long as that data remains under our control.
"It will be unacceptable to the British people – who have voted to regain control of their nation – to find out that their most important data, such as fingerprints and car registrations, will continue to come under the ruling of the ECJ."
Tim Farron, the Liberal Democrat leader, said it was now crucial that the Prime Minister also "sign up to Europol and other crime fighting powers".
He said: "Organised crime and criminals do not stop at the cliffs of Dover and Britain gains from being part of the European Arrest Warrant, Prüm and Europol.
"I worry that with Brexit we will recreate the Costa Del Crime and we should do everything in our power to make sure no criminal can avoid justice."
Mr Lewis revealed the decision in a letter to the Commons European Scrutiny Committee, which assesses all draft EU legislation brought before Parliament.
He wrote: "The Government does not envisage the initial timeline for implementing Prüm being affected by the decision to leave the EU, and is continuing with the implementation of Prüm.
"We are confident that the exchange of data will start to take place in 2017."
Mr Lewis added that it was "premature to speculate" on what sort of agreement the UK would seek to reach after leaving the EU.
Register for free to continue reading
Registration is a free and easy way to support our truly independent journalism
By registering, you will also enjoy limited access to Premium articles, exclusive newsletters, commenting, and virtual events with our leading journalists
Already have an account? sign in
Register for free to continue reading
Registration is a free and easy way to support our truly independent journalism
By registering, you will also enjoy limited access to Premium articles, exclusive newsletters, commenting, and virtual events with our leading journalists
Already have an account? sign in
Join our new commenting forum
Join thought-provoking conversations, follow other Independent readers and see their replies