Theresa May planned to put immigrant children to bottom of school places list, leaked letters reveal
The proposal was put forward but eventually rejected when she was running the Home Office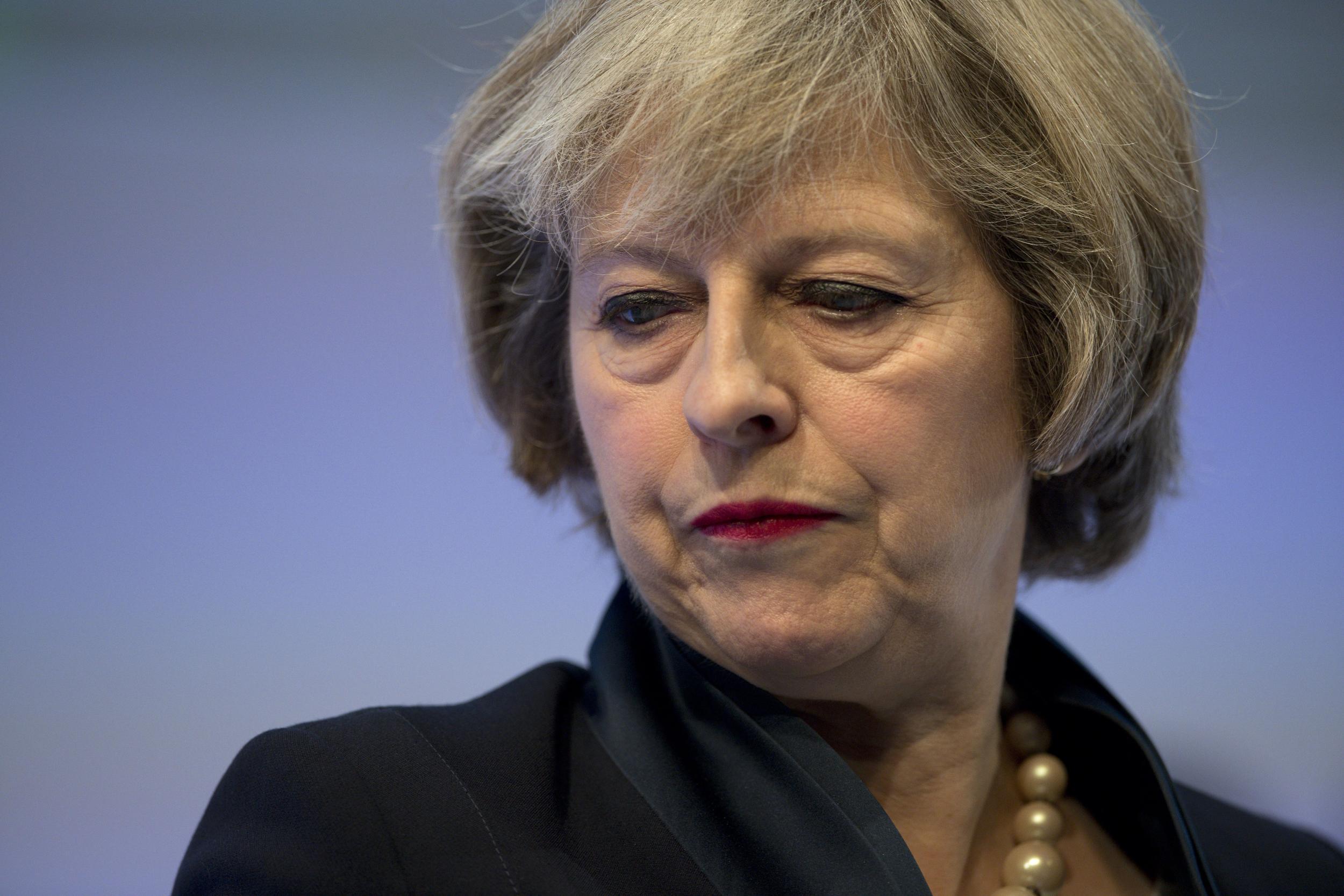 Theresa May has been accused of trying to "blame children" for her failure to reduce immigration, after leaked letters exposed how as Home Secretary she backed draconian plans to push the sons and daughters of illegal immigrants down to the bottom of the list for school places.
Ms May's department even suggested schools could withdraw an offer of a place to a young child if their families were found to be in the country unlawfully, leading to warnings that the plans would promote "segregation and extremism".
The documents paint a grim picture of a Home Secretary desperately trying to rope other Whitehall departments into a single-minded drive to force down immigration, at a time when the Mediterranean crisis was at its peak and the Government was failing miserably to hit its own migration targets.
The embarrassing leak comes as the latest official data is set to show net migration running at levels consistently above Ms May's adopted target of "tens of thousands".
The letters leaked to the BBC shine a light on the internal rows in David Cameron's Government in the summer of 2015, with Ms May going head-to-head with ex-education secretary Nicky Morgan over the plan for illegal immigrants' children.
Ms Morgan wrote twice to Mr Cameron with "profound concerns" about the Home Office's plan, which would also have seen schools carrying out immigration checks, such as seeing passports before accepting new pupils.
The former education secretary wrote: "I have concerns about the practical and presentational issues of applying our strong position on illegal migrants to the emotive issue of children's education.
Theresa May on immigration in conference speech
"These cover deprioritising illegal migrants in the schools admissions process, and carrying out immigration checks through schools."
The Department for Education was also concerned about how immigration checks would disrupt the school admissions process.
Ms Morgan wrote that "the checks would need to be processed and verified in time to make any changes (ie withdrawing a place from an illegal migrant and giving that place to another child) before the start of the school term".
The letters warned that the overall effect of deprioritising the children would be to "concentrate children of illegal migrants in the least popular schools in any area, jeopardising our increasingly important focus on tackling both segregation and extremism".
George Osborne rejects Theresa May's claim that immigration causes unemployment
The measures were eventually dropped from the Immigration Bill, with Ms May reported to have been furious about being snubbed.
Labour's shadow Education Secretary Angela Rayner said: "Denying innocent children, because of the circumstances of their parents, the right to a good education is disgusting. It's not a British value that we have.
"One in eight UK nationals don't have a passport either so it's completely impractical.
"Rather than deal with the problems in her own department Theresa May was trying to offload the failings of her department and blame children, innocent children, in that."
Lib Dem leader Tim Farron said: "There is just so much wrong with this grubby little idea, not least that schools are not a second line border force, they are for education. This shows how Theresa May's Home Office was trying everything to forage around in the gutter for a few votes and couple of cheap headlines."
A Government spokesperson said she would not comment on leaked documents. But added: "It is only right that any government looks at a range of options when considering policy options, but ultimately it is for ministers to decide which policies are taken forward.
"We are building an immigration system that works in the best interests of the British people and ensures that only those with a right to be in the UK can live and work here."
Join our commenting forum
Join thought-provoking conversations, follow other Independent readers and see their replies