Theresa May enters No 10 with towering support as Jeremy Corbyn's approval ratings hit all-time low
Theresa May takes office on a wave of support as approval ratings for David Cameron and Boris Johnson hit rock bottom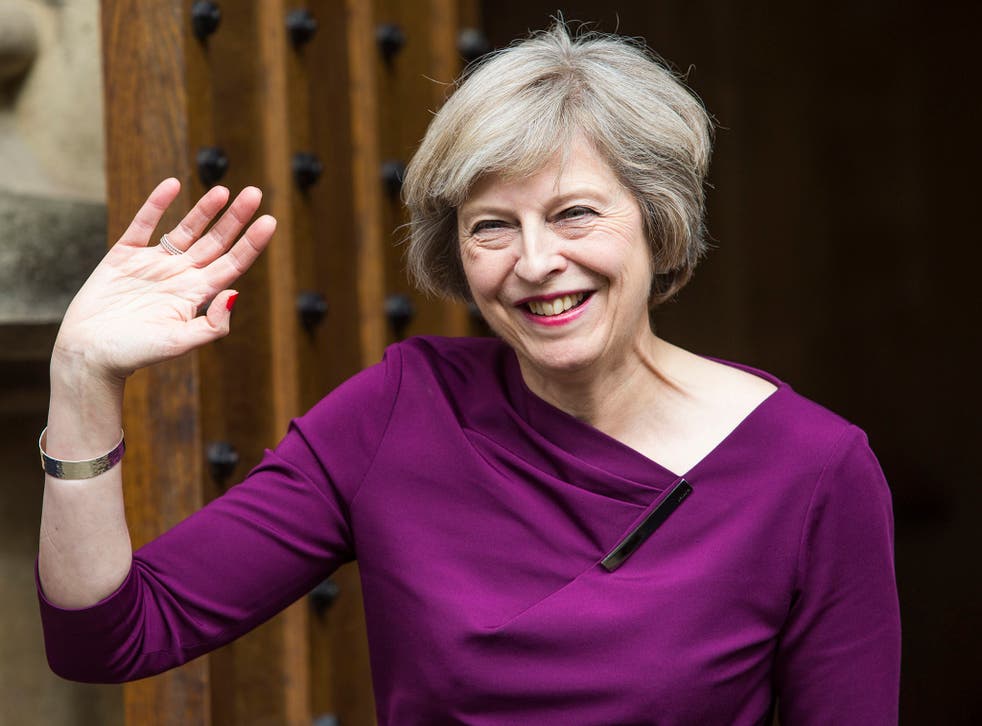 The new Prime Minister Theresa May will begin her new job with sky-high approval ratings with the public facing a fractured opposition party helmed by Jeremy Corbyn whose ratings have hit an all-time low..
While the Brexit vote sparked leadership crises in both the Conservative and Labour parties, the Tories' leadership fiasco has concluded far faster than the ongoing turmoil within Labour as the party enters a 10-week leadership election.
According to an Ipsos/Mori poll for the Evening Standard, Ms May has the backing of 55 per cent of the public and 81 per cent of Conservatives who say she is prime ministerial material.
Meanwhile Mr Corbyn's public approval has slumped to its lowest point yet. A total of 65 per cent of those polled said they were dissatisfied with the Labour leader's performance.
Just 24 per cent say he is doing a good job.
Within the ranks of Labour's supporters, Mr Corbyn is even less popular. When asked if they were happy or unhappy with the Labour leader, 48 per cent of Labour supporters said they were unhappy compared to 45 per cent who reported being happy with Mr Corbyn.
The poll also showed that approval ratings for Boris Johnson have nose-dived following his support for Brexit and subsequent decision not to stand for the Conservative leadership. Just 21 per cent said he had prime ministerial qualities, including 23 per cent of Conservative respondents.
Andrea Leadsom, whose decision to quit in the middle of the leadership race put Theresa May into Downing Street more rapidly than expected, has also seen her support crash. Just 18 per cent said she had what it takes to be Prime Minister, including 20 per cent of Tories.
Theresa May in quotes

Show all 10
As David Cameron leaves office, public affection is thin on the ground with approval ratings at their lowest since he became prime minister in 2010. Just 28 per cent are satisfied with the outgoing PM, revealing the widespread disappointment with his handling of the European Union referendum.
Register for free to continue reading
Registration is a free and easy way to support our truly independent journalism
By registering, you will also enjoy limited access to Premium articles, exclusive newsletters, commenting, and virtual events with our leading journalists
Already have an account? sign in
Register for free to continue reading
Registration is a free and easy way to support our truly independent journalism
By registering, you will also enjoy limited access to Premium articles, exclusive newsletters, commenting, and virtual events with our leading journalists
Already have an account? sign in
Join our new commenting forum
Join thought-provoking conversations, follow other Independent readers and see their replies