Theresa May hosts first LGBT reception since deal with anti-gay DUP
Veteran campaigner Peter Tatchell denounces the Prime Minister for signing a deal with a party 'whose policies on LGBT issues echo the extremism of the far right BNP'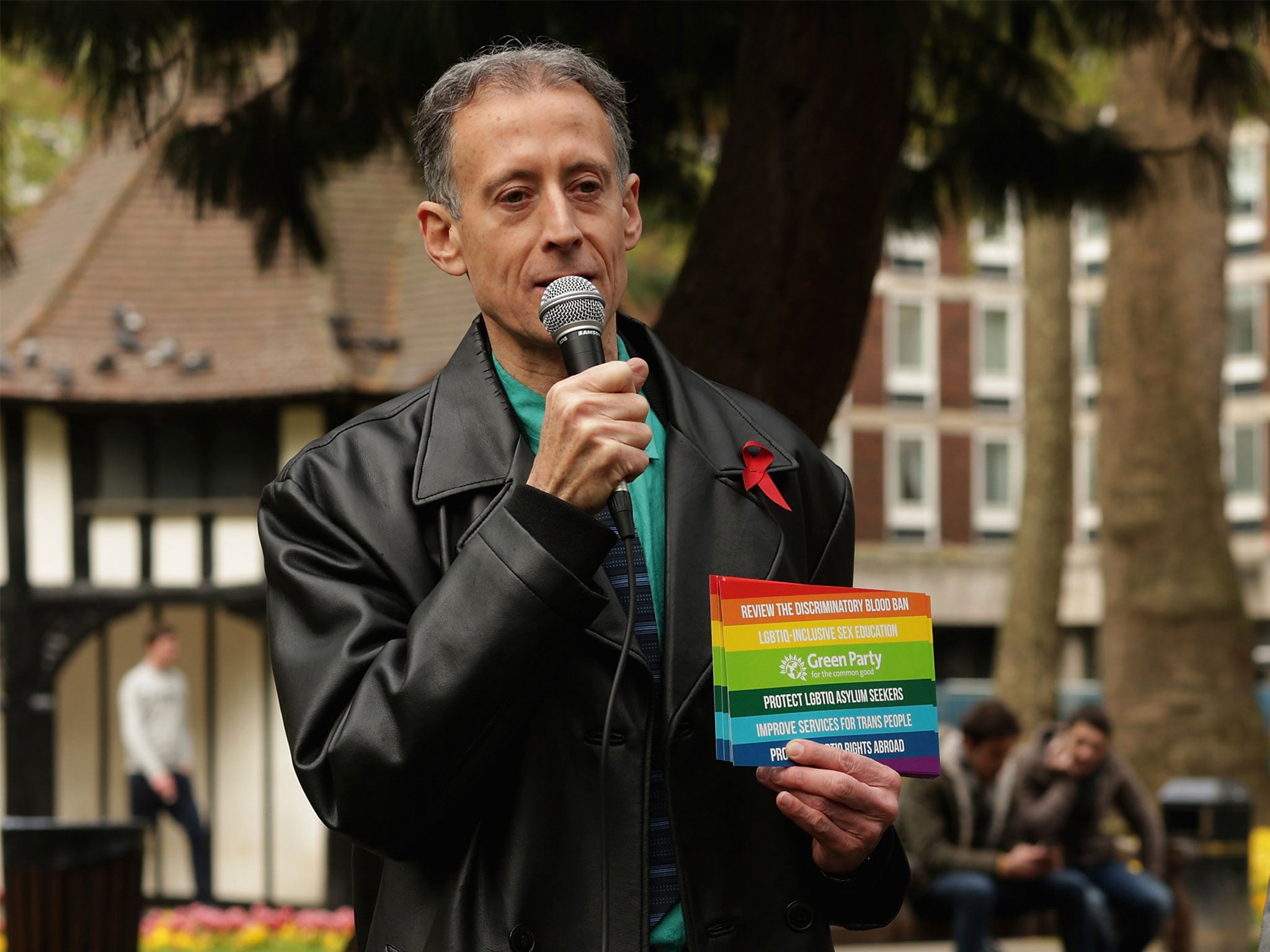 Theresa May has been called "hypocritical" for hosting an LGBT+ reception in Downing Street just a month after she signed a deal with the homophobic Democratic Unionist Party (DUP) to form a government.
Veteran campaigner Peter Tatchell denounced the prime minister for holding a reception to "celebrate the community" after signing the agreement with the Northern Irish party which has repeatedly blocked moves to legalise same-sex marriage in the country.
The activist told The Independent: "It is hypocritical for the Prime Minister to host a LGBT reception while at the same time collaborating with the homophobic DUP, whose policies on LGBT issues echo the extremism of the far right BNP.
"The DUP is not only blocking marriage equality in the north of Ireland, it has fought tooth and nail for four decades to maintain every element of anti-LGBT discrimination."
He denounced Ms May's record on LGBT+ rights as Prime Minister and Home Secretary.
He said she has "approved the incarceration of LGBT refugees in asylum detention centres and refuses to tackle homophobic bullying by making LGBT equality issues a mandatory part of the curriculum in every school".
"Her commitment to LGBT human rights is clearly limited. She is not doing anywhere near enough to advance LGBT rights", he added.
It comes as several LGBT charities such as Stonewall and the Terence Higgins Trust declined to confirm or deny they were attending when they were approached by The Independent.
London Pride 2017
Show all 14
The Prime Minister of the day has hosted an annual reception for high profile activists, businesspeople and celebrity in the gay community for over a decade but this year's event is marred following fears the DUP may block crucial LGBT rights legislation coming down the pipeline during this parliament.
Meanwhile, Labour leader Jeremy Corbyn said Ms May should scrap the "invasive" tests trans people must go through when legally changing their gender.
He said his party would support the Government with any legislation to introduce a "self identification" system for transitioning people as many fear the DUP could block the move despite only holding 10 seats in the House of Commons.
The Independent has contacted Downing Street for comment.
Join our commenting forum
Join thought-provoking conversations, follow other Independent readers and see their replies