Theresa May meets with British ambassador to the US following Donald Trump remarks
Downing Street was forced to express confidence in Sir Kim Darroch after the President-elect suggested he should be replaced with Nigel Farage
Ashley Cowburn
Political Correspondent
Tuesday 22 November 2016 20:14 Comments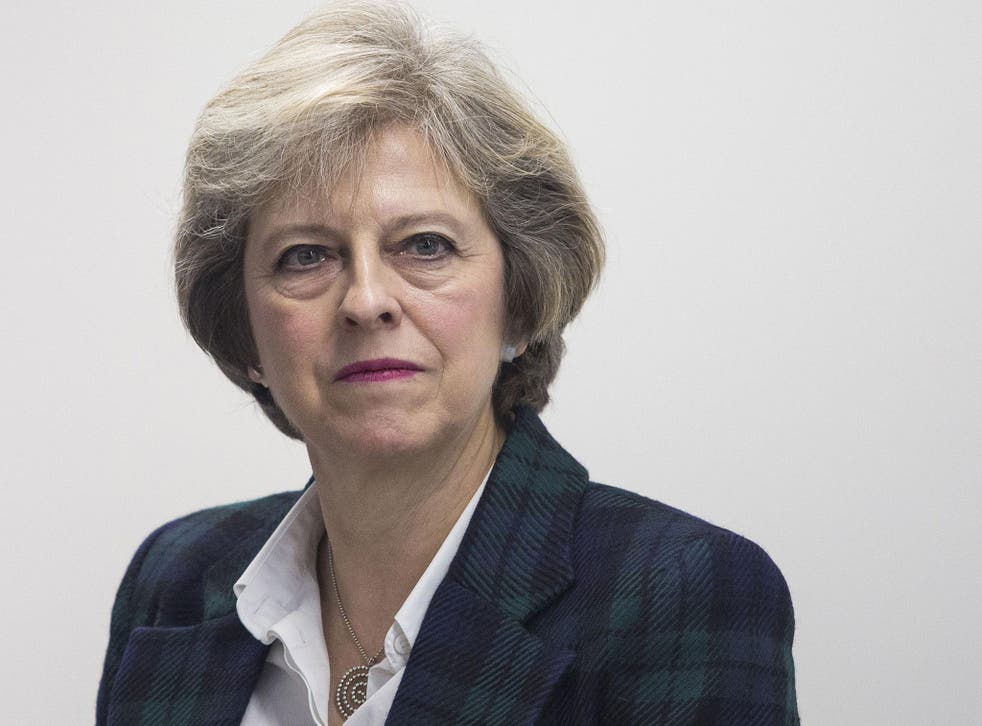 Theresa May held a meeting with Britain's most senior diplomat in Washington after she was forced to reject calls to replace him by Donald Trump.
The talks between Ms May and Sir Kim Darroch, who began his role as the British ambassador to the US earlier this year, came as Mr Trump broke with diplomatic conventions declaring that Nigel Farage would do a "great job" in the role.
Downing Street was forced to stress that "as a basic principle, we appoint our ambassadors", while Foreign Secretary Boris Johnson said that the UK already had a "first rate" envoy in Washington.
The meeting between the Prime Minister and Sir Kim Darroch was described as "routine" and "long planned" by Downing Street.
Mr Johnson also praised veteran diplomat Sir Darroch – who met Ms May during his visit to London – telling MPs: "We have a first rate ambassador in Washington doing a very good job of relating both with the present administration and with the administration to be, and there is no vacancy for that position."
And Mr Farage accused Downing Street of putting its dislike for him ahead of the national interest, saying it was time for Ms May to recognise that "the world has changed", as he claimed he was "in a good position, with the president-elect's support, to help".
But, in an interview with The Independent, Sir Christopher Meyer, a former British ambassador to the US, said it would be "barking mad" to give the role to Mr Farage.
The diplomat, who served in the role between 1997 and 2003, also claimed the interim Ukip leader would be "beholden" to President-elect Donald Trump, rather than the British government.
"Downing Street and Boris [Johnson] have said there is no vacancy and that Sir Kim Darroch is an excellent man. He is an excellent man – I could declare an interest here, I know him quite well. He's a first rate ambassador," said Mr Meyer.
"So the notion that you can sack a first rate ambassador to replace him with a politician who is at odds, most of the time, with Theresa May and her Government and would be beholden to Trump is barking mad."
Register for free to continue reading
Registration is a free and easy way to support our truly independent journalism
By registering, you will also enjoy limited access to Premium articles, exclusive newsletters, commenting, and virtual events with our leading journalists
Already have an account? sign in
Join our new commenting forum
Join thought-provoking conversations, follow other Independent readers and see their replies