Theresa May tries to recapture Donald Trump's attention after Nigel Farage meets the President-elect first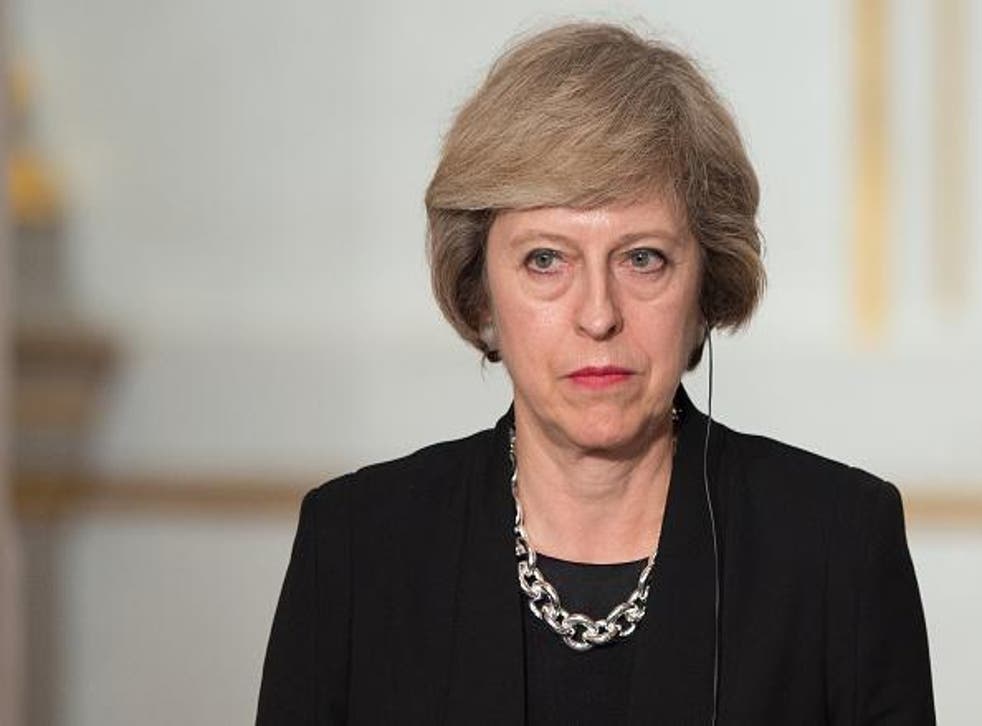 Downing Street has rejected criticism of its handling of Donald Trump's election victory, as Theresa May prepares to make fresh overtures to the United States on trade links.
The Prime Minister plans to make a major speech setting out the UK's role in the world after Brexit and Mr Trump's win, with trade between "old allies" at its heart.
But Ms May's efforts suffered a series of blows before she even stood to speak, including Ukip's Nigel Farage becoming the first British politician to meet President-elect Trump.
Nigel Farage the first UK politician to meet Trump since election
Afterwards the Ukip MEP reported how Mr Trump's team is concerned over previous comments made by Ms May and her ministers about the US leader and he urged her to "mend some fences".
A leaked memo from the UK's US ambassador also embarrassingly suggested Mr Trump's outlandish policies may need to "evolve".
Last night the President-elect said he would deport up to three million "undocumented immigrants" upon taking office.
After details of Mr Farage's meeting emerged, A No 10 source told The Independent: "The Government has its own very positive interactions with the President-elect and the US government, and we have it in the appropriate way.
"We had a phone call and they have agreed to meet after that. The embassy out there is fully engaged with his team. [Vice president-elect] Mike Pence's first call was to Boris Johnson."
The source added that officials are now working towards the Prime Minister travelling to the States in early 2017.
Boris Johnson: End the 'whinge-o-rama' on Trump
He went on: "A lot of people have had a lot of opinions about politicians in the past.
"But there has been a democratic election in the US and in the UK we have a Prime Minister who is getting on with the job."
After the meeting Twitter was awash with pictures showing a beaming Mr Farage standing next to Mr Trump, who gave the Ukip interim leader time despite being yet to fully form his staff.
Mr Farage then took to the airwaves giving an interview in which he ranged across international affairs, at one point apparently telling Nato members to come together and sort out their differences.
He then went on to explain how the British Government could improve relations with the US, saying: "Number 10, the very senior staff members there, were rude about Trump in the campaign and seemed to take a negative view on me being here and meeting the President-elect.
"I would have thought in the national interest they perhaps ought to bury their personal enmity towards me and we ought to have a constructive conversation."
He offered his services to the British Government adding that it was time for Downing Street to "mend some fences".
While No 10 has tried to stamp out the idea that Mr Farage has any role in building bridges with Mr Trump, the Ukip leader did not deny he had conversations with individual Conservative ministers on the matter.
Other top Tory figures were livid at Mr Farage's performance, with chairman of the Foreign Affairs Select Committee Crispin Blunt branding it "completely implausible" that he act as some unofficial intermediary for the Government.
Former Tory leader Iain Duncan Smith MP added: "Nigel Farage is just trying to get attention. This is an ego trip – not a diplomatic one."
Downing Street's discomfort over the Ukip man's proximity to the President-elect, was compounded by the fact that Ms May and Foreign Secretary Boris Johnson have reneged on their previous criticism of Mr Trump in a bid to woo him since the election.
Philip Hammond on trading with a President Trump
Lib Dem Leader Tim Farron said Mr Farage's visit was a black eye, adding: "Theresa May's government has gone out of its away to be nice to Trump and it gets thrown back in their faces."
Downing Street also had to deal with the fallout from the memo leaked to The Sunday Times showing US Ambassador Sir Kim Darroch boasting that the UK is best placed to help the new leader "evolve" his policies.
But in her speech, Ms May will seek to regain the initiative, explaining how Brexit and the rise of Mr Trump show the downside of globalisation needs to be tackled.
She will tell a business audience at Mansion House that politicians must respond to changes that have left the world transformed in barely 12 months.
World reaction to President Trump: In pictures

Show all 29
She was to say: "A year ago, few among us would have predicted the events ahead. A clear, determined decision to leave the European Union and forge a bold, new, confident future for ourselves in the world.
"And, of course, a new president-elect in the US who defied the polls and the pundits all the way up to election day itself.
"Change is in the air. And when people demand change, it is the job of politicians to respond."
In a key section on how the UK can be made stronger post-Brexit, she will then say: "As we leave the European Union, we will also use the strength and size of our economy to lead the way in getting out into the world and doing new business with old allies and new partners alike."
Join our new commenting forum
Join thought-provoking conversations, follow other Independent readers and see their replies