Theresa May urged to prepare for no-deal Brexit by former Conservative ministers as EU talks stall
Former Environment Secretary Owen Paterson said Britain should not be 'terrified' of ending negotiations and operating on World Trade Organisation rules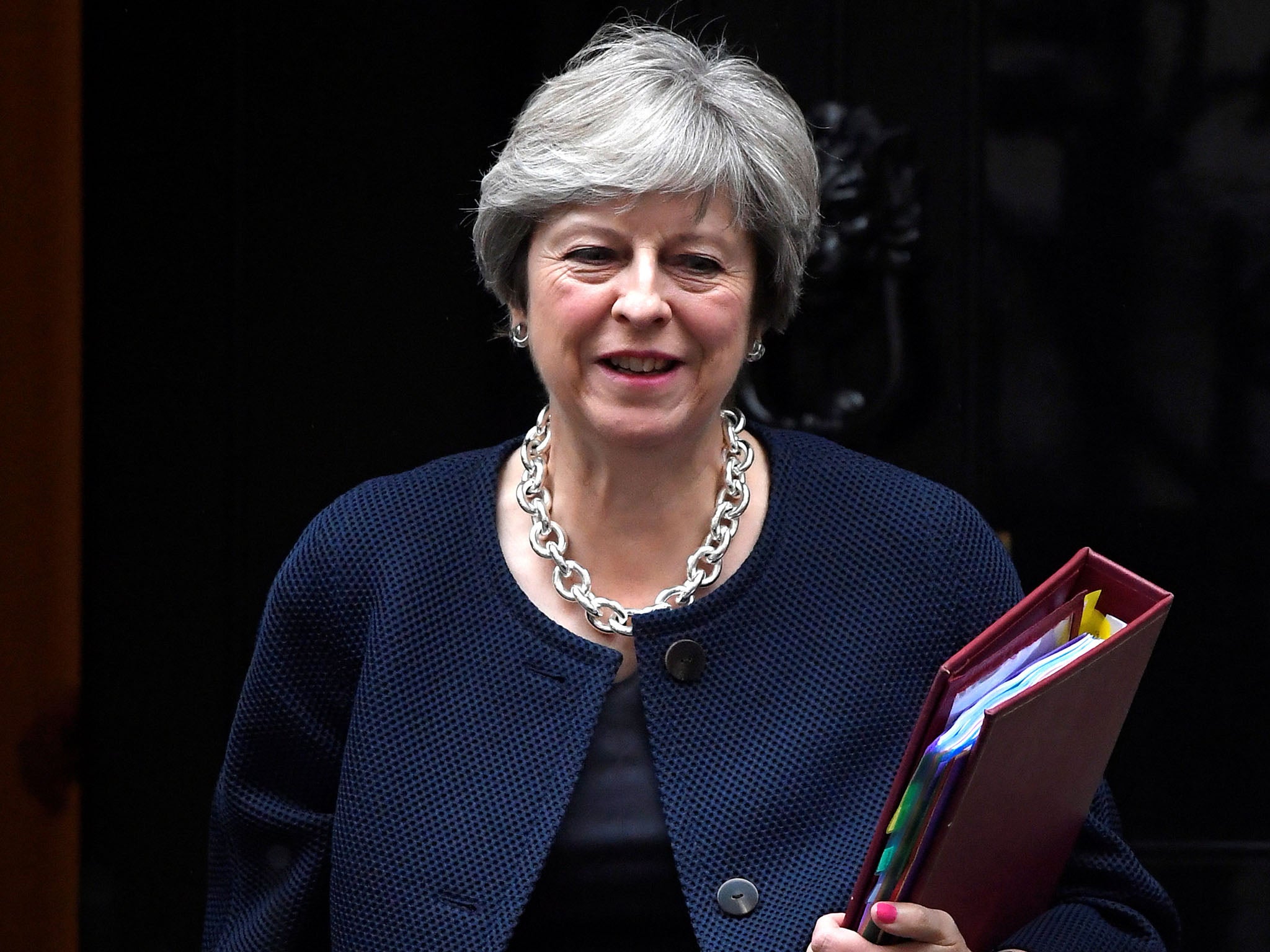 Theresa May is being urged to prepare to walk away from the EU without a deal by former Conservative ministers, insisting the UK should not be "terrified" of ending the negotiations with Brussels.
In a letter to the Prime Minister, four ex-Cabinet ministers, including Lord Lawson, Owen Paterson, John Redwood and Peter Lilley, call on Ms May to "concentrate our resources on resolving administrative issues" ahead of leaving with no deal in March 2019.
Operating on World Trade Organisation rules, they claim, would help Britain "crystallise the economic opportunities" of Brexit, give businesses "absolute certainty" about the future and sever ties with Brussels regulations which "take opportunities off the table".
The letter, organised by the Leave Means Leave campaign, comes as the Prime Minister travels to Brussels in an attempt to appeal directly to the EU heads of government and bypass the stalled negotiating process.
Ms May will hope to engage them "in a discussion" to end the impasse, a senior UK Government official said, ahead of the EU leaders' own Brexit talks in Britain's absence.
In the letter to The Daily Telegraph, the senior Eurosceptics add: "No deal on trade is better than a deal which locks the UK into the European regulatory system and takes opportunities off the table.
"It has become increasingly clear that the European Commission is deliberately deferring discussions on the UK's future trading relationship with the EU27 post-Brexit."
Speaking about the plea to Ms May, Mr Paterson, the former Environment Secretary, told BBC Radio 4's Today programme that it appeared unlikely a trade deal would be struck with the EU "because they are flatly refusing to talk about it" and that there was a "complete obsession with money" - the so-called divorce bill.
He said that a trade deal with the EU is "the best destination, but what we should not be terrified of is the WTO".
Brexit: the deciders
Show all 8
As European leaders gathered in Brussels, he said: "We have to face the fact that this summit is not going to discuss any future trade deal. We are ineluctably moving down the road to a WTO arrangement so we had better start preparing for it.
"If they come back - and we very much hope they would - to talk about a free trade deal, that would be a bonus."
But pro-EU Tory former cabinet minister Nicky Morgan said: "It is absolutely not 'inevitable' that the UK ends up on WTO terms with no Brexit deal - it is what the hard Brexiteers want."
Join our commenting forum
Join thought-provoking conversations, follow other Independent readers and see their replies