Theresa May orders study into drug decriminalisation in Portugal and US to assess impact on use and addiction
Home Office minister will visit Portugal where criminal penalties for drug possession were scrapped in 2001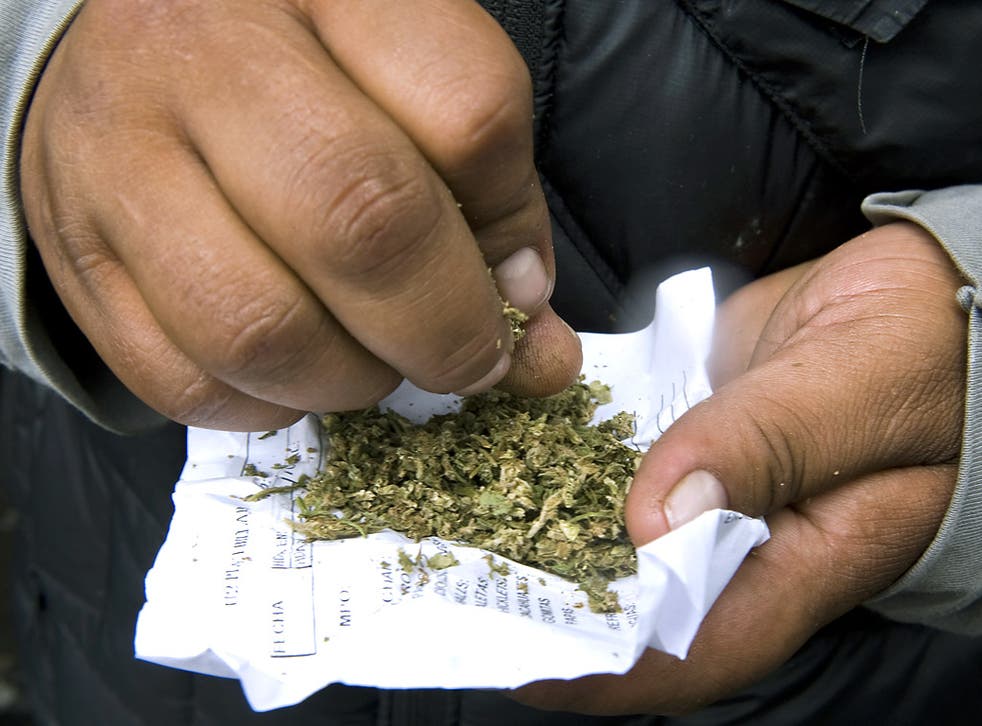 A detailed study of Portugal's decision to decriminalise drug possession – as well as moves to legalise marijuana use in two US states – has been ordered by Theresa May.
But the Home Secretary rebuffed calls by MPs to set up a Royal Commission to review Britain's 41-year-old drugs laws and recommend changes.
The Home Office minister, Jeremy Browne, is to visit Portugal to examine the impact of the policy on levels of drug use and addiction.
Criminal penalties for personal drug use were scrapped in 2001, although tough sanctions remain in place for dealing.
He will also study evidence from the US, where Colorado and Washington state have voted to legalise marijuana. The drug has been decriminalised in another 14 states.
Ms May was responding to a report by the Commons home affairs select committee which praised the Portuguese policy of replacing criminal penalties with an emphasis on offering treatment and counselling for users. The MPs said the initiative had reduced public concern about drug abuse and had been supported by the police and all political leaders.
They also urged the establishment of a Royal Commission to examine drugs laws – a proposal that has divided the Coalition partners after it was supported by Nick Clegg and rejected by David Cameron. Opponents saw the proposed move as a possible first step towards relaxing drug legislation.
In her response to the committee, Ms May said: "The government does not believe there is a case for fundamentally re-thinking the UK's approach to drugs – a royal commission is simply not necessary.
"Nonetheless we must continue to listen and learn from emerging trends, new evidence and international comparators."
She argued there were "promising signs" that the Government's anti-drugs strategy was working, pointing to figures suggesting use of illegal substances is at its lowest since measurement began in 1996. The number of registered heroin and crack cocaine users in England has fallen below 300,000 for the first time.
Ms May also said drug-related deaths had fallen over the last three years and record numbers of people were managing to kick the habit through treatment.
She said Mr Browne, a Liberal Democrat, would "look at a number of countries that cover a spectrum of approaches to drug policy and assess their effectiveness in cutting drug use and reducing harm".
Register for free to continue reading
Registration is a free and easy way to support our truly independent journalism
By registering, you will also enjoy limited access to Premium articles, exclusive newsletters, commenting, and virtual events with our leading journalists
Already have an account? sign in
Register for free to continue reading
Registration is a free and easy way to support our truly independent journalism
By registering, you will also enjoy limited access to Premium articles, exclusive newsletters, commenting, and virtual events with our leading journalists
Already have an account? sign in
Join our new commenting forum
Join thought-provoking conversations, follow other Independent readers and see their replies