Theresa May backs passport checks on pregnant women at hospitals in 'maternity tourism' crackdown
The Prime MInister said the aim was that the health service 'identifies those people and makes sure it gets the money from them'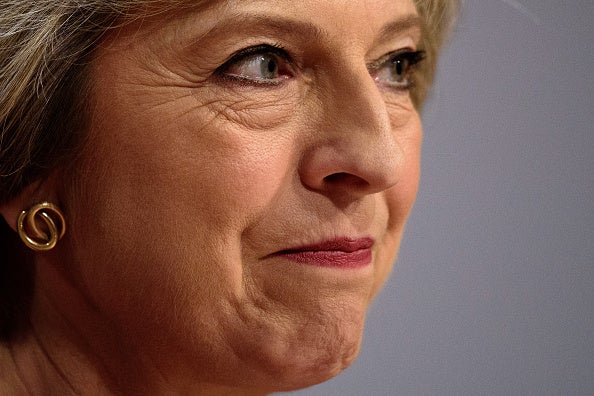 Theresa May has backed passport checks on pregnant women at hospitals – insisting the NHS had to "get the money" from foreigners not eligible for free care.
The Prime Minister roundly rejected Jeremy Corbyn's criticism of a trial scheme at a South London hospital to crack down on so-called "maternity tourism".
St George's University Hospitals Foundation Trust said it had fallen victim to "organised illegal activity", with conmen making money by charging women from Nigeria to have babies on the NHS.
During Prime Minister's Questions in the Commons, the scheme was condemned by the Labour leader, who linked it to the – now abandoned – proposal to name firms with too many foreign workers.
Mr Corbyn said: "Yesterday, we learned that pregnant women will be forced to hand over their passports at NHS hospitals.
Brexit Concerns
Show all 26
"No ultrasound without photographic evidence, heavily pregnant women sent home on icy roads to get a passport. Are these really the actions of a country where it doesn't matter where you are born?"
In reply, Ms May said it was important that free NHS treatment was only provided to those people who are "eligible to have those services".
She told MPs: "Where there are people who come to this country to use our health service - and who should be paying for it - the health service identifies those people and makes sure it gets the money from them
"I would have thought that would be an uncontroversial view.
"Of course, emergency care will be provided when necessary absolutely without those questions.
"But what is important is that we ensure that, when people should be paying because they don't have the right access to free care in the health service, they do."
At St George's, all women in labour will be asked for photo identification, or proof of right to remain in this country.
A document, revealed by the Health Service Journal stated: "Any patient who is unable to do this will be referred to the trust's overseas patient team for specialist document screening, in liaison with the UK Border Agency and the Home Office."
The policy was criticised as "dangerous" by the head of the Royal College of Midwives, because it might deter women from seeking treatment.
But a Department of Health spokesman said: "We welcome St George's pilot to test new processes to recoup costs from overseas patients and look forward to the results."
Join our commenting forum
Join thought-provoking conversations, follow other Independent readers and see their replies