No 10 refuses to deny Theresa May is planning to scrap public sector pay cap
Downing Street said the PM recognised the sacrifice made by public sector workers since 2010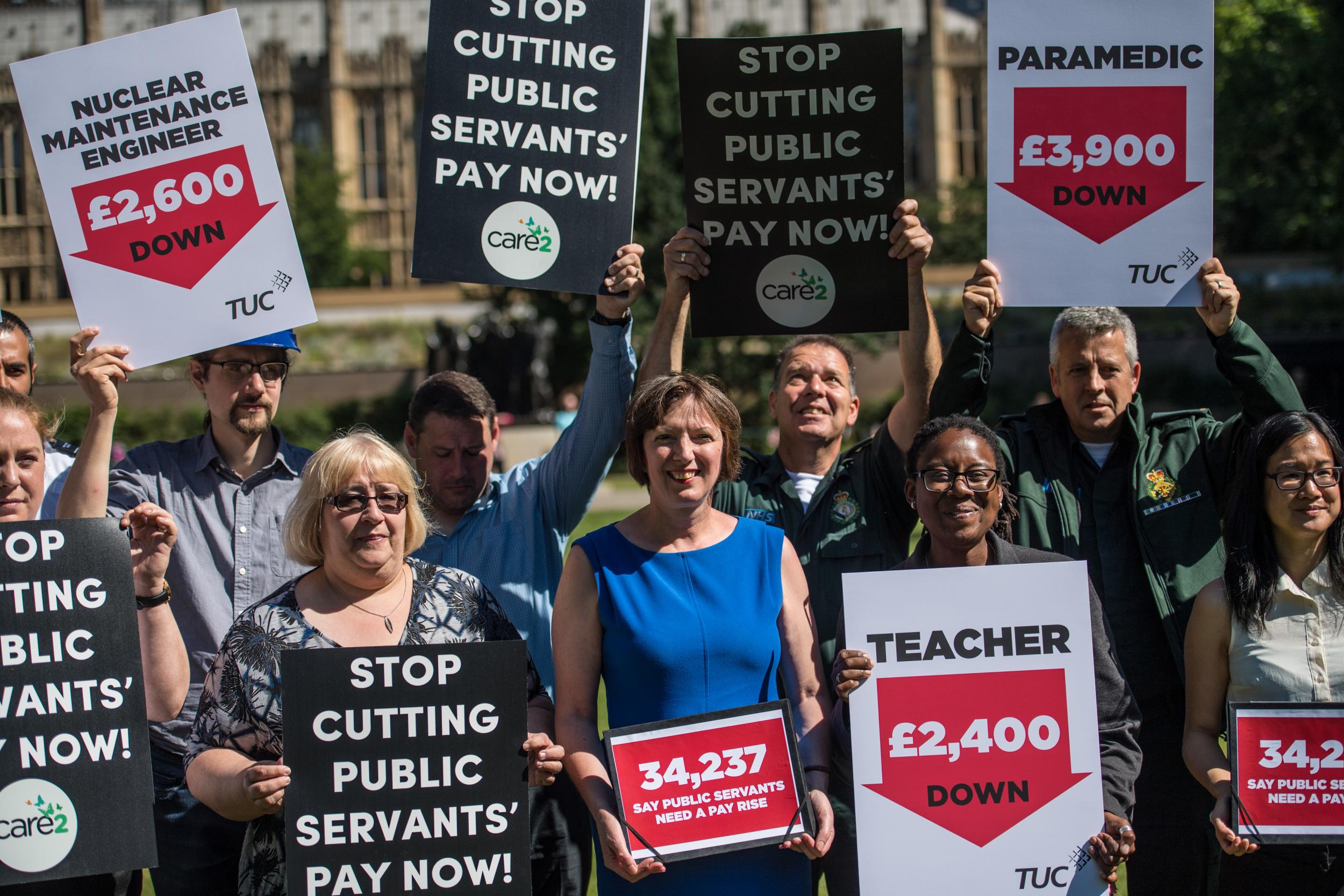 Public sector workers could soon be in line for a pay rise after Downing Street refused to rule out claims that Theresa May is preparing to scrap the long-standing 1 per cent pay cap.
Hinting the cap will be lifted later this year for nurses, teachers and other public sector workers, Downing Street added the Prime Minister recognised the sacrifice made since the cap was introduced at the beginning of the decade by the coalition government.
According to reports, Philip Hammond, the Chancellor, is expected to make an announcement ending the controversial cap – forming the centrepiece of his autumn Budget.
The Sun newspaper claimed that one plan under consideration could see the lowest-paid public sector workers, along with groups with the biggest retention problems such as nurses and senior civil servants, granted a pay rise at least in line with inflation next April, with restraint for others lifted in 2019.
Asked whether the Prime Minister was planning to end the cap, a Downing Street spokeswoman said: "The process is that the Treasury writes to the independent public sector pay bodies in the autumn to set out their remit, the departments submit evidence and those bodies make their recommendations and we confirm settlements for workforces.
"That process is ongoing and I'm not going to comment on speculation on what might or might not happen at the end of that."
The spokeswoman added: "She has said on a number of occasions that we know that a number of people in the public and private sector feel that they are just about managing. We recognise the sacrifice that they are making, but there is a process in place and I can't preempt that process."
Commenting on the reports the cap could be lifted, Rehana Azam, the national secretary of the GMB union, said: "The artificial cap on pay was always a political choice by the Conservative Government.
"This damaging policy has seen thousands pinched from public sector workers over seven years. If real pay rises are now on the cards it will be a huge victory for the GMB's campaign and for public pressure on the Government, but the devil will be in the detail."
The general secretary of the Royal College of Nursing, Janet Davies, added: "If reports are true, this would be significant progress and a sign that the Government is listening to our campaign. But any offer from the PM or Treasury needs to not only scrap the pay cap for future years but go some way towards making up for lost earnings.
"If the Government does not scrap the cap then industrial action is on the table. Nursing pay has fallen by 14 per cent in real terms since 2010, now worth £3,000 each year."
Join our commenting forum
Join thought-provoking conversations, follow other Independent readers and see their replies