Theresa May admits voters have 'doubts' over Tories' record on public services
Prime Minister to tell party members to 'face up' to public concerns being 'a political fact'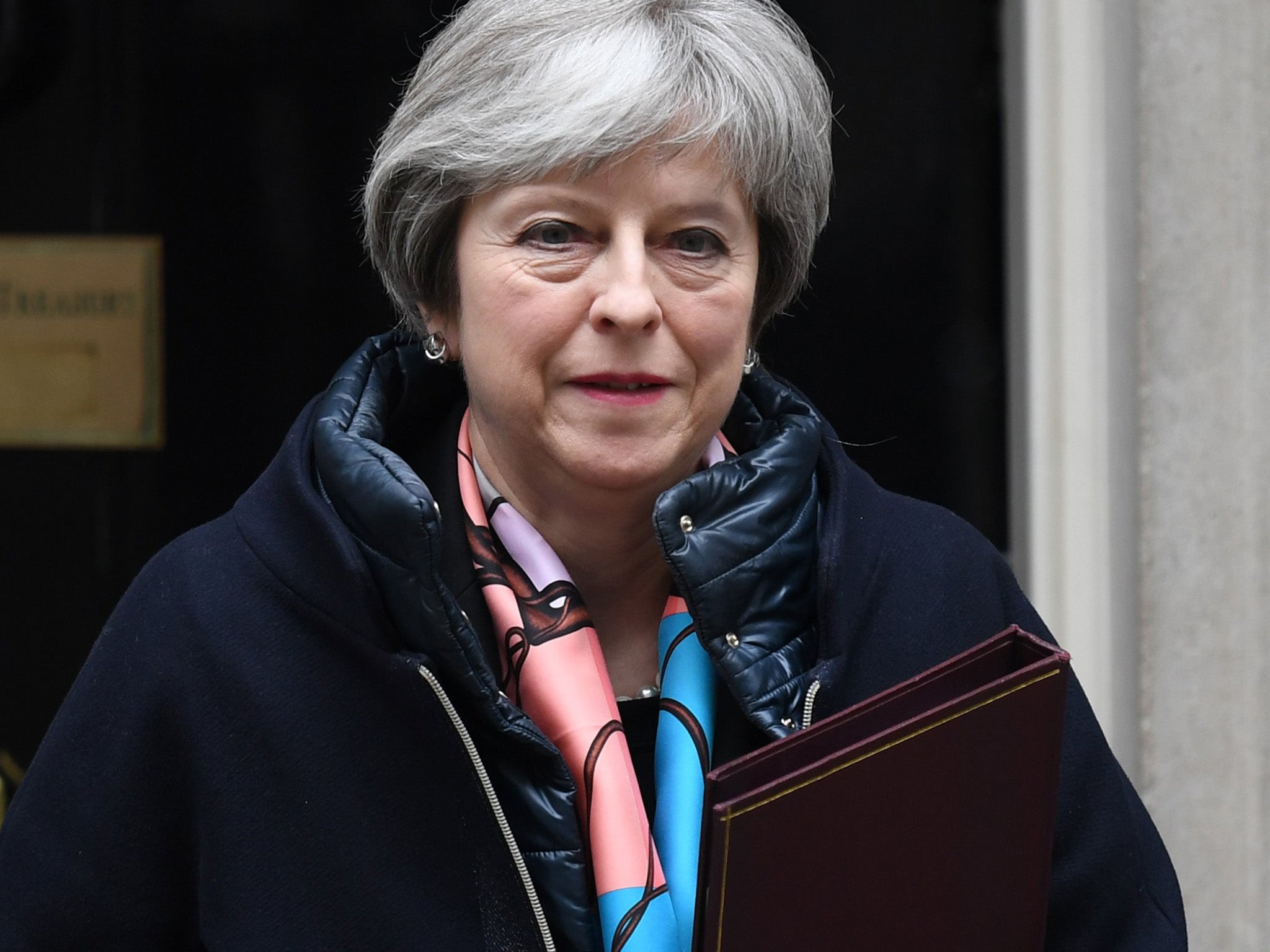 Theresa May will today admit the public has "doubts" over the Conservatives' handling of the NHS and other public services.
She will urge her party to accept this as a "political fact" and say the Tories need to "mount a determined effort" to win voters' trust on the issue.
The Prime Minister will use a speech at the Conservatives' Spring Conference in central London to turn her focus to May's local elections and tell activists to be honest about how the public sees the Tories.
She is expected to argue that voters believe the Conservative Party is "acting on its values and delivering for them" in many areas, but say her party has work to do to win the argument on issues such as health, education and welfare.
After highlighting what she will call the Government's successes on Brexit and the economy, Ms May will say: "But there is another area of our national life which is equally important, and that is our key public services.
"Some people question our motives. They wonder whether we care enough about our NHS and schools, whether we truly respect the people who work in them, and understand that people rely on them."
Arguing that "everyone in this party cares deeply about our public services", Ms May will tell party members they need to "face up" to public doubts about the Tories on the issue.
She will say: "We know how much we care about our vital public services, and we know we have a strong record of delivery in government.
"So we might think that the public's doubts about us are unfair, but they are a political fact which we must face up to."
Calling on her party to "mount a determined effort to win and keep the public's trust in our management of public services", she will add: "While always defending our record in office, we also need to accept that our public services today do face real challenges, and we must be clear about the action we are taking to help them."
The Prime Minister will also open up about her own reliance on the NHS and other services because of her type 1 diabetes.
Of the UK's public services,she is expected to say: "We each have our own story of how they have been there for us throughout our lives.
"Mine starts with state schools which helped me to get into a great university and set me on course for a rewarding career.
"And when I was diagnosed with diabetes, the NHS was there for me. Skilled and compassionate, helping me every step of the way to manage my condition and live a normal life. I rely on the NHS everyday and I am eternally grateful to them."
Labour immediately hit back at the claims. Angela Rayner, the Shadow Education Secretary, said: "Once again Theresa May offers no solutions to the huge problems our country is facing. She is desperately trying to pretend that she cares about our public services but you can't trust a word that she says.
"The truth is that under this Government our public services are in crisis. NHS waiting lists have risen, schools budgets have been cut and local councils have seen their funding slashed."
Ms May will also use her speech to talk for the first time about the upcoming local elections, which are expected to prove difficult for her party.
Polls suggest the Tories could lose three of their flagship councils in London, as well as seats in cities such as Birmingham. In the capital, Barnet, Wandsworth and Westminster councils could all change hands.
Brandon Lewis, the Conservative Party chairman, has admitted the elections are likely to be "really difficult" for the party.
Some Conservative MPs have suggested a disastrous showing could result in a leadership challenge being launched against Ms May.
Addressing party members in London, Ms May is expected to say: "We see our guiding principles applied wherever Conservatives are in power. We see it at the local level, where brilliant Conservative councils keep taxes low so people can keep more of the money they earn and deliver high-quality services for those who rely on them.
"It is on those strong records of local delivery that Conservative candidates across England will proudly stand in the local elections this May."
Join our commenting forum
Join thought-provoking conversations, follow other Independent readers and see their replies