Theresa May accused of shying away from inequality after delaying 'explosive' report on race
Publication of findings on racial disparity in public services postponed until September, prompting claims PM is failing to take issue seriously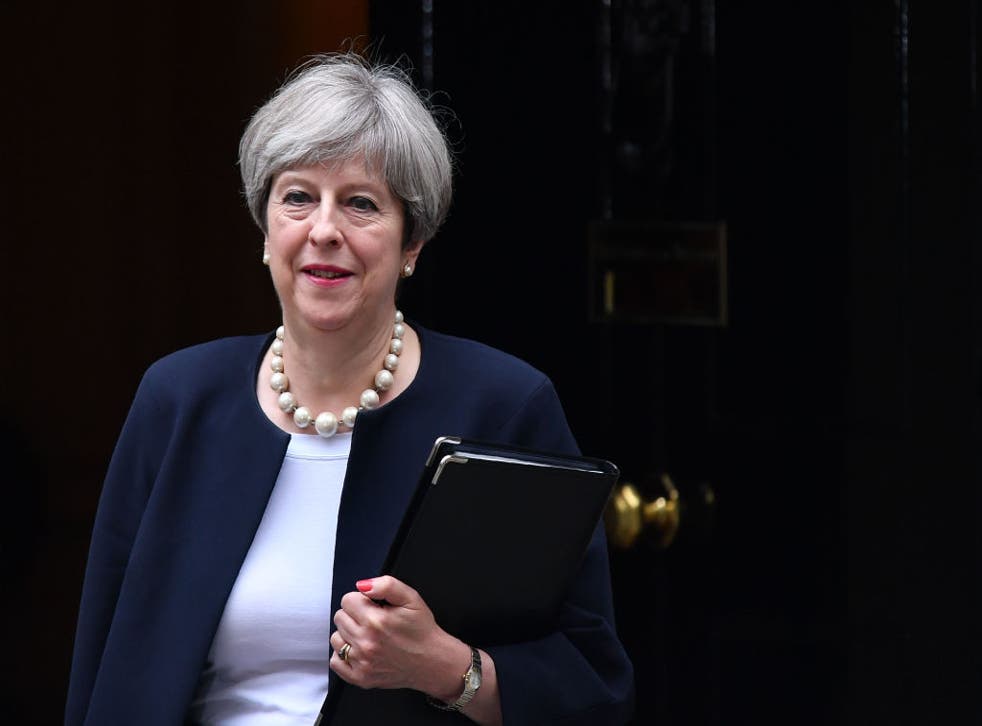 The Government has been accused of failing to take the issue of racism within public services seriously after postponing the publication of an "explosive" report on race.
The Prime Minister ordered an audit in August to examine how people of different ethnic backgrounds were treated on key issues such as health, education and employment as part of her mission to tackle "burning injustices".
But the report, which was due to be published this month, has been delayed until at least September, after it reportedly shocked senior figures across Government by showing stark differences in the way people are treated across public services.
The Cabinet Office said it had been postponed because it was "taking the time to get it right and ensure we can act on the findings", but sources from within said the findings were "pretty explosive", according to The Times, suggesting this is the reason for its delay.
The decision to postpone the report's publication has prompted claims from opposition benches that Ms May is "shying away" from difficult truths and suspicion the Government could make amendments before it is published.
It marks one of a number of cases in which it appears Ms May's aides are endeavouring to put off difficult legislation, reports and debates ahead of summer recess — with contentious material and discussions having been put off until after the summer recess and beyond.
Dawn Butler, Shadow Minister for Diverse Communities, said the delay indicated that the Government was failing to take the issue of racial disparity seriously, and accused Ms May of "shying away" from "difficult truths".
She told The Independent: "This is a disappointing development which suggests the government is not taking the issue of racial disparity within public services seriously.
"There is already a strong mistrust of the government which has been exacerbated by the shocking Grenfell fire tragedy, that is why the release of the report at this time is so important.
"The Prime Minister must immediately explain why the report will not be released this month as planned and provide assurances that the report will be published unamended in full.
"She said this report would not shy away from difficult truths but now the Government appears to be doing just that."
Ms Butler went on to urge that the audit must not be delayed to "simply hide embarrassment" for the Government or because the Prime Minister "doesn't like the findings".
Announcing the race report in August 2016, Ms May had said: "Today, I am launching an audit to look into racial disparities in our public services that stretches right across government.
"It will highlight the differences in outcomes for people of different backgrounds, in every area from health to education, childcare to welfare, employment, skills and criminal justice.
"This audit will reveal difficult truths, but we should not be apologetic about shining a light on injustices as never before. It is only by doing so we can make this country work for everyone, not just a privileged few."
Her announcement came after figures from the Equality and Human Rights Commission revealed a number of disparities between how people are treated depending on their race, which led to concerns that this type of information was not systematically recorded by public services.
The statistics showed people of a Black Caribbean background were three times more likely to be permanently excluded from school than their peers, and that black women were seven times more likely to be detained under mental health legislation than a white woman.
UK news in pictures

Show all 50
They also found the employment rate for ethnic minorities was 10 percentage points lower than the national average, and that people in ethnic minority households were almost twice as likely to live in relative poverty as white people.
Asked about the delay of the report's publication, a Government spokesperson said: "This is hugely important which is why we are taking the time to get it right and ensure we can act on the findings.
"We remain committed to addressing these issues head-on and will be publishing the results of the Audit in the Autumn.
Register for free to continue reading
Registration is a free and easy way to support our truly independent journalism
By registering, you will also enjoy limited access to Premium articles, exclusive newsletters, commenting, and virtual events with our leading journalists
Already have an account? sign in
Register for free to continue reading
Registration is a free and easy way to support our truly independent journalism
By registering, you will also enjoy limited access to Premium articles, exclusive newsletters, commenting, and virtual events with our leading journalists
Already have an account? sign in
Join our new commenting forum
Join thought-provoking conversations, follow other Independent readers and see their replies