Theresa May defends freedom of the press after High Court Brexit ruling attacked by media
'I believe in and value the independence of our judiciary. I also value the freedom of our press. I think these both underpin our democracy and they are important.'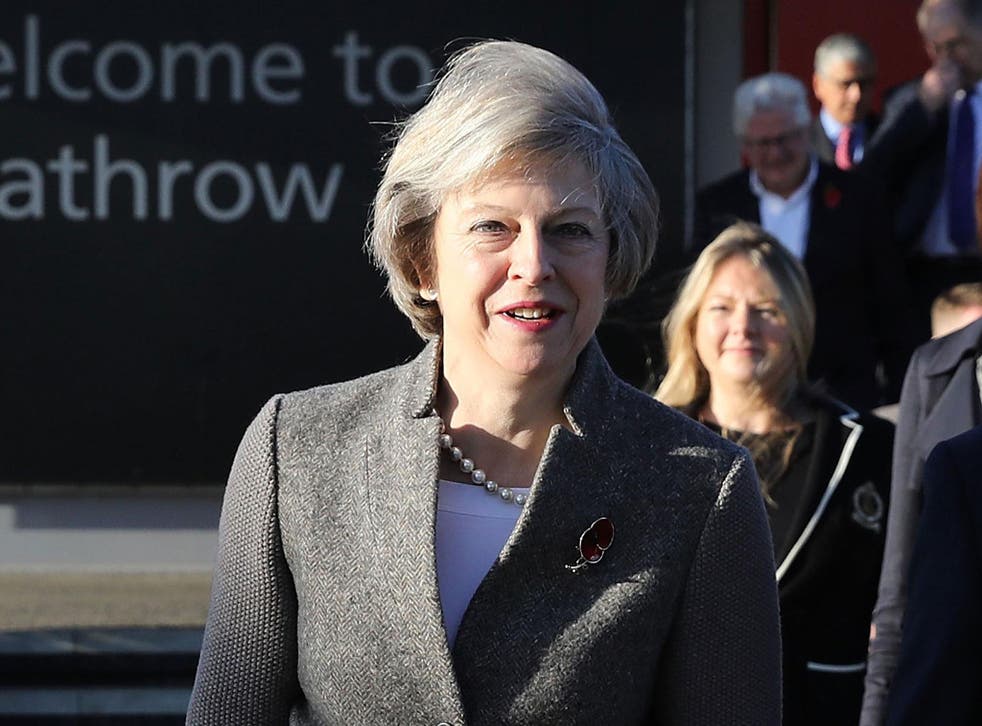 Theresa May has defended the freedom of the press after a High Court ruling ordering the Government to seek MPs' approval to trigger Article 50 was attacked by the media.
The Government is appealing the ruling after lawyers representing a coalition of anti-Brexit campaigners said constitutional law establishes that only Parliament can take away the rights of British citizens, and some rights would be lost upon losing EU citizenship.
The judges were attacked by some newspapers, including the Daily Mail, which branded the judges "enemies of the people". UKIP's Nigel Farage warned of street protests if the referendum result was ignored.
Speaking to reporters on Sunday while on a plane to New Delhi, Ms May said: "I believe in and value the independence of our judiciary. I also value the freedom of our press. I think these both underpin our democracy and they are important.
"Of course the judges will look at the legal arguments. We think we have strong legal arguments and we will be taking those arguments to the Supreme Court."
A number of politicians urged the Prime Minister to "make clear" that the independence of the judiciary was fundamental to democracy, describing the media tirade against the court decision as "chilling and outrageous" and "inciting hatred".
Three High Court Justices were subjected to what one MP described as a number of "hysterical [newspaper] headlines" on Friday after the ruling.
What experts have said about Brexit

Show all 11
The Daily Mail was particularly critical of the judges, splashing pictures of the Lord Chief Justice, Baron Thomas of Cwmgiedd, Sir Terence Etherton and Lord Justice Sales, across its front page.
On Sunday, Mr Farage told the BBC's Andrew Marr Show that the "reach of the European Union into the upper echelons of this country makes it quite difficult for us to trust the judgement."
He warned: "If people of this country think that they're going to be cheated, they're going to be betrayed, then we will see political anger, the likes of which none of us in our lifetimes have ever witnessed."
Ms May vowed to continue Brexit plans, following Thursday's ruling. She issued a plea in a column for The Sunday Telegraph, writing: "Parliament voted to put the decision about our membership of the EU in the hands of the British people. The people made their choice, and did so decisively. It is the responsibility of the Government to get on with the job and to carry out their instruction in full."
She added: "MPs and peers who regret the referendum result need to accept what the people decided."
Conservative MP Stephen Phillips announced he is standing down over how he feels Ms May has handled the issue, saying he has "irreconcilable differences" with the Prime Minister.
The Government has stated it will appeal the decision. It is expected the Supreme Court will hear the case on 7 and 8 December.
Join our new commenting forum
Join thought-provoking conversations, follow other Independent readers and see their replies