Theresa May vows to push ahead with 7-day GP services to take pressure off A&E departments
British Medical Association rejects 'scapegoating' of GP services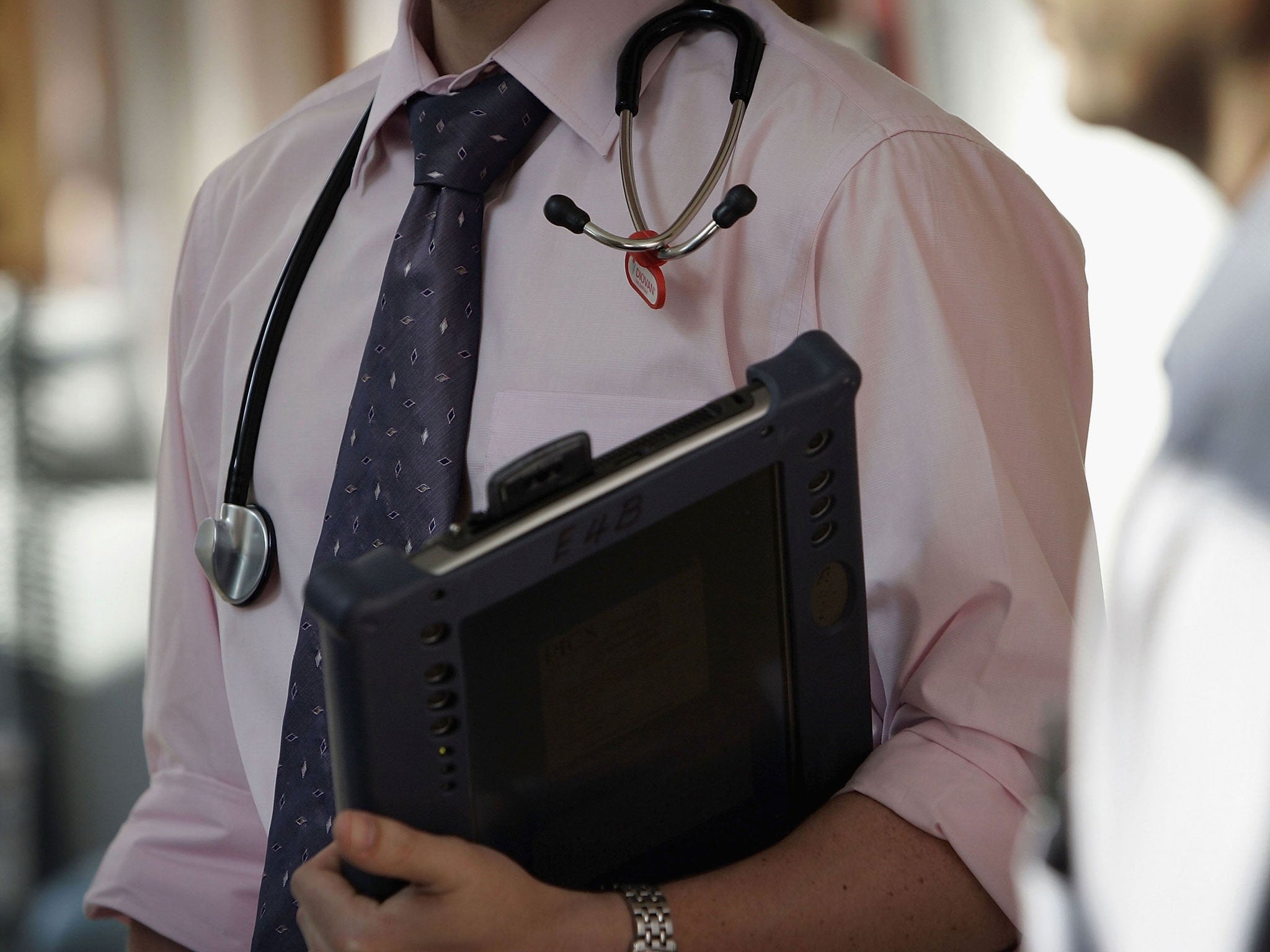 All doctor's surgeries in England will open from 8am to 8pm, seven days a week, Theresa May has vowed, unless they can prove there is no demand from patients.
Ministers hope improving access to GPs will ease pressure on hospitals, which has become critical. There is increasing exasperation in Government that the lack of GP appointments is driving patients to seek treatment in hard-pressed hospital accident and emergency departments.
Nearly half – 46 per cent – of GP surgeries were still closing at some point during "core" weekday working hours, according to a recent finding by the National Audit Office (NAO). This was in spite of three-quarters of them having received extra funding to provide extended cover.
However, doctors' groups have hit back at Ms May, accusing her of trying to "scapegoat" GPs.
Theresa May acknowledges incidents of 'unacceptable practice' in NHS
In addition, GPs will be warned that in future money to surgeries which are not open when patients want to visit will be cut.
The director of acute care for NHS England Professor Keith Willett has recently estimated that 30 per cent of the patients attending A&E would be better cared for elsewhere in the system.
Meanwhile the latest official figures showed more than four in 10 hospitals in England declared a major alert in the first week of the year as services came under increasing pressure.
A Downing Street source said: "Most GPs do a fantastic job, and have their patients' interests firmly at heart.
"However, it is increasingly clear that a large number of surgeries are not providing access that patients need - and that patients are suffering as a result because they are then forced to go to A&E to seek care.
"It's also bad for hospitals, who then face additional pressure on their services."
The NHS at 60: has the dream been matched by reality?
Show all 19
Ministers have said they are providing an additional £528m a year for practices by 2020-21 to ensure that the target for providing seven-day opening is met by that date.
And the Government is worried about surgeries closing early and facilities failing to advertise the availability of extended hours appointments, which was also a policy of the Cameron government.
The British Medical Association also hit back angrily on Friday night, accusing ministers of trying to "scapegoat" doctors rather than address the funding crisis in the NHS.
Dr Chaand Nagpaul, the BMA GP committee chairman, said GPs were already providing care 24 hours a day, seven days a week.
"Much of the pressure on A&E has nothing to do with general practice: it has to do with seriously ill patients for whom seeing a GP would not prevent a hospital admission," Dr Nagpaul said.
"This is not the time to deflect blame or scapegoat overstretched GP services, when the fundamental cause of this crisis is that funding is not keeping up with demand.
"The Government should take responsibility for a crisis of its own making and outline an emergency plan to get to grips with the underlying cause, which is the chronic under-resourcing of the NHS and social care."
And Professor Helen Stokes-Lampard, chairwoman of the Royal College of GPs, said the Prime Minister's intervention was "extremely unfortunate" and the plans were "misguided".
She added: "In terms of practices closing temporarily during core opening hours there are often very good reasons for doing so, related to ensuring high quality patient care, including mandatory staff training.
"Just because the surgery may seem closed, it does not mean that care isn't being delivered."
There have also been concerns over the cost and implementation of 12 hour, seven day surgeries.
In October 2016, medical magazine Pulse concluded the Government still wouldn't be able to deliver on their manifesto promise despite the investment of £1.5bn.
And the NAO report which revealed the large proportion of surgeries closing early was also critical of the Government approach to seven day surgeries.
The report said: "The Department [of Health] and NHS England have not fully considered the consequences and cost-effectiveness of their commitment to extend access.
"We have not seen evidence that the Department and NHS England fully understand the effect of this commitment to extend hours on continuity of care or other arrangements for providing general medical services outside of core hours.
"In addition, there is a risk that commissioners may pay for access that is already provided by another service."
Additional reporting by Press Association
Join our commenting forum
Join thought-provoking conversations, follow other Independent readers and see their replies