Theresa May says UK will provide military support if Estonia or Lithuania is invaded
Prime Minister says Britain is 'fully committed' to Nato and claims Donald Trump is too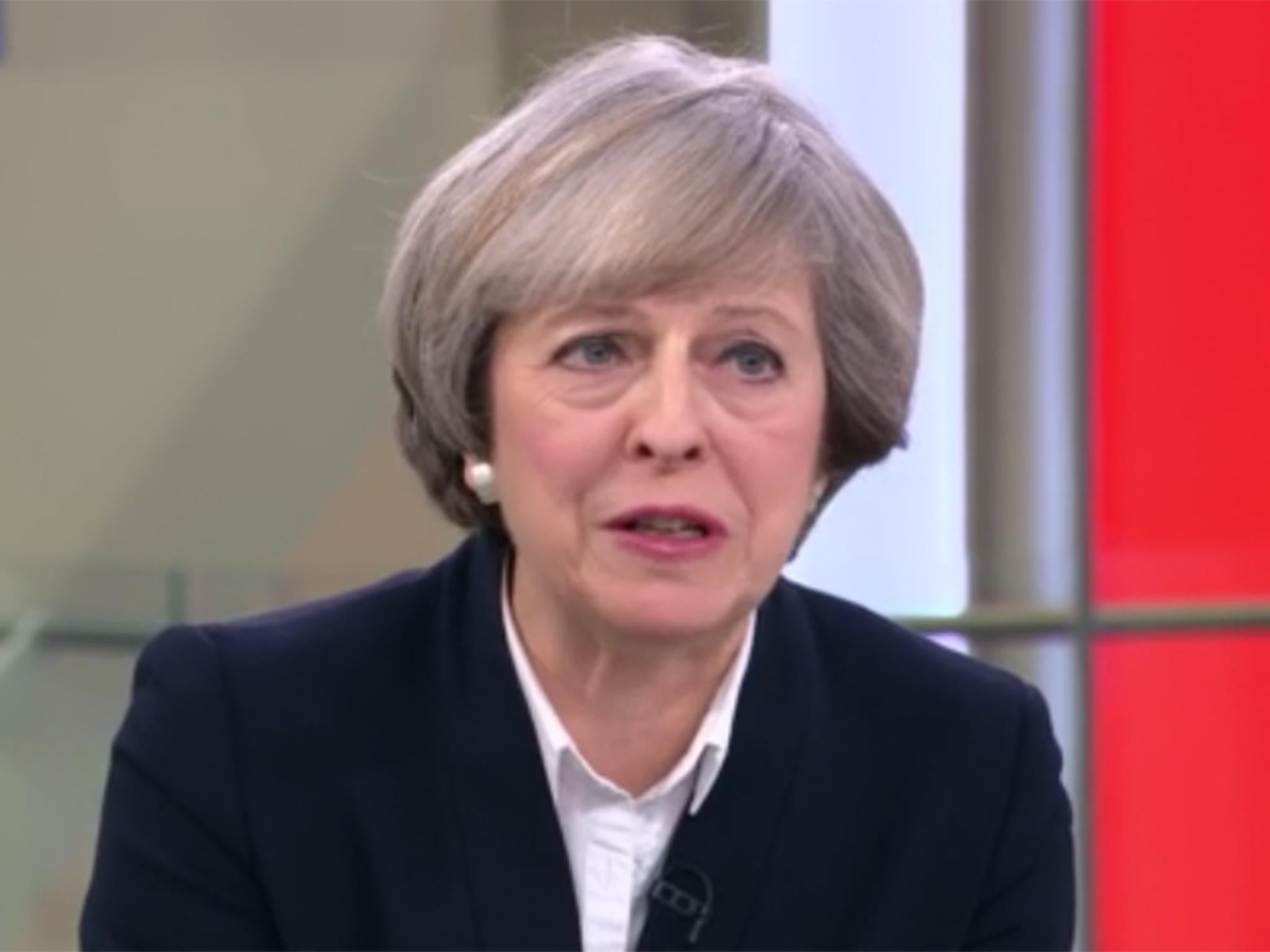 Theresa May has confirmed the UK would come to the assistance of a Nato ally such as Estonia or Lithuania in the event it was invaded by Russia.
The Prime Minister said British troops would also take part in military exercises in Estonia designed to highlight the "seriousness with which Nato considers its responsibilities".
She told Sky News: "Article 5 of Nato says that we do go to the support of any Nato country that has military action against it.
"Sometimes people think there is going to be a change in the American approach to Nato. From the conversations I've had, I think America remains fully committed to Nato, as we do.
"We're already taking some steps to show the seriousness with which Nato considers its responsibilities. There will be UK troops on exercise in Estonia this year."
Mutual defence is the central pledge of Nato but has been called into question following the election of Donald Trump. The US President-elect has repeatedly criticised the organisation and suggested that under his leadership the US may not come to the support of a Nato ally.
Asked during the presidential campaign what he would do if Russia invaded Estonia, the Republican said: "Estonia is in the suburbs of St Petersburg. 40% of Estonia is Russian… I'm not sure I would risk nuclear war over some place that is the suburb of St Petersburg."
He also argued Nato was "costing [the US] too much money", said "we have to pay a lot less towards the Nato" and suggested he might make US contributions to the organisation dependent on other states paying more.
The government's legislative programme for 2016-17
Show all 20
In contrast, UK government ministers have said they want to increase the UK's role in Nato to make up for Britain leaving the EU.
Michael Fallon, the Defence Secretary, said last year: "It's a disappointment we're leaving the European Union because in my view it does add to what Nato gives us. But Nato is the cornerstone of our defence and what we'll be telling other leaders is we'll be doing more in Nato to compensate for our withdrawal from the EU."
A number of Baltic states that are Nato members fear a Russian invasion if president Vladimir Putin decided it was in his country's interests. Mr Putin has said he would not hesitate to act to defend Russians wherever they live and has claimed Russia's border "doesn't end anywhere".
He shocked the international community in 2014 by annexing the Crimean peninsula, which had previously been part of Ukraine.
Join our commenting forum
Join thought-provoking conversations, follow other Independent readers and see their replies