Theresa May backtracks on 'sleepless Brexit nights' comments
'In this job you don't get much time to sleep', the PM had said earlier
Harry Cockburn
Monday 28 November 2016 21:25 Comments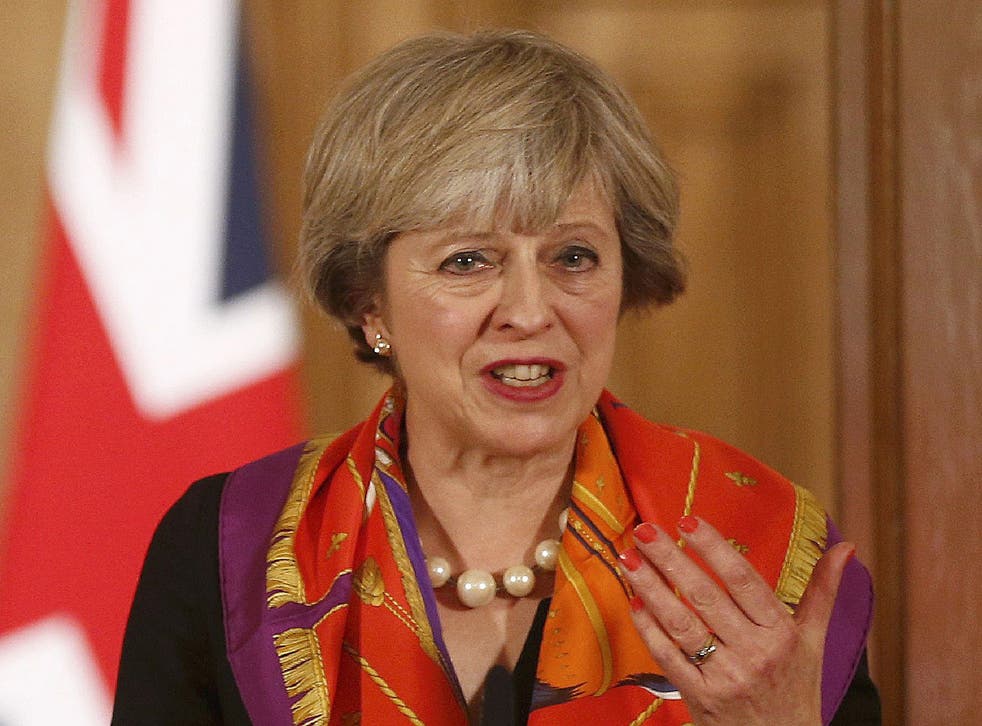 Theresa May has said reports she is suffering sleepless nights due to Brexit have been exaggerated.
During a press conference in Poland on Monday, the Prime Minister moved to downplay reports of restless nights as a result of the referendum, following an interview with The Sunday Times.
She said: "I think there has been a little bit of over-interpretation about sleepless Brexit nights, I have to say."
The Sunday Times reported that after being asked "what keeps you awake at night?" Ms May said that getting "the best deal possible" for Britain's departure from the European Union was "hugely challenging", and left little time for sleep.
"In this job you don't get much time to sleep," she reportedly said.
The Prime Minister said Britain's role in the world "post Brexit" was a particular challenge and is also reported to have said that Brexit negotiations had contributed to her working "long into the night".
"I want to make sure that everything we do does ensure Britain is a country that works for everyone. And that we really get out there and forge a new role in the world post-Brexit," Ms May said.
"We can make a success of it, we will make a success of it but these are really complex issues. We need to get on with the deal in terms of Brexit. We need to get the best deal possible for the UK."
In the interview she also described how her faith in God makes her convinced she is "doing the right thing" as Prime Minister.
During her trip to Poland Ms May announced plans to cement defence links with Poland as uncertainty over Brexit continues, but dodged a question about whether Britain would attempt to use its military might to try to secure a better Brexit deal with Poland.
Register for free to continue reading
Registration is a free and easy way to support our truly independent journalism
By registering, you will also enjoy limited access to Premium articles, exclusive newsletters, commenting, and virtual events with our leading journalists
Already have an account? sign in
Join our new commenting forum
Join thought-provoking conversations, follow other Independent readers and see their replies