Theresa May is a hopeless leader of a weak government, says major Tory donor
Lord Harris of Peckham says the Prime Minister is 'no Thatcher' and her record as Home Secretary was 'not that great' 
Saturday 09 September 2017 03:16
Comments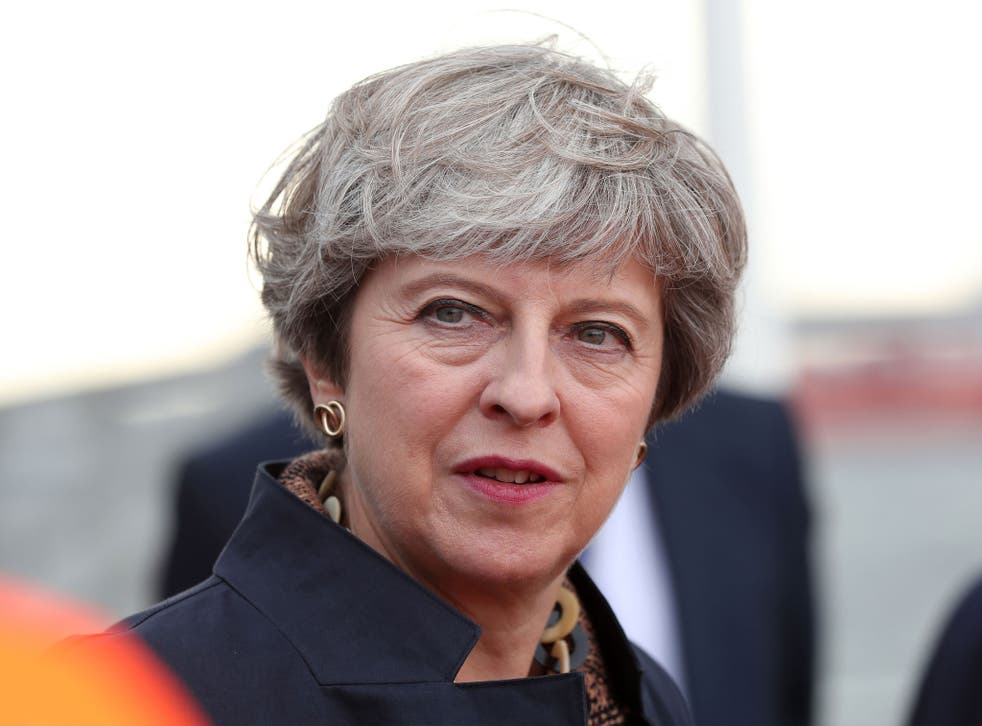 Theresa May is a "hopeless" leader of a "weak" government, according to a major Tory donor.
Lord Harris of Peckham has given his damning verdict on the Prime Minister and said the country would be better off with an administration like that of Tony Blair in his early years.
The former Conservative Party deputy treasurer criticised Ms May, claiming she was "no Thatcher" and suggested her record as home secretary was "not that great".
The 74-year-old who was has a net-worth of £110 million warned that Ms May was making a mistake by openly criticising excessive pay and said some of her interventions had been "stupid".
"Both sides don't know what they want at the moment or where they want to go. I'd much rather have a strong Labour government than a weak Conservative one and I'm a Conservative through and through," Lord Harris told The Times.
"I wouldn't want Jeremy Corbyn but if you had Tony Blair when he first got in now he would be very good for this country."
He went on to criticise Ms May's "shell-shocked" election performance and added that he "didn't think she had it in her" to be Prime Minister.
"I thought for the first three or four weeks she did well. Then she did the election and she was hopeless," he said.
"She's changed her mind too many times. I think she was shell-shocked but she's got to start making decisions, or someone has... Theresa May has got a great opportunity if she lets (her ministers) work and leads them.
"I don't know if she can lead them or not," he added.
World news in pictures

Show all 50
Discussing potential candidates to take over from Ms May, Lord Harris continued his brutal approach describing Michael Gove as having "no personality" and adding that Boris Johnson although a "genius" was "lazy".
Instead he put his backing behind Ruth Davidson, the Scottish Tory leader, as a potential successor for Ms May.
"She's very practical, very solid and won't give in," he said.
"She's clever as well as growing up on a council estate. I think she's top class.
"They should get her in as an MP... see how she gets on working her way up and I think in three or four years' time she'd make a great prime minister."
Register for free to continue reading
Registration is a free and easy way to support our truly independent journalism
By registering, you will also enjoy limited access to Premium articles, exclusive newsletters, commenting, and virtual events with our leading journalists
Already have an account? sign in
Register for free to continue reading
Registration is a free and easy way to support our truly independent journalism
By registering, you will also enjoy limited access to Premium articles, exclusive newsletters, commenting, and virtual events with our leading journalists
Already have an account? sign in
Join our new commenting forum
Join thought-provoking conversations, follow other Independent readers and see their replies