Theresa May forced to defend claim she can seal Brexit deal in two years
It follows comments from German Foreign Minister Sigmar Gabriel in an interview with The Independent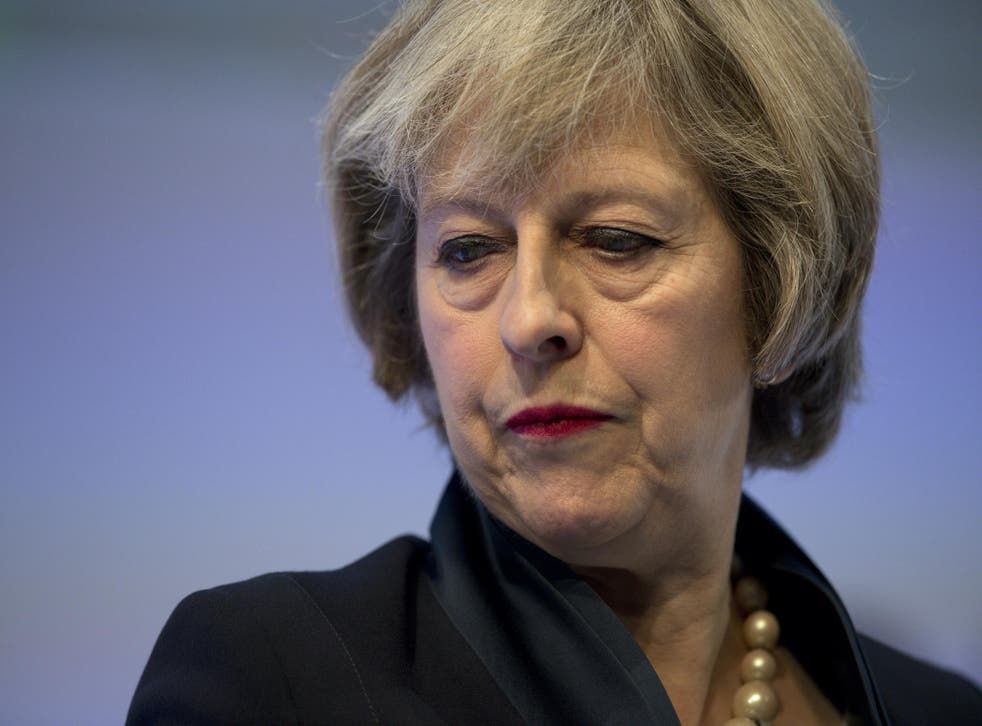 Theresa May has been forced to defend her claim that it will be possible to seal both a divorce deal and a new trade relationship with the EU in two years, despite Germany's Foreign Minister casting doubt on it.
Ms May was asked about comments made by Sigmar Gabriel in an interview with The Independent, but said it was "sensible" to ensure there is a clear idea of future arrangements by March 2019.
The Prime Minister's insistence that the two agreements can be reached by the end of the Article 50 negotiating period, and that they should be bargained over in parallel, is a key sticking point ahead of Brexit talks.
After being asked about Mr Gabriel's interview, Ms May told Sky News: "There's obviously a legal situation in terms of how the EU can conduct trade negotiations.
"I'm clear that by the point at which we leave the EU, it's right that everybody should know what the future arrangements, the future relationship, that future partnership between us and the European Union will be.
"That's the sensible thing, it's the pragmatic way to look at this, and I believe that's what we will do."
The Prime Minister stopped short of claiming that a new trade deal could be signed within the two-year period however.
Asked by The Independent whether it is possible to seal both deals in the two years, Mr Gabriel questioned the feasibility of what has now become a key premise of Ms May's approach to Brexit.
Donald Tusk outlines EU guidelines for Brexit talks
"We are as keen as the UK is to complete both agreements as soon as possible," he said.
"First, we have to get things right on the orderly withdrawal, then we will want to talk as soon as possible about our future relationship and get as far as we can within the next two years.
"However, I don't want to speculate on time frames at a time when negotiations have not even started yet. Both sides must recognise that an agreement on a wide-ranging partnership will be quite a laborious endeavour."
German Chancellor Angela Merkel was among the first European politicians to pour cold water on Ms May's idea of conducting divorce talks and trade negotiations in parallel.
European Council President Donald Tusk followed suit when he set out the EU's draft negotiating position, stating that "sufficient progress" would have to be made on withdrawal talks before trade talks could begin.
How Brexit affected Britain's favourite foods from Weetabix to Marmite

Show all 8
Asked what "sufficient progress" would mean to Germany, Mr Gabriel told The Independent: "We want to minimise...uncertainties as soon as possible. This is why I believe the UK and the EU should strive to secure an orderly withdrawal as their first order of business. It's also why we share the position that has been laid out by President Tusk in the guidelines."
He then added: "We'll also have to work together towards achieving certainty that the UK will honour its financial obligations towards the EU."
Some have put the bill the UK could face - to settle existing commitments to EU programmes and costs - as high as €60bn, though lower estimates come in at half as much.
Register for free to continue reading
Registration is a free and easy way to support our truly independent journalism
By registering, you will also enjoy limited access to Premium articles, exclusive newsletters, commenting, and virtual events with our leading journalists
Already have an account? sign in
Register for free to continue reading
Registration is a free and easy way to support our truly independent journalism
By registering, you will also enjoy limited access to Premium articles, exclusive newsletters, commenting, and virtual events with our leading journalists
Already have an account? sign in
Join our new commenting forum
Join thought-provoking conversations, follow other Independent readers and see their replies