Pressure grows on Theresa May to ease pain of universal credit claimants after damning report
Six-week wait before a first payment comes through is causing 'acute financial difficulty' and must be cut, say MPs
Rob Merrick
Deputy Political Editor
Thursday 26 October 2017 09:17 Comments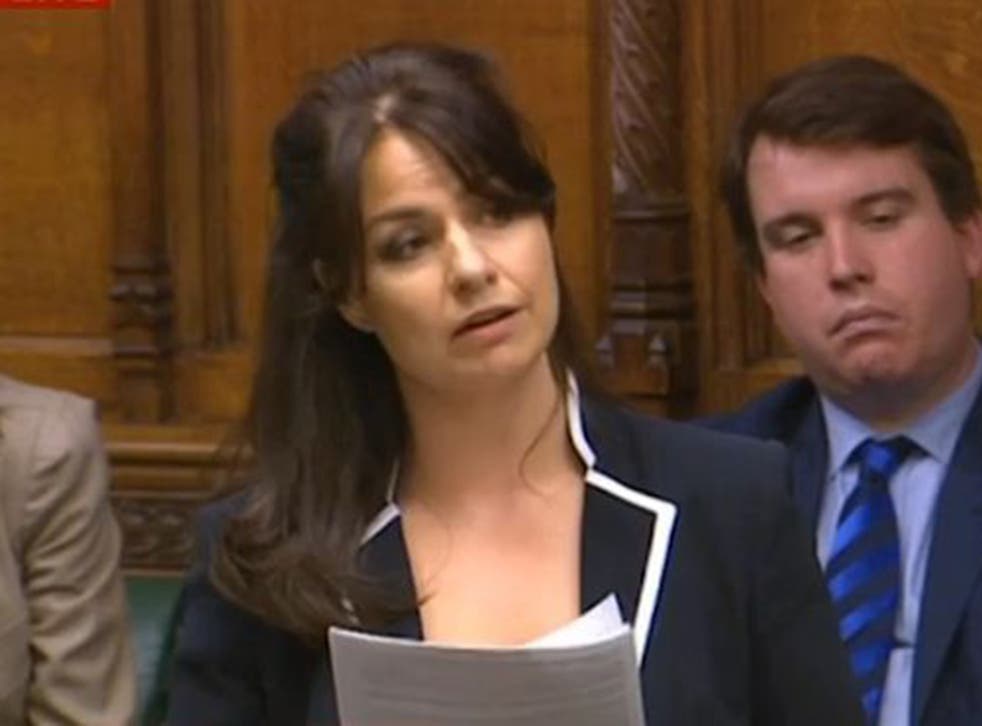 Pressure on Theresa May to ease the pain of universal credit claimants is growing, after a hard-hitting report by an influential committee of MPs.
The six-week wait before a first payment comes through is causing "acute financial difficulty" and should be reduced to one month, it says.
Cutting the waiting time would remove a "major obstacle" to the smooth running of universal credit – which has been blamed for plunging people into debt and sending them to food banks.
The report, by the cross-party Work and Pensions Select Committee, makes difficult reading for the Prime Minister, who has staunchly defended the policy.
No 10 has refused to bow to Tory backbench pressure to make changes, although they are believed to be under consideration behind the scenes.
The delay between people making a claim and receiving their first payment is designed to mimic waiting for a first pay cheque after starting a job.
But Conservative MP Heidi Allen, a committee member, said: "Despite the clear support for universal credit, there is cross-party recognition that the six week wait does not honour the original intentions of the system.
"To truly represent the world of work, the payment cycle must mirror how the majority of people are paid i.e. monthly.
"Universal Credit will only be the success it deserves to be if it works with claimants to find work, and not against them."
Work and Pension Committee chairman Frank Field, a Labour MP, went further, branding the waiting period for the first payment "cruel".
"No one can give us any real justification for it," he said. "It is not too late for the Government to avert a Christmas disaster. They must act now."
The committee said that advance payments - loans typically repayable over six months - could "mitigate some of the unwelcome consequences of the current design of universal credit, but they do not address their underlying foundations".
The report concluded: "The baked-in six week wait for the first payment in universal credit is a major obstacle to the success of the policy.
"In areas where the full service has rolled out, evidence compellingly links it to an increase in acute financial difficulty.
"Most low income families simply do not have the savings to see them through such an extended period."
At Prime Minister's Questions on Wednesday, Ms May defended the benefits shake-up under fierce criticism from Labour leader Jeremy Corbyn.
She acknowledged that people had raised concerns with UC and stressed "we have been listening to those and changes have been made".
The programme is aimed at replacing six different working-age benefits with a single payment, making the system simpler to understand and administer.
Some 8 per cent of current benefits claimants are on universal credit, which will increase to 10 per cent by the end of January. The full roll-out will not be completed until 2022.
Register for free to continue reading
Registration is a free and easy way to support our truly independent journalism
By registering, you will also enjoy limited access to Premium articles, exclusive newsletters, commenting, and virtual events with our leading journalists
Already have an account? sign in
Join our new commenting forum
Join thought-provoking conversations, follow other Independent readers and see their replies