Theresa May quietly drops manifesto promise to strip tax breaks from private schools
PM appears to backtrack on manifesto pledge requiring independent schools to sponsor academies, forge partnerships or offer scholarships to retain charitable status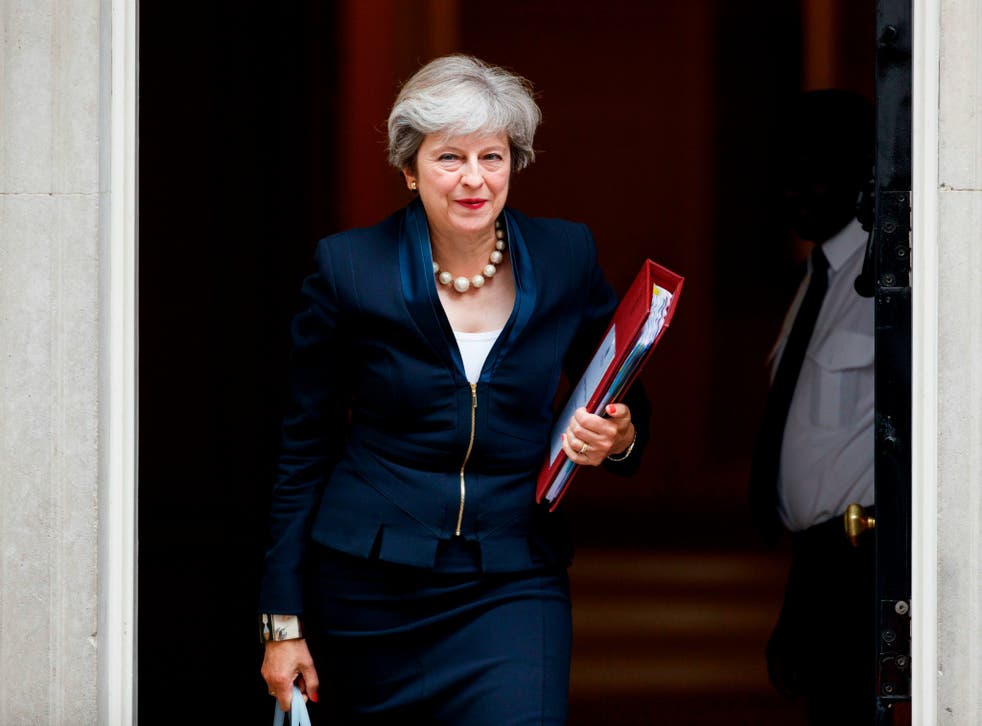 Theresa May has been accused of "yet another U-turn" after dumping a pledge to strip private schools of their lucrative tax breaks if they refuse to help their state school neighbours.
The Conservative election manifesto vowed that independent schools would be required to sponsor academies, forge partnerships, or offer extra bursaries to poorer children to retain their charitable status.
However, it now emerges that an advice service has been set up instead, suggesting that the plan has been quietly dropped.
The "Systems Partnership Unit" has been created to help those schools that want to support state primaries and secondaries – but on a voluntary basis.
The move was criticised immediately by Angela Rayner, Labour's education spokeswoman, who said: "Ministers are ripping up the manifesto on which they stood just months ago page by page.
"The Education Secretary has had to give up on providing free breakfasts, abolishing free lunches, opening new grammar schools, sticking to her free schools target, the healthy pupil fund, and now she is refusing to deliver yet another election promise."
Ms Rayner claimed that requiring private schools to support the wider community had been "one of the few sensible ideas the Conservatives had".
And Layla Moran, for the Liberal Democrats, said: "This is yet another U-turn from Theresa May, whose promise to build a society that works for everyone now lies in tatters.
"Struggling state schools, many of which are cutting courses and can't even afford classroom repairs, will now have to go without this extra help.
"If private schools are to get tax breaks, they need to prove they deserve them. This is an example of the Tories helping their friends and not those who need it the most."
About half of the 2,300 independent schools in England are registered as charities, earning them favourable business rates and VAT exemptions on fees.
To qualify as a charity they must demonstrate that they provide "public benefit" to a reasonably wide section of the public, rather than to a narrow group of wealthy individuals.
However, there has been growing criticism that many private schools pay little more than lip service to this requirement – hence the Conservative pledge to toughen up the rules.
At the general election, Labour went further – promising to slap VAT on private school fees to pay for free school meals in all primary schools.
Jeremy Corbyn said the move could raise as much as £1.5bn – more than enough to cover the £900m cost of end means-testing of free meals in primaries.
The apparent rethink on imposing new duties on private schools follows the Prime Minister's U-turns on everything from the social care "dementia tax" and means-testing winter fuel payments to an energy price cap and a free vote on foxhunting.
UK news in pictures

Show all 50
But Barnaby Lenon, head of the Independent Schools Council, said a voluntary approach was more likely to yield success.
He added: "However, there needs to be an understanding that there is a moral obligation on large schools with capacity to be involved to some degree.
Join our new commenting forum
Join thought-provoking conversations, follow other Independent readers and see their replies