These are the NHS figures Jeremy Hunt did not want released until after the Conservative party conference
Health Secretary accused of delaying the release of 'alarming' figures to avoid the Conservative party conference being overshadowed by talk of the NHS in crisis
Matt Dathan
Online political reporter
Friday 09 October 2015 11:44 Comments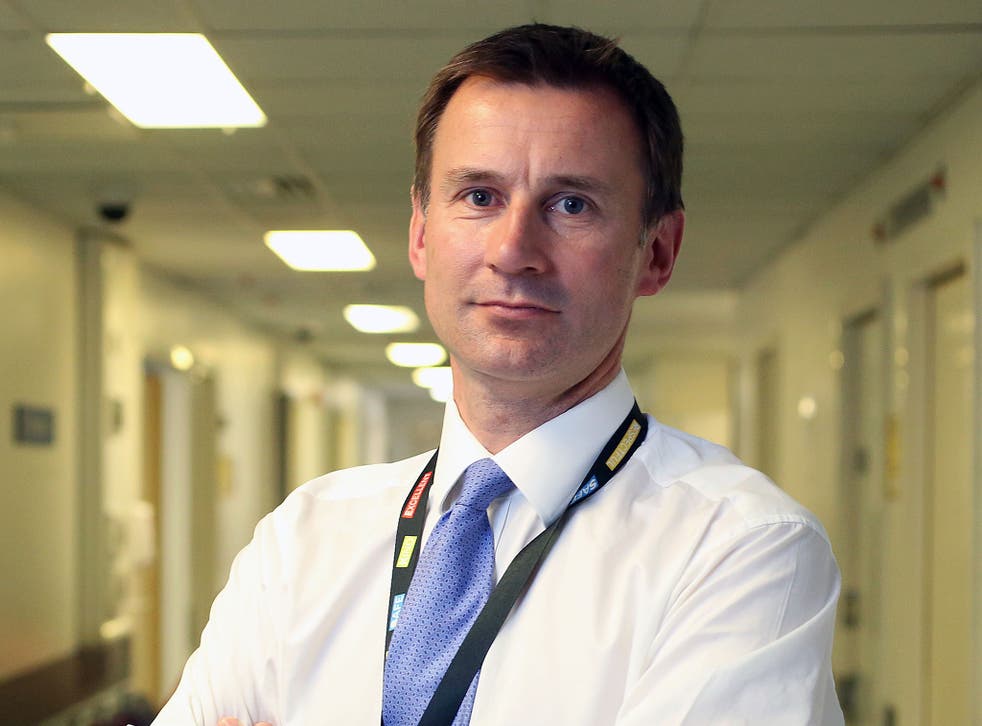 Jeremy Hunt has been accused of delaying the release of figures showing the NHS racked up £1bn of debt in just three months to avoid the Conservative party conference being overshadowed by talk of the NHS in crisis.
Regulators said NHS Trusts are suffering from the "worst" financial crisis "in a generation" as they published reports on the first three months of the financial year on Friday – two days after the Tory party conference finished in Manchester.
Last weekend a senior figure from one of the regulators, Monitor, said they had been "leaned on" by Whitehall to delay the publication until after the conference.
The quarterly report by Monitor and the Trust Development Authority (TDA) are usually published shortly after the organisations' board meetings at the end of the month, while hospital trusts sent their records to the two regulatory bodies two months ago.
But had they been published last week – at the end of the month as usual – Mr Hunt and his fellow ministers would have been plagued with questions over NHS finances instead of being able to set their own agenda.
"We are being leaned on to delay them and I have a suspicion that the sensitivity would be less after the Tory party conference," an official at Monitor told the Observer.
As it happened Mr Hunt managed to generate negative headlines on another controversial area of Government policy after suggesting the £4.5bn a year cut to working tax credits would encourage people in Britain to work as hard as the Chinese.
Labour's shadow Health Secretary Heidi Alexander accused Mr Hunt of deliberately postponing the bad news until after the spotlight had moved away from the Tories.
"It is now clear why these figures weren't released ahead of Tory party conference – they show an NHS in crisis," she said.
She blamed the "alarming deterioration" in NHS finances on the actions Tory ministers had taken since 2010.

Figures for the first three months of the financial year show published by Monitor and the TDA found NHS Foundation Trusts in England had a deficit of £445 million, while other NHS trusts racked up a £485 million deficit in the same period.
Register for free to continue reading
Registration is a free and easy way to support our truly independent journalism
By registering, you will also enjoy limited access to Premium articles, exclusive newsletters, commenting, and virtual events with our leading journalists
Already have an account? sign in
Join our new commenting forum
Join thought-provoking conversations, follow other Independent readers and see their replies