'They're making me look ridiculous'
Ed Miliband is often mocked for looking like Gromit's friend Wallace.But guess who's more worried by the comparison?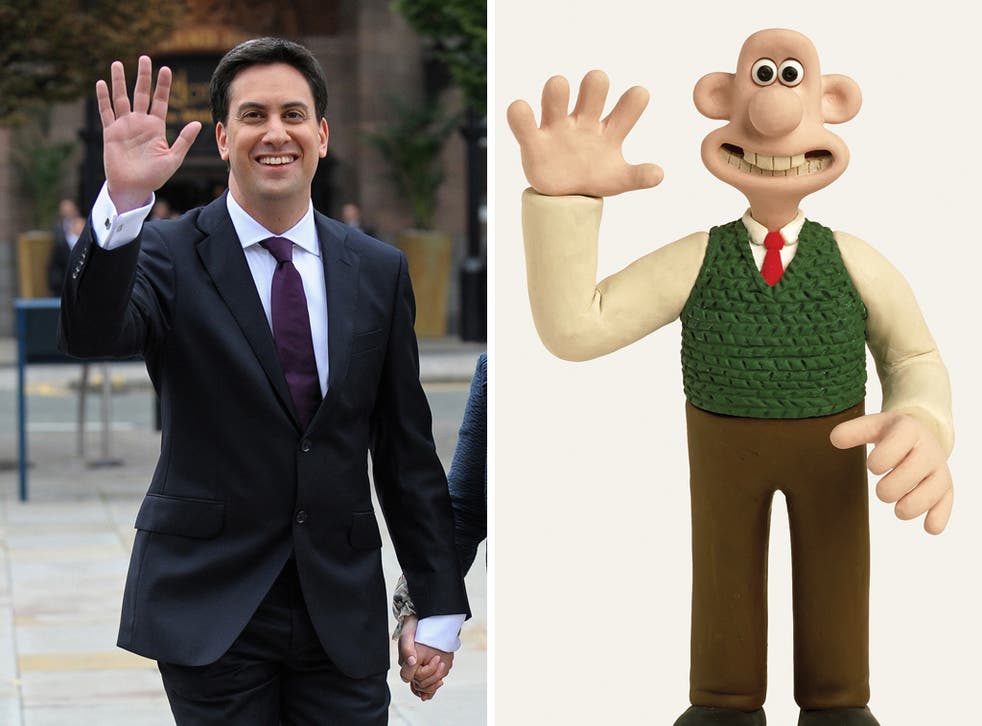 One is a hapless inventor from Wigan whose hair-brained schemes and anthropomorphic dog, Gromit, have made him one of the most cherished figures in British film. The other is the leader of the Labour Party. And unkind talk about their similarity has prompted complaints that one is tarnishing the other's public image.
Senior figures at Aardman Animations will voice concern, at a status meeting later this week, over the frequency with which their Oscar-winning, cheese-loving, animated hero is compared to Ed Miliband.
The move comes after warnings to Nick Park, Aardman's co-founder, by staff at the Bristol studio last October that Wallace's image risks being "damaged" by endless comparisons to the Labour leader. Mr Park, so far, remains untroubled by the issue.
Things came to a head again when yet another cartoon appeared in the national press on Friday – the eighth in The Times to portray Mr Miliband as the inveterate inventor. The cartoon, by Peter Brookes, showed Gromit pinned against the wall with a boot mark on his back, while Mr Miliband insisted he was "completely relaxed" about criticism from his brother David. The latest cartoon was published "with continuing apologies to Aardman".
Mr Park, who based the Plasticine figure of Wallace on his old English teacher, last year reassured staff, when asked if he wanted the issue "knocked on the head", that he was "flattered" by the satirical sketches. But an Aardman spokesman said it would be raised again this week, adding: "You have to protect the brand."
Mr Brookes told The IoS: "Miliband is being seen as hapless, and that fits the Wallace character."
A spokesman for Mr Miliband declined to comment.
Join our new commenting forum
Join thought-provoking conversations, follow other Independent readers and see their replies