Thousands gather for fees protest at Parliament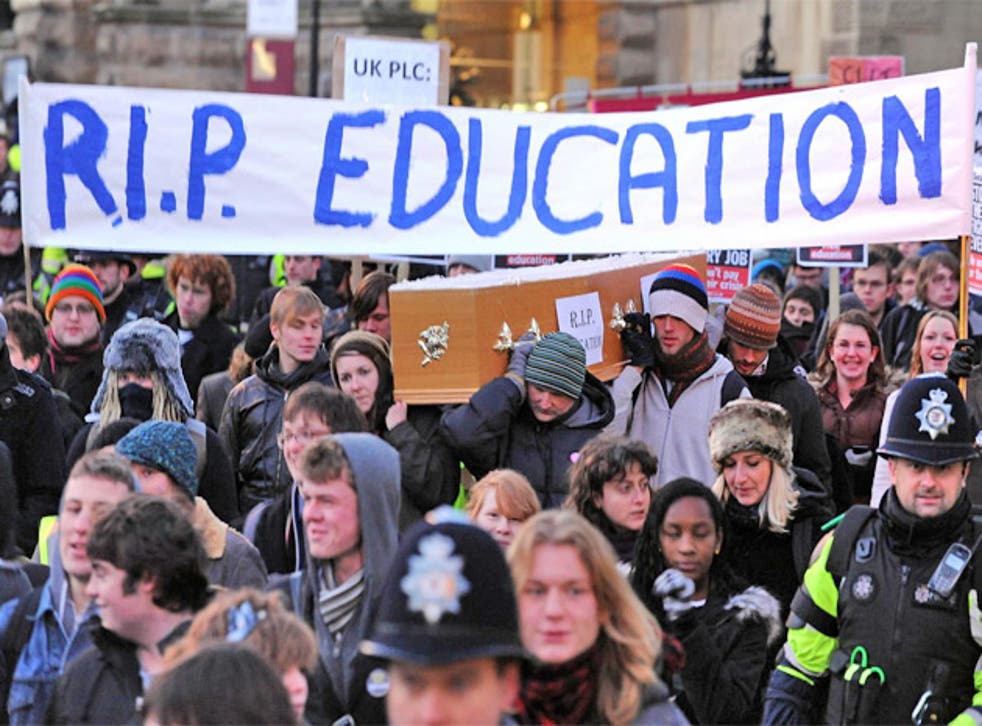 Thousands of students across the country joined protests against the proposed tuition fee rises again yesterday as the build-up to today's final march on Westminster got under way.
Cambridge University students joined sixth-formers protesting in London and vowed to return today when MPs are due to vote on the controversial plans to increase the cap on tuition fees to £9,000 a year.
Lecturers and students organised protests at their institutions, while around 300 people staged a sit-in at Euston Station, causing disruption during the evening rush-hour.
Earlier in the day, they had descended on St Pancras, staging a "teach-out", with Trevor Marchand, a professor of social anthropology at London's School of Oriental and African Studies, giving a lecture in the station. At Camden School for Girls in north London, students staged their own sit-in.
Student activist blogs suggested at least 23 occupations were staged on campuses and there were protests in Leeds and Birmingham, among other cities. In Leeds, around 300 people marched from Leeds Metropolitan University, past the Town Hall, to Leeds University.
A National Union of Students rally near Parliament is planned for later today. Around 10,000 students are expected to hold a candlelit vigil. They will be joined by a separate march of an expected 30,000 people.
Join our new commenting forum
Join thought-provoking conversations, follow other Independent readers and see their replies