Thousands of homeless people moved around London without councils informing each other
The move potentially leaves families unconnected to health, education and support services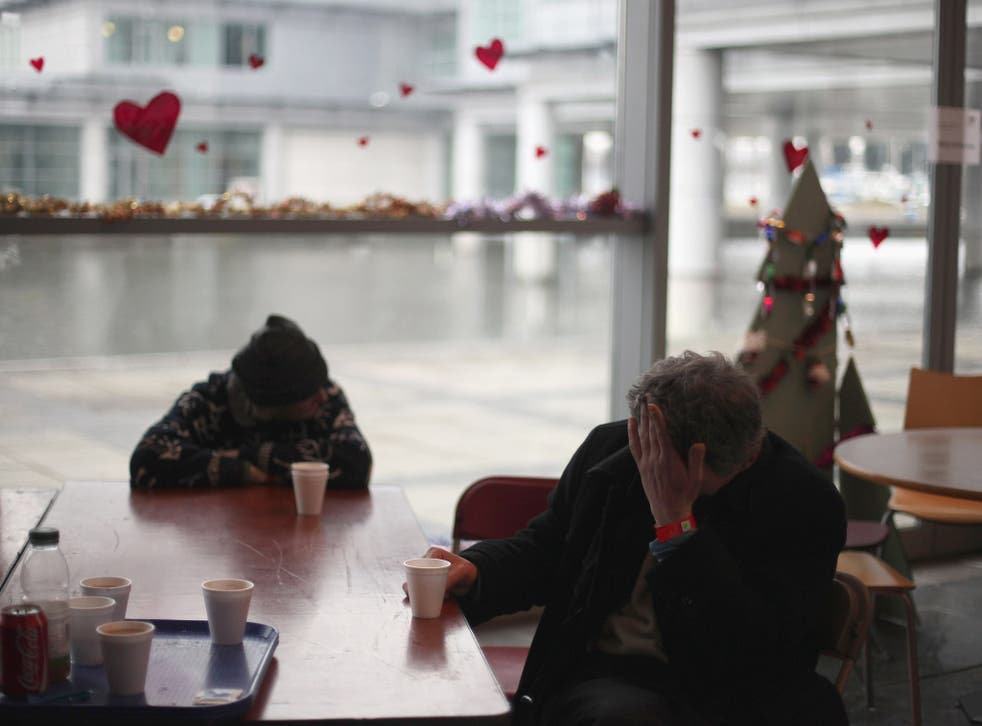 Thousands of homeless people are being moved around London without councils informing each other, potentially leaving families unconnected to health, education and support services.
As a shortage of housing in the capital puts pressure on councils and their housing stock, an investigation has found that some 8,000 families have been moved "out of area" in the past two years without councils properly communicating about where the families are placed.
Freedom of information requests by Inside Housing magazine showed that in London boroughs between 1 January 2013 and 15 October 2014, 2,333 notifications were sent regarding homeless families being moved "out of area", yet government data shows that there were nearly 11,900 families moved out of area during this period.
Giles Peaker, a partner at Anthony Gold solicitors, said: "This isn't just a few forgotten families; it's widespread, continuous disregard for the law, and puts vulnerable people at risk of harm."
The findings follow a High Court judgment last week in which Tower Hamlets council was ruled to have broken the law by not notifying Havering council it was sending a homeless family to its area. The family ended up on the street as both councils refused to help them, leading Mr Justice Cobb to describe the behaviour of Tower Hamlets council as "shameful".
The judge said the "financial implications" on councils are a "significant deterrent to demonstrable good practice" and that local authorities should "stop operating in silos". Havering and Tower Hamlets councils have been consulting lawyers after the judgment.
"This case is the tip of the iceberg," said Jane Pritchard, the head of housing at the TV Edwards law firm. "It is a clear shot across the bow from the High Court to say it is not putting up with this."
London councils operate a voluntary system called Notify which allows councils to send information on homeless families to receiving authorities. But lawyers are warning that the system does not replace statutory requirements to notify receiving councils.
A spokesperson for the London Councils association said a review of Notify which started in 2014 was in its final stages, and added: "The recent court judgment will be taken into account when forming the conclusions of that review."
Register for free to continue reading
Registration is a free and easy way to support our truly independent journalism
By registering, you will also enjoy limited access to Premium articles, exclusive newsletters, commenting, and virtual events with our leading journalists
Already have an account? sign in
Register for free to continue reading
Registration is a free and easy way to support our truly independent journalism
By registering, you will also enjoy limited access to Premium articles, exclusive newsletters, commenting, and virtual events with our leading journalists
Already have an account? sign in
Join our new commenting forum
Join thought-provoking conversations, follow other Independent readers and see their replies