Three quarters of British voters are either 'angry' or bored' with politicians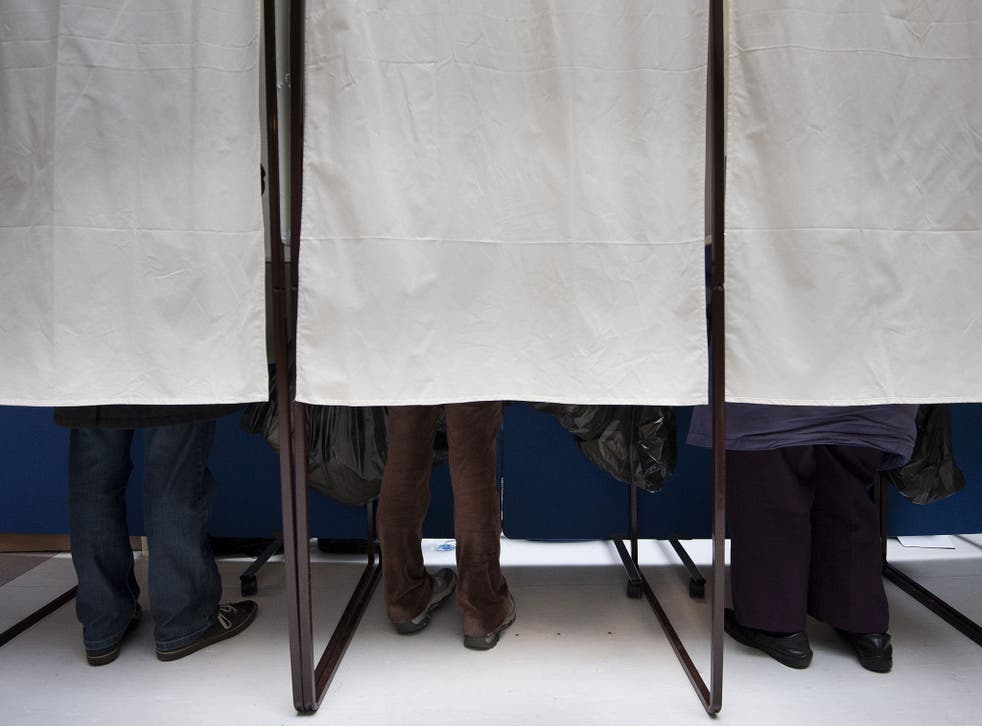 Nearly three-quarters of the British public are either "angry" or "bored" with politicians or politics in general, according to a new survey.
Only 16 per cent said they were "respectful" of politicians, who managed to make just 2 per cent feel "inspired".
A third of potential voters said they were discouraged by career politicians who "don't say what they believe", about 26 per cent said they viewed the main political parties as "so similar that [voting] makes little difference", and 25 per cent said they felt the parties did not "represent my mix of views."
The Guardian/ICM poll was designed to look into the drop in voter turnout over the past few decades.
More than 75 per cent of people voted in the 1964 election, while 65 per cent of people voted in the 2010 election that led to David Cameron becoming Prime Minister.
According to Ipsos Mori, 76 per cent of over-65s voted in 2010, compared to only 46 per cent of 18-24-year-olds.
The poll asked people to choose the single word that best described "how or what you instinctively feel" about politics and politicians. Some 47 per cent chose "angry" while 25 per cent said "bored".
Deborah Mattinson, a former pollster to Gordon Brown, said: "Voter disengagement is getting worse and worse. Nobody is really taking it seriously enough."
Tory MP Chloe Smith, a former minister who worked on voter engagement, said it was time to deal with the problem.
"I think there is an existential problem coming for traditional forms of British democracy, which it is in everyone's interests, all of us as democrats, to respond to," she told The Guardian.
"We have to demonstrate what politics is for, why a young person's individual action in voting matters."
There was uproar when comedian Russell Brand urged people not to vote earlier this year. Newsnight presenter Jeremy Paxman grilled Mr Brand about this, but later revealed he had not voted at the last election.
Join our new commenting forum
Join thought-provoking conversations, follow other Independent readers and see their replies