Tim Farron accepts £75,000 from evangelical group despite director's gay conversion tweet
Exclusive: Lib Dem members call on former leader to refund donations used to finance policy advisers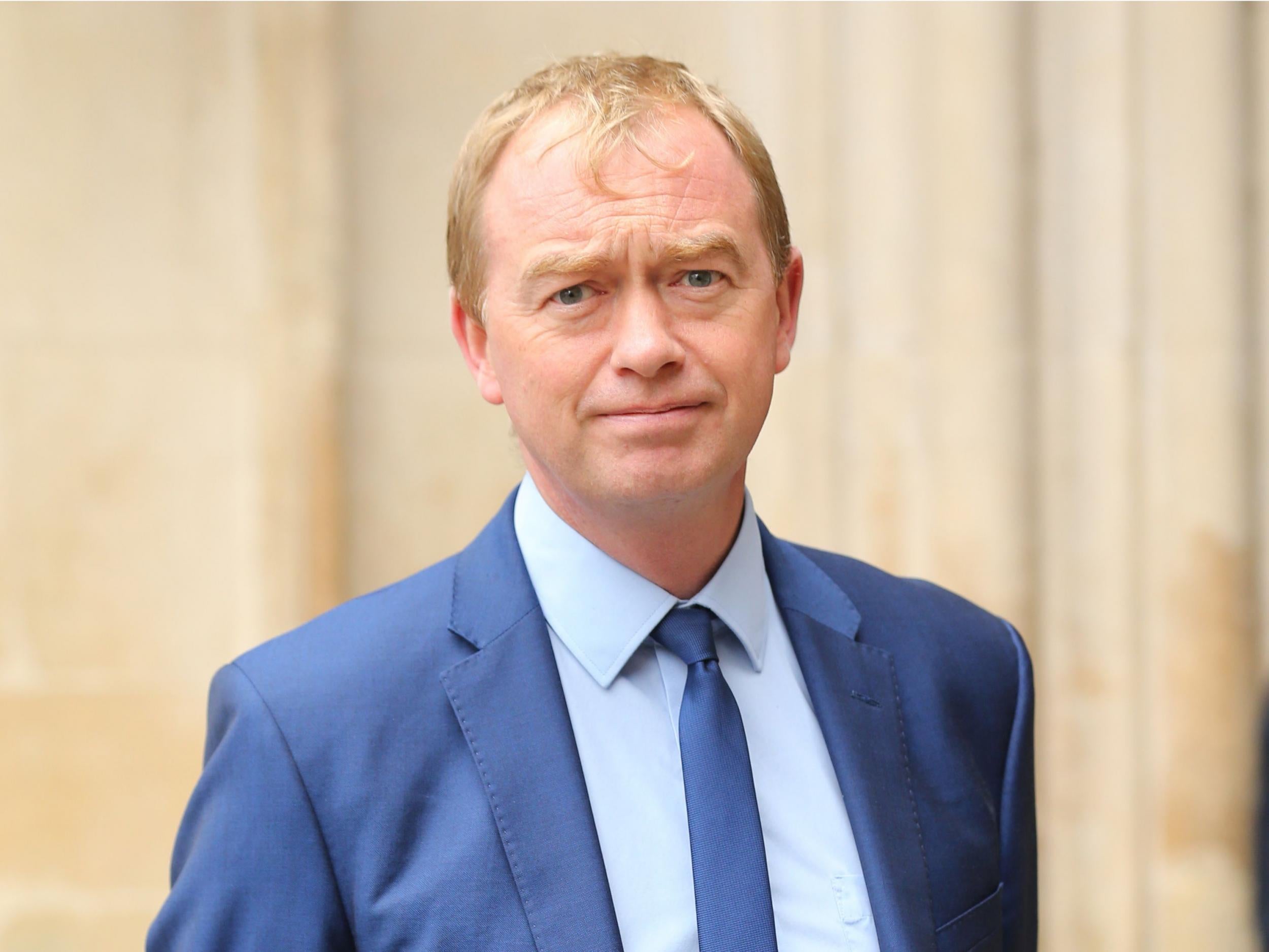 Former Lib Dem leader Tim Farron has accepted donations worth nearly £75,000 from an organisation whose director tweeted an article protesting against plans to outlaw gay conversion therapy.
Dr David Landrum also said Gillette had "lost my custom after the trans shaving ad".
The advertisement, broadcast last year, showed a transgender man learning to shave with coaching from his father.
The MP for Westmorland and Lonsdale distanced himself from Mr Landrum's comments on Friday night, saying: "I don't agree with everything Dave Landrum says or thinks, and he doesn't agree with everything I say or think either."
But Lib Dem members questioned his decision to accept the donations.
The Lib Dems struggled during the 2017 general election when their then leader spent days dodging questions over whether or not he thought gay sex was a sin.
He resigned shortly after the election result, saying that he felt "remaining faithful to Christ" was incompatible with leading the party.
Mr Farron's register of interests show that the Faith in Public organisation, of which Mr Landrum is a director, made a donation at the start of this year to provide him with a policy adviser two days a week, at an estimated maximum value of £9,100.
The organisation also donated the services of two policy advisers the previous two years at a total value of £50,319, as well as the services of a public relations company to the value of £15,000.
In July 2018 Mr Landrum tweeted a link to an article on proposals to ban gay conversion therapy in which the author wrote that many people "would prefer not to have homosexual feelings. Why should they not be entitled to seek escape? ... Why should others not be free to try to help them?"
It is currently Lib Dem party policy to ban the practice.
Jennie Rigg, a Lib Dem member and the former chair of the party's LGBT+ group, said Mr Farron should consider refunding the donation.
"I think he should certainly consider it and if he doesn't then be aware that people have a right to have a view on that," she said.
Mr Farron said: "I support the rights of trans people and strongly believe that they should be treated with equal dignity and respect.
"I am strongly opposed to conversion therapy – it is completely abhorrent and I will vote to ban it when the legislation comes to parliament."
Earlier this month Mr Farron announced he was backing Sir Ed Davey in his party's leadership race.
Other former Lib Dem leaders Sir Vince Cable and Jo Swinson are expected to remain neutral.
Join our commenting forum
Join thought-provoking conversations, follow other Independent readers and see their replies