Tim Farron: I do not think being gay is a sin
Liberal Democrat leader sets out position a day after refusing to be drawn on Channel 4 News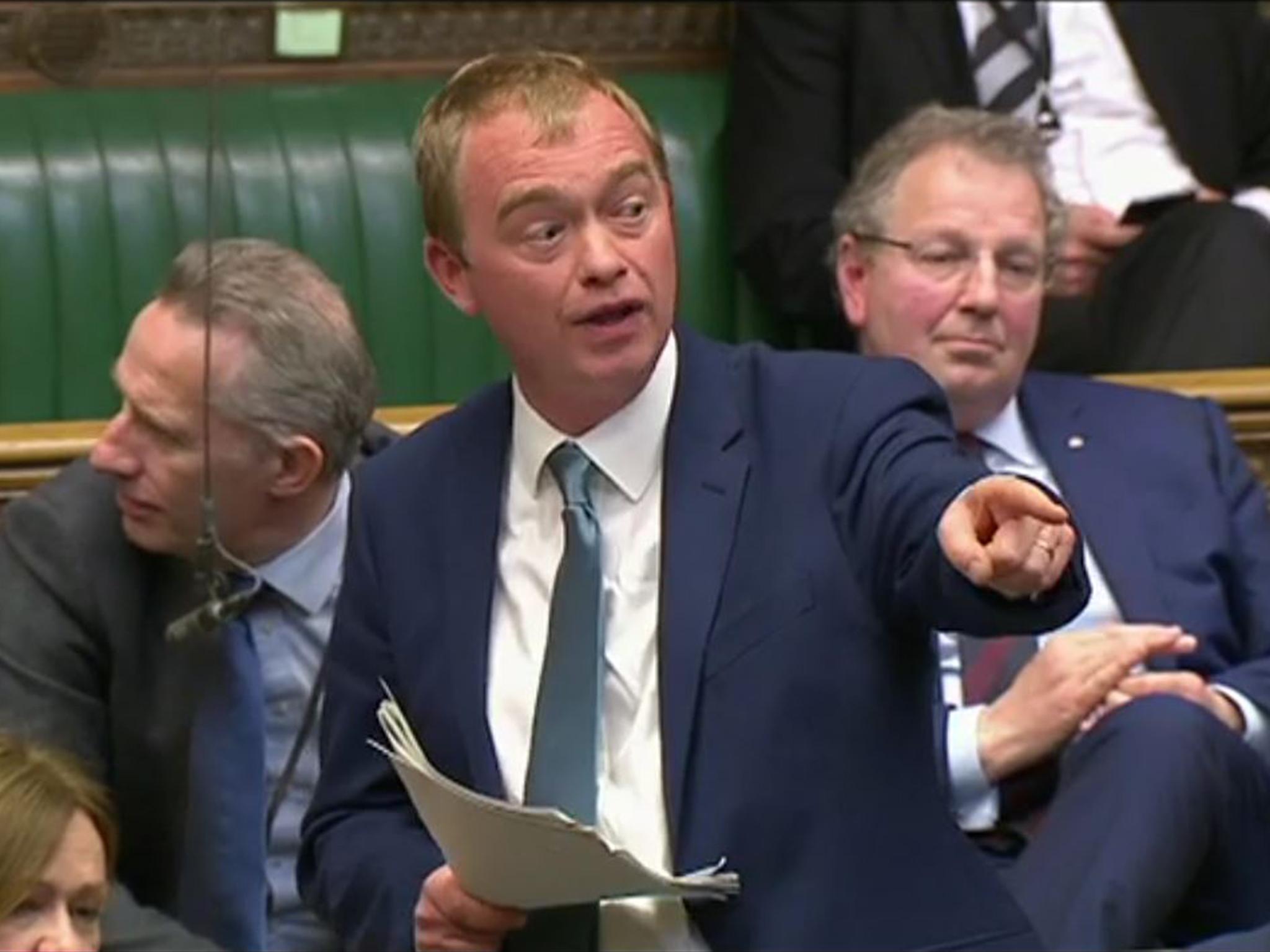 Tim Farron has said he does not think homosexuality is a sin less than 24 hours after he refused to set out his position on Channel 4 News.
The Liberal Democrat leader, a devout Christian, was asked in the Commons whether he thought being gay was a sin.
"I do not," he replied.
Mr Farron had previously been grilled by Channel 4 News host Cathy Newman, who pressed him on the same question.
Declining to be drawn, Mr Farron said: "I'm not going to spend my time talking theology or making pronouncements."
In the House of Commons the next day he set out his stall following questioning by Conservative MP Nigel Evans.
He said: "I am very proud to have gone through the lobby behind [Mr Evans] in the coalition government where the Liberal Democrats introduced gay marriage, equal marriage, and indeed did not go as far as it should have done in terms of recognising transgender rights.
"However, there is much more to be done, and if we campaign in this election, as we will, for an open, tolerant, united society, then we need to make sure that we do not in any way be complacent about LGBT rights, not just here, but in other parts of the world."
Mr Farron has previously spoken out against what he called "quack conversion therapy" aimed at gay people, and against restrictions on gay men giving blood.
Join our commenting forum
Join thought-provoking conversations, follow other Independent readers and see their replies