Watson claims he has 'evidence' Trotskyites have compromised Labour party as row with Corbyn goes on
Extraordinary argument at top of Labour party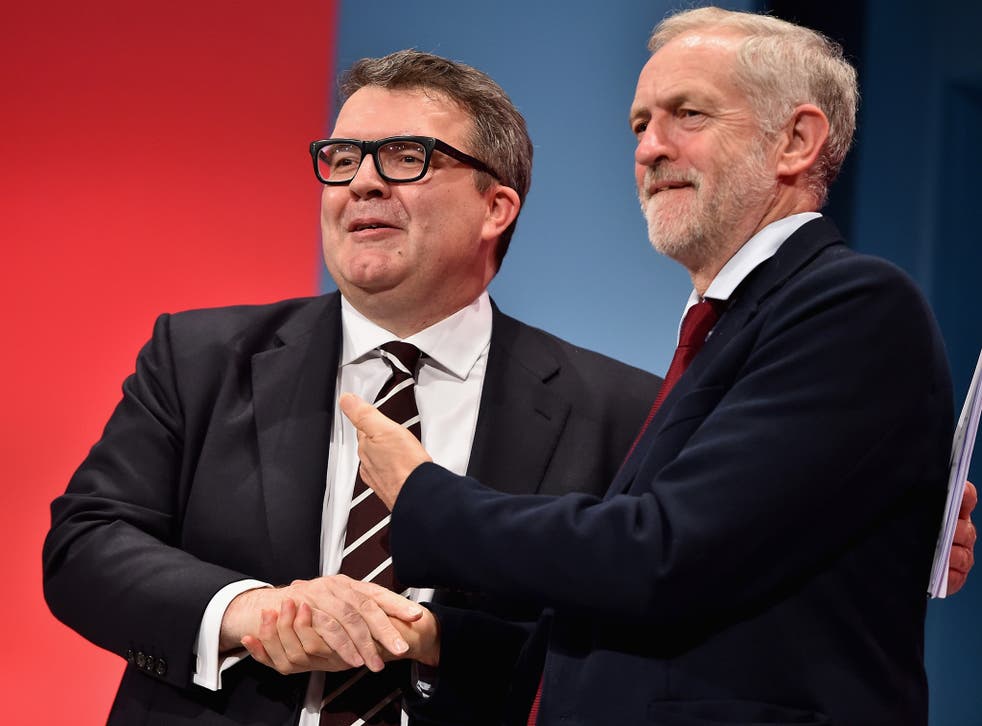 The extraordinary public row between Labour's two most senior office holders continues, as the Deputy Leader Tom Watson produced evidence to support his claim that disciples of Leon Trotsky are seeping back into the Labour Party.
It follows a public slap down in which Jeremy Corbyn accused his deputy of talking "nonsense" – pointing out that the number of new recruits who have joined Labour in the past is almost certainly greater than the entire membership of every far left grouplet in the UK.
But in a riposte posted on Facebook, Mr Watson has reiterated that he is not saying that every new recruit who has joined Labour during Mr Corbyn's leadership party member is a Trotskyite. The numbers he is talking about are small, but Mr Watson remembers the turmoil in the Labour Party in the 1980s when Michael Foot and Neil Kinnock tried to rid the Labour Party of Trotskyite groups running their own secret organisations after joining the Labour Party as individual members.
On his Facebook post, Mr Watson singles out the tiny Alliance for Workers Liberty (AWL), successor to a group called Socialist Organiser, whose members were barred from the Labour Party in 1990. The post includes links to AWL documents, one of which declares "Our basic approach is to remain active as an open revolutionary group."
It goes on: "Into the Labour Party and Young Labour! All AWL members should be members of the Labour Party unless specifically agreed; doing Labour Party work of some kind should be the norm…. In previous Labour Party history, and so probably now, the youth movement has been the most fruitful area in the Labour Party for left-wing activism."
Mr Watson says that this is an example of how "old hands twist young arms."
He added: "My claim about groups like the Alliance for Workers Liberty is evidenced with publicly available information, if people care to look. Some might not like me saying these things but I'm not making this stuff up, as others have claimed."
In an interview in today's Observer, Mr Corbyn remarked: "I just ask Tom to do the maths – 300,000 people have joined the Labour party. At no stage in anyone's most vivid imagination are there 300,000 sectarian extremists at large in the country who have suddenly descended on the Labour party.
"Sorry Tom, it is nonsense – and I think he knows it's nonsense. Let's get on with campaigning Tom. Thanks."
Join our new commenting forum
Join thought-provoking conversations, follow other Independent readers and see their replies