Tom Watson to appear at parliamentary committee to clarify Lord Brittan allegations
The deputy leader took up the case in Parliament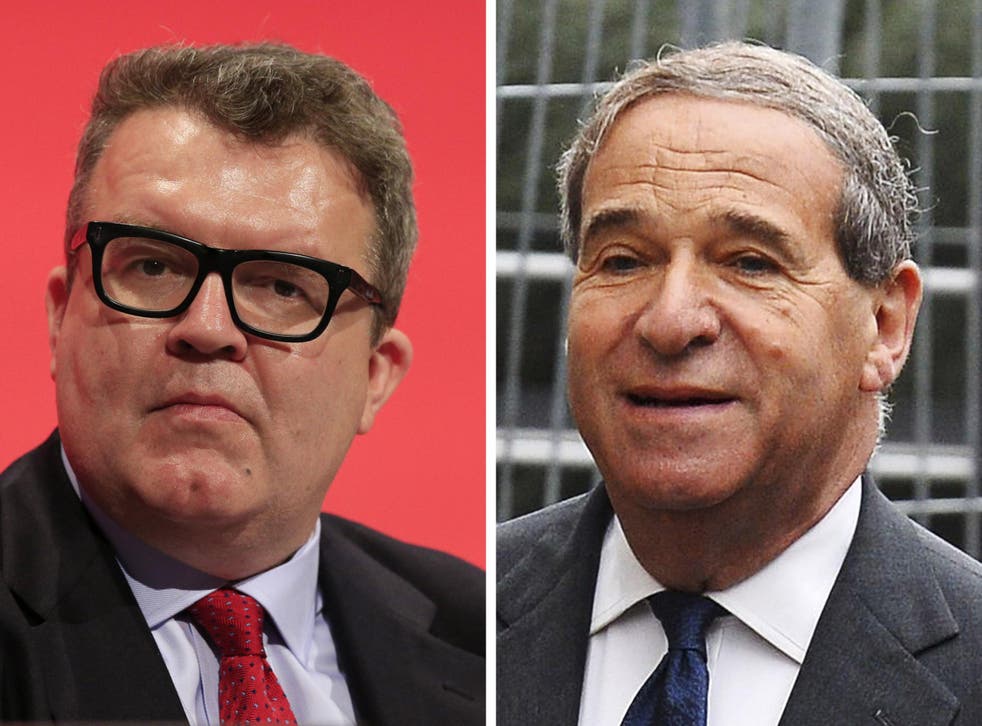 Labour's deputy leader will appear before a parliamentary committee so he can be asked about his response to sex abuse allegations against other politicians.
The Home Affairs Select Committee has asked Tom Watson to appear on 21 October, where he is likely to be asked about allegations against the late Lord Brittan.
The committee has asked Mr Watson to "provide clarification on a number of issues".
Peter Garsden, president of the Association of Child Abuse Lawyers, attacked the move. "The decision to call Tom Watson before the Home Affairs Select Committee is a reflection of the fact that this appears to be a political war, where the needs and wishes of the victims have become lost in the desire to protect long standing and faithful members of the establishment," he told The Independent.
"The survivors of abuse are outraged that their feelings and allegations have been besmirched by the very establishment that they accuse of covering up the abuse scandal for many years."

The police were accused of failing to inform the Lord Brittan, a former Tory cabinet minister, that he would not face prosecution over a rape allegation.
Mr Watson took up the case of a woman who alleged she was the victim of abuse by Lord Brittan.
The MP wrote to the Director of Public Prosecutions Alison Saunders, asking her that the proper procedures be followed.
The police reopened the investigation into the peer following the letter. Lord Brittan denied knowing the woman.
In a statement, a spokesperson for the Crown Prosecution Service said: "The CPS at no point made any request to the Metropolitan Police Service (MPS) that they reopen their investigation into Lord Brittan in relation to complaints highlighted by Tom Watson MP. Lord Brittan was interviewed by the MPS before the CPS had forwarded the correspondence from Mr Watson."
The deputy labour leader has refused to apologise for making the accusations and calling for them to be investigated, resisting repeated demands by a number of Conservative MPs, and Sir Samuel Brittan, the peer's brother, to do so.
Speaking in Parliament on Monday, Mr Watson said: "When someone is accused of multiple sexual crimes by numerous completely unrelated sources the police have a duty to investigate, no matter who it is."
He added: "The survivors of child abuse have been belittled and ridiculed for too long. That's the real scandal here."
Responding to comments made by the Prime Minister that he "examine his conscience," the Labour MP, who has raised a number of allegations of paedophile rings, said: "We all need to examine our consciences in this House. We have presided over a state of affairs where children have been abused and then ignored, dismissed and then disdained, if anyone deserves an apology it's them."

The Home Affairs Select Committee is chaired by Labour MP Keith Vaz.
Register for free to continue reading
Registration is a free and easy way to support our truly independent journalism
By registering, you will also enjoy limited access to Premium articles, exclusive newsletters, commenting, and virtual events with our leading journalists
Already have an account? sign in
Register for free to continue reading
Registration is a free and easy way to support our truly independent journalism
By registering, you will also enjoy limited access to Premium articles, exclusive newsletters, commenting, and virtual events with our leading journalists
Already have an account? sign in
Join our new commenting forum
Join thought-provoking conversations, follow other Independent readers and see their replies