Tony Blair 'gifts' over £9m to his new policy unit for centre-ground politics
The former Labour Prime Minister announced the creation of the Tony Blair Institute in 2016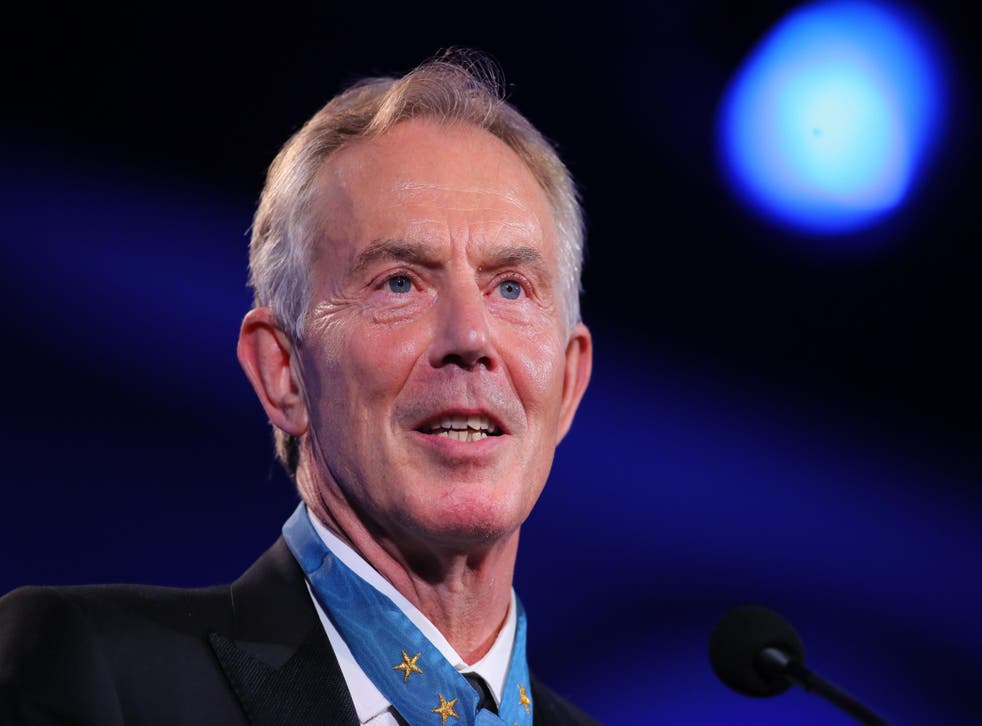 Tony Blair has injected over £9m to his new policy unit for centre-ground politics he set up in the wake of the "political earthquakes" of the Brexit vote and the American elections.
The former Labour leader, who was Prime Minister between 1997 and 2007, established the Tony Blair Institute in December 2016 but made clear he would not be returning to frontline politics. He has since "gifted" £9.2m to the organisation.
In a statement in December last year, Mr Blair said: "This is not about my returning to the frontline of politics. I have made it abundantly clear that this is not possible.
"However, I care about my country and the world my children and grandchildren will grow up in; and want to play at least a small part in contributing to the debate about the future of both."
He said the policy unit would provide "thought leadership" to politicians around the globe and oppose the "new populism" and its "essentially close-minded approach to globalisation".
The statement also made clear the organisation would not be a think-tank but a place "to build a new policy agenda for the centre ground together with the networks which link people up, and allow a reasonable and evidence based discussion of the future which avoids the plague of social media-led exchanges of abuse".
"It is a platform for engagement to inform and support the practising politician. It is what I know I would want were I still in the frontline of politics."
The statement added: "Part of its focus will plainly be around the European debate; but this will not be its exclusive domain. It has to go far wider than that since in many ways the Europe debate is a lightning rod for the whole of politics. We're now planning to bring all of these four parts together in one new Not For Profit Institute.
"The business side has been shut down and the assets, running into many millions of pounds, gifted to the Institute. In the New Year, we plan to merge the activities of the different organisations into the Institute, with any charitable funds used exclusively for the purposes for which they were originally given.
"This will allow us to work more coherently across the board; use the obvious synergies between the different elements of the work; and to be far stronger on the global policy side than we have been up to now. The focus previously was mainly on programmes. These will remain but the organisation will also be far more about thought leadership."
Register for free to continue reading
Registration is a free and easy way to support our truly independent journalism
By registering, you will also enjoy limited access to Premium articles, exclusive newsletters, commenting, and virtual events with our leading journalists
Already have an account? sign in
Register for free to continue reading
Registration is a free and easy way to support our truly independent journalism
By registering, you will also enjoy limited access to Premium articles, exclusive newsletters, commenting, and virtual events with our leading journalists
Already have an account? sign in
Join our new commenting forum
Join thought-provoking conversations, follow other Independent readers and see their replies