It would have been worse with Saddam in power - Tony Blair's expected response to the Chilcot Inquiry
Tony Blair is reportedly expected to claim the Middle East would have been more unstable if Saddam Hussein had stayed in power
Adam Lusher
Tuesday 07 June 2016 13:48 Comments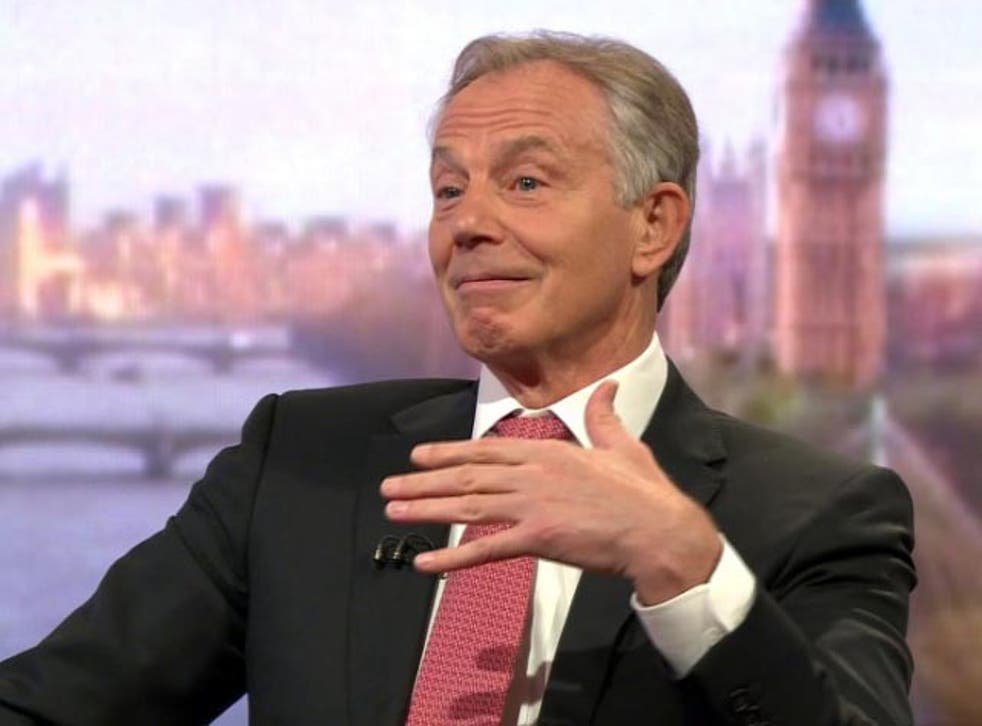 Tony Blair is expected to defend himself against the findings of the Chilcot Report by claiming the situation in the Middle East would have been worse if Saddam Hussein had been left in power.
The former Prime Minister may claim that although it turned out that the Iraqi dictator did not actually have any weapons of mass destruction, (WMD), he could have developed them at a later date.
Mr Blair will say that although there were failures in post-conflict planning, the main cause of the years of bloodshed that have followed the 2003 invasion was external intervention by Iran and al-Qaeda.
The former PM will not comment publicly until Sir John Chilcot finally publishes his report on 6 July, seven years after his Iraq inquiry began, according to The Guardian. But Mr Blair is said to have been meeting allies to discuss his response to whatever Sir John says.
Although post-invasion violence may have directly or indirectly caused as many as 460,800 Iraqi deaths, and although Isis, widely believed to be more brutal than al-Qaeda, now controls a population of about 10 million Iraqis and Syrians, Mr Blair is reportedly planning to argue the Middle East situation could have been worse with Saddam still in power.
He will now reportedly argue that although no WMD were found in Iraq – despite his pre-invasion statement that intelligence had "established beyond doubt" they were being produced – Saddam retained the expertise and capacity to make them.
This, Mr Blair will claim, could have had seriously damaging consequences for stability in the Middle East and the safety of the world if Saddam had stayed in power.
Tony Blair: A career of controversies

Show all 11
In line with claims already made in speeches and his autobiography, Mr Blair is also expected to argue that interventions by Iran and al-Qaeda were the main cause of the chaos that engulfed Iraq after the invasion.
He is expected to accept that planning for the aftermath of the invasion was inadequate, and that the US and the UK failed to predict how sectarian and religious tensions would escalate once a strongman dictator like Saddam had been removed.
But Mr Blair, who spent nearly eight years as Middle East "peace envoy" after leaving Downing Street in 2007, will reportedly insist that things only got as bad as they did because of the influences of Iran and al-Qaeda.
It is also thought likely that he will deny he was given unequivocal warnings about such possible chaos by academic experts in a Downing Street meeting in November 2002. This may conflict with the account given by some of those academics who told The Independent last year that they had warned of the possibility of a long and vicious civil war.
One expert, Professor George Joffe of Cambridge University, also told The Independent: "There was nobody in leadership with any practical experience of how to handle a transition to democracy. They were quite childish in somehow believing that democracy would bloom."
Mr Blair's expected vigorous defence of his actions may well exacerbate tensions within the Labour Party. During his party leadership campaign, Jeremy Corbyn promised that Labour would officially apologise for taking Britain to war in Iraq on "the basis of deception".
He also appeared to leave open the possibility of Mr Blair being tried for war crimes by telling the BBC's Newsnight last August: "If he has committed a war crime, yes [he should stand trial]. Everybody who has committed a war crime should."
Register for free to continue reading
Registration is a free and easy way to support our truly independent journalism
By registering, you will also enjoy limited access to Premium articles, exclusive newsletters, commenting, and virtual events with our leading journalists
Already have an account? sign in
Join our new commenting forum
Join thought-provoking conversations, follow other Independent readers and see their replies