Public overwhelmingly against Tony Blair knighthood, poll finds
The decision to honour the former PM is supported by just 14 per cent of the public, with 63 per cent against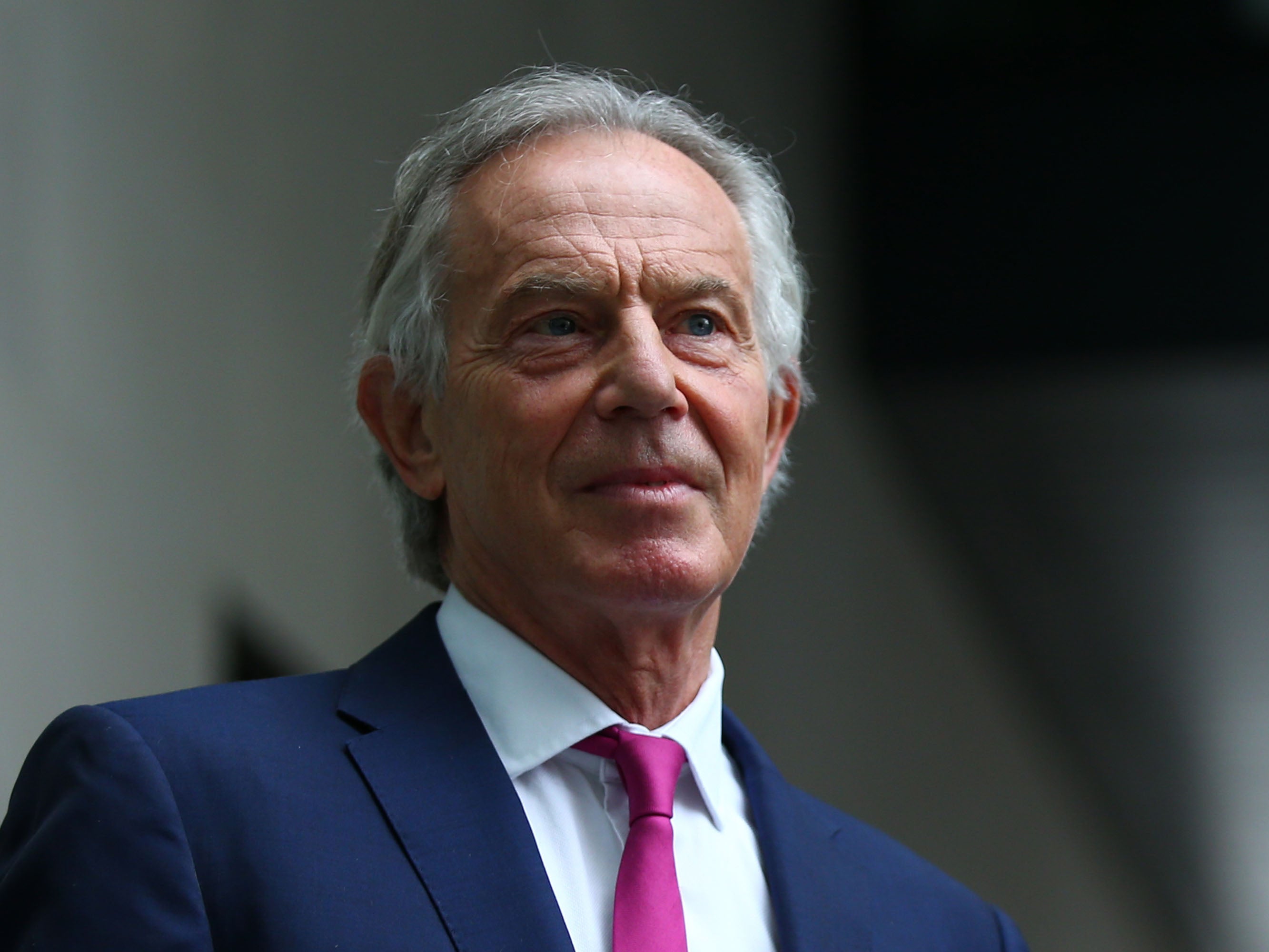 Voters are overwhelmingly opposed to the decision to grant Tony Blair a knighthood, a poll has found.
Just 14 per cent of the public agreed with the decision announced in the New Year honours – only three per cent strongly.
By contrast 63 per cent were against the move to turn Mr Blair into Sir Tony, 41 per cent of whom said they were strongly against the move.
The poll, by YouGov, comes after a petition to block the gong for the ex-Labour prime minister topped 600,000 signatures.
The petition argues that Sir Tony's role in the Iraq war makes him "personally responsible" for many deaths and accuses him of "war crimes".
He has never faced any charges in court over the allegations.
On 1 January, Sir Tony was made a member of the Order of the Garter, England's oldest and most senior chivalric order.
In contrast to the wider public, the move was widely welcomed by establishment figures and in Westminster.
Keir Starmer, who now leads Labour, on Tuesday morning rejected suggestions that the issue was divisive or "thorny".
"I don't think it's thorny at all – I think he deserves the honour," the opposition told ITV's Good Morning Britain.
He added: "Obviously I respect the fact that people have different views."
Sir Keir, himself made a Knight Commander of the Order of the Bath (KCB) in the 2014 New Year Honours, added: "He won three elections, he was a very successful prime minister."
YouGov poll a representative sample of 2441 GB adults on 4 January 2022. The pollster found opposition to the move across the political spectrum, with Labour voters against by 21 to 56 per cent, and Tory voters against by 10 per cent to 79 per cent.
Liberal Democrat voters were the most positive over the decision, opposing it by 44 per cent to 31 per cent.
Leave voters were especially hostile, with 59 per cent strongly disapproving, with a total of 77 per cent against to eight in favour. Remainers were 55 per cent against to 25 per cent against.
Join our commenting forum
Join thought-provoking conversations, follow other Independent readers and see their replies