Tony Blair: Labour's general election plan could fail unless Brexit is the made the prominent issue
Mr Blair urged Jeremy Corbyn not to run a 'conventional partisan election' operation and treat Brexit as the dominant issue in the campaign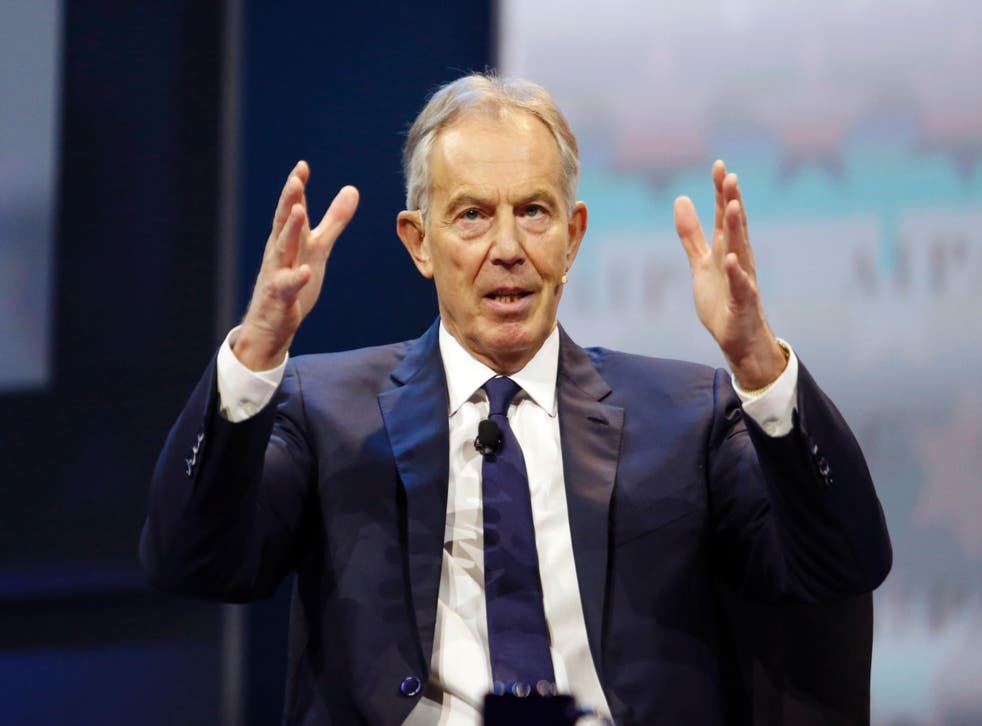 Labour's general election plan risks failing unless it makes Brexit the most prominent issue of the six-week campaign, Tony Blair has said.
Urging Jeremy Corbyn, the Labour leader, not to run a "conventional partisan election" operation, the former Prime Minister said Britain's exit from the European Union is the "dominant" election issue and treating it as a side issue alongside cuts to schools at the NHS is not enough.
"Ignoring the Brexit issue or trying to play it down as one issue out of many just won't work," Mr Blair wrote in an article for The Guardian. "This is not the time to fight a conventional partisan election. It is better to elevate debate so as to shape it."
He added: "I want to approach the election strictly from a Labour point of view, as someone who led the party for 13 years and through three elections.
"Brexit is the dominant election issue. The conventional election response of an opposition is to say: vote Labour and keep the Tories out and return a Labour government. The response in this election could be in line with that convention: Brexit is not the only issue, so vote Labour, for example, to save the NHS or stop cuts to schools. It won't work."
Mr Blair, who was Prime Minister between 1997 and 2007, added that the Conservatives' position on Brexit must be "turned against them" and urged that even Labour MPs campaigning to be re-elected in pro-Brexit seats must focus on leaving the bloc.
Mr Blair also used the article to clarify his remarks at the weekend, adding "for the avoidance of doubt" he was not urging tactical voting after he advised voters to consider backing Labour's rivals in the election in order to weaken Theresa May's desire to pursue a hard Brexit.
But in his article on Tuesday, he added: "I have not urged tactical voting. It is up to each voter to make their mind up on how they will vote. I only want people to make an informed choice. Of course, I hope people will vote Labour, as I will."
Tony Blair: 'Consider voting Tory or Lib Dems over Brexit'
It comes as Sir Keir Starmer, the Shadow Brexit Secretary, prepares to announce on Tuesday that a Labour government would scrap the Conservatives' Brexit White Paper. He will also spell out his party's plan to retain the "benefits" of the single market and the customs union while guaranteeing the rights of EU nationals currently residing in Britain.
In a speech aimed at clarifying the party's position on Brexit, Sir Keir will pledge an immediate and "unconditional" rights for EU nationals to remain on the basis that "they should not be used as bargaining chips".
Join our new commenting forum
Join thought-provoking conversations, follow other Independent readers and see their replies