Labour can win an election 'at any point it wants to', says Tony Blair
Former prime minister says party has 'just got to make a decision to get back to winning ways'
Benjamin Kentish
Sunday 30 April 2017 15:59 Comments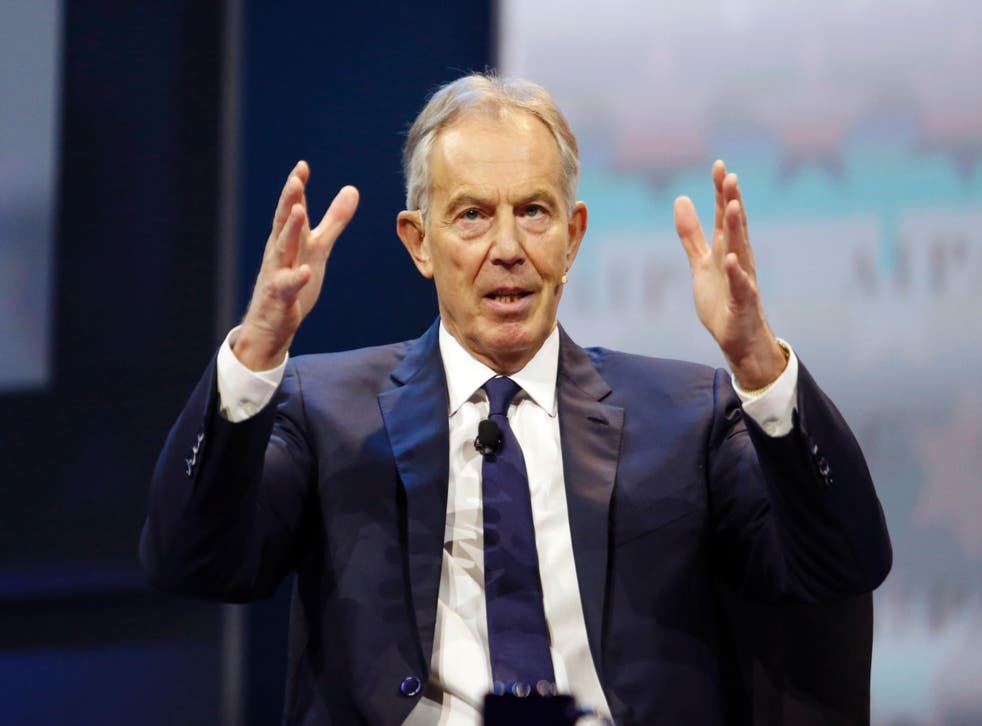 Labour could win an election "at any point it wants to", Tony Blair has said, as he mounted a passionate defence of his record in government and urged his party to return to the centre ground.
The former prime minister was speaking days before the 20-year anniversary of New Labour's 1997 landslide election victory that delivered the party a majority of 179.
It comes as opinion polls forecast a huge Conservative win in the general election on 8 June. While the gap is closing, the Tories currently have a lead of between 15 and 20 points.
Mr Blair warned Labour must not return to the point in 1983 "where people spoke about the Labour Party…as if the gods had decreed that, unfortunately, there can now only be Tory governments".
"One of the remarks that really made an impact on me in the 1980s was when Michael Heseltine was asked whether Labour would win again", the former prime minister told The Observer.
"And he said: 'Labour will win when it wants to.' And I thought at the time that was a very profound remark because the Labour party can win at any point in time it wants to get back to winning ways. It's just got to make a decision that it's going to do it.
"It's certainly true we don't have a God-given right to carry on as a competing party of government. But there's no reason why Labour can't become the repository of that new coalition of progressive forces that is available to us in today's society and which is basically the same progressive coalition that brought us to power in 1997.
UK General Election 2017

Show all 47
In an apparent reference to Jeremy Corbyn, Mr Blair said forcing people to choose between a "hard left Labour Party" and a "hard Brexit Tory party" would leave many voters "homeless".
"For progressive politics to win, it's got to be constantly modernising the application of its traditional values", he said. "In a world that's defined by accelerating change, the progressives have got to be the leaders of that change. The New Labour attitude, the New Labour mindset is not just as relevant today, it's even more relevant today."
He highlighted the rise of centrist Emmanuel Macron, who polls suggest will be elected as the next French president in the 7 May run-off, as an inspiration for Labour.
"The broad lesson is the centre ground is still strong and if you provide people with a progressive centre-ground alternative they'll vote for it," he said.
Mr Blair insisted he was "proud" of his record in government and listed a number of Labour's achievements during his time in office. He bemoaned the "tragedy" of people within the party criticising its record rather than highlighting its successes.
Register for free to continue reading
Registration is a free and easy way to support our truly independent journalism
By registering, you will also enjoy limited access to Premium articles, exclusive newsletters, commenting, and virtual events with our leading journalists
Already have an account? sign in
Join our new commenting forum
Join thought-provoking conversations, follow other Independent readers and see their replies