Tony Blair's apology for Iraq: Will history forgive him for decision to go to war?
John Rentoul and Menzies Campbell debate whether the decision to invade Iraq was the right one or not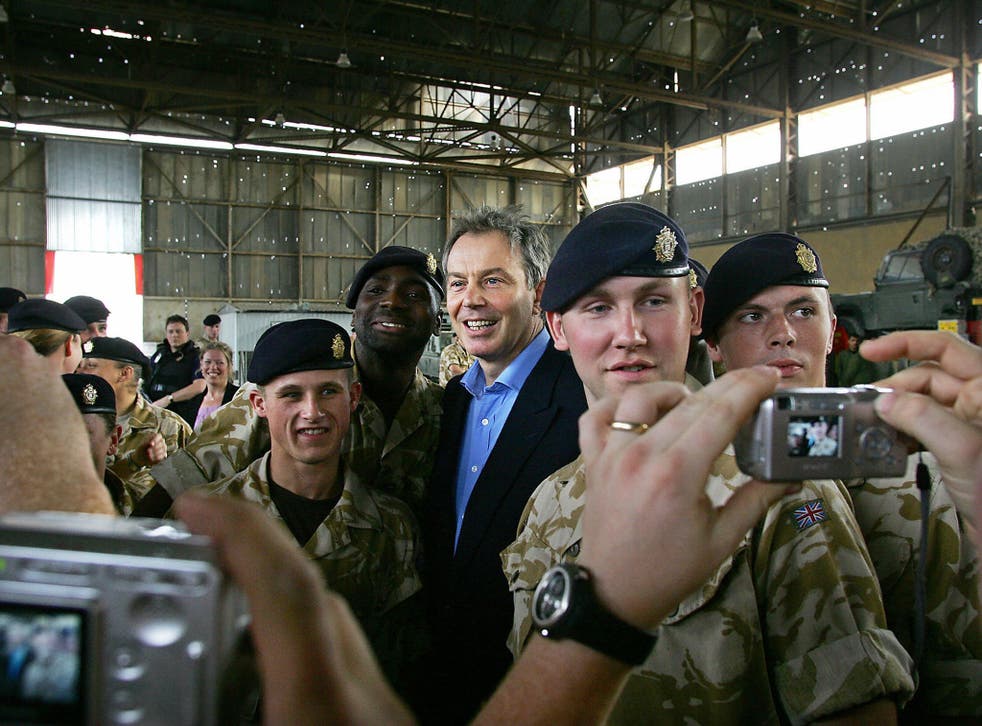 John Rentoul: Invading Iraq was always a defensible act
All this has been said before, and it will all be said again. Tony Blair apologised in 2004 for the faulty intelligence on Saddam Hussein's weapons of mass destruction. "I can apologise for the information that turned out to be wrong, but I can't, sincerely at least, apologise for removing Saddam," he told the Labour Party's annual conference that year.
He accepted that the plan for nation-building after the invasion of Iraq "was clearly a failing" in his memoir, A Journey, published in 2010. And he has accepted, therefore, that the US and its allies must bear some responsibility for the disorder which has been exploited by Isis. At the same time, though, he has always pointed out that Isis originated in Syria, where the consequences of non-intervention have been just as disastrous as those of intervention in Iraq.
Blair's words in the CNN interview were, therefore, merely a restatement of his known positions – including his view that "even today" he thinks it is better than Saddam is "not there".
So The Mail on Sunday's front page on 25 October – "I'M SORRY" – said more about the determination of the Conservative press to pursue Labour's great election-winner than it did about the contents of his interview. Paradoxically, The Mail on Sunday even quoted Blair from his memoir, explaining why he had been careful in the words he used to the Chilcot Inquiry when asked if he regretted the Iraq decision. "It was a headline question. It had to have a headline answer. Answer 'Yes' and I knew the outcome: 'BLAIR APOLOGISES FOR WAR', 'AT LAST HE SAYS SORRY'." Well, he wasn't wrong, was he?
Nor should it have been a surprise that the SNP, which has ruthlessly used Iraq as a way of attacking Labour, was quick to get in on the act, accusing Blair of using the interview to "spin" the findings of the Chilcot Inquiry. This claim is less convincing once it has been established that Blair hasn't said anything new, but it allows everyone who disagreed with the Iraq war to rehearse their indignation that, after all these years, Blair has still failed to admit that they were right.
Because of course the feelings stirred by the decision to join the US invasion are not only about Labour's political opponents seeking advantage: many Labour supporters opposed the war too. But Blair will never accept the decision was wrong, and nor should he. It was a reasonable decision, supported by the Commons, on the basis of the evidence at the time.
So this won't be the last time Blair gives an interview saying what he has always said about Iraq or that his opponents use it to try to paint the decision of 13 years ago, in ever-simplified colours, as so evidently unreasonable that no reasonable person could have made it.
Menzies Campbell: 'Apology' will not save his reputation
It is hard not to feel some sympathy for Tony Blair. Against all the evidence, he still believes that going to war with George Bush against Saddam Hussein was the right thing to do. With the honourable exception of John Rentoul and a handful of others, he now has almost no support for that decision. Charlie Falconer, one of his closest political allies and friends, has described it as a mistake and Jeremy Corbyn, the new Labour leader, has promised, but not delivered, an apology for the war.
Nothing which has emerged since the withdrawal of British troops from Iraq contradicts the widely held view that the decision was a massive error of judgement. It was based on the wholly mistaken belief that British support for an American invasion would give us greater influence in Washington. Not much evidence of that!
His was a flawed prospectus from the start. It was a clear breach of international law. It was founded on doubtful intelligence, massaged to make the case for intervention. There were no weapons of mass destruction. And no plan for dealing with the inevitable aftermath of violence and disarray.
Nor will his partial acknowledgement now that war in Iraq has made a contribution to the seismic instability of the Middle East alter public perception.
Chilcot may come and go, but the public's conclusion will remain unaltered. Anthony Eden never recovered from Suez, sadly the same must be the fate for Tony Blair over Iraq. When his brave, successful and principled action to prevent ethnic cleansing by Milosevic of the Kosovars has long been forgotten, Iraq will still hang round his neck.
Join our new commenting forum
Join thought-provoking conversations, follow other Independent readers and see their replies